Clive PL's Tuff Update – 11th April
This weeks news is all about ultra running…..you will see elsewhere Sim's report on the Tuff trip to Vienna, Jon Cassell has begun the Marathon des Sables and Chris Ette has been up to his old "bonkers" tricks again……
The Oner Ultra Run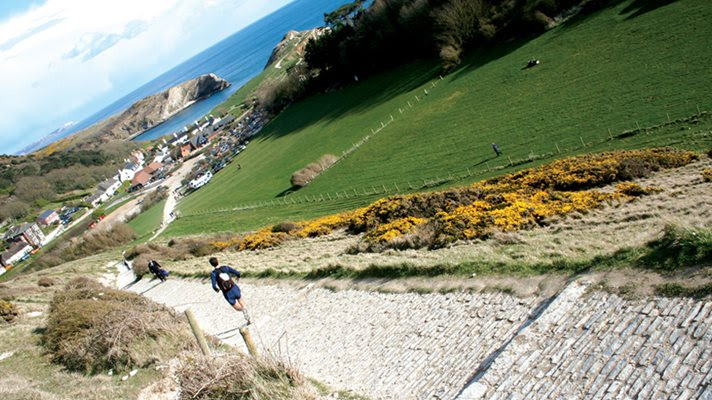 This one is organised by Brutal Events (clue is in the name!) Its 82 miles along the Jurassic Coastline, Charmouth to Studland with 10,000 ft of elevation.(that's mountain climbing not running!)
Chris Ette finished in 22hrs 13 mins which saw him home 24th from 110 starters but for me its the fact that only 52 (nutters) finished, Chris tried to sell it to me by talking about the scenery, but then lost the argument with discussion of the final 2.5 miles along the sandy beach…beaches are for swimming off or building sandcastles in my book. Chapeau! Chris.
Marathon des Sables
By the time you read this Jon will be into stage 2 of this years Marathon d'Sables 2016…….you can monitor him here: http://live.marathondessables.com/
I only included the story 'cos of the funny picture of him road testing his kit outside his house in Worthing (noted for its sand dunes and searing heat!)
Video of Jon (number 0884) failing to name check Tuff Fitty is here in this video on the Marathon Des Sables's Facebook page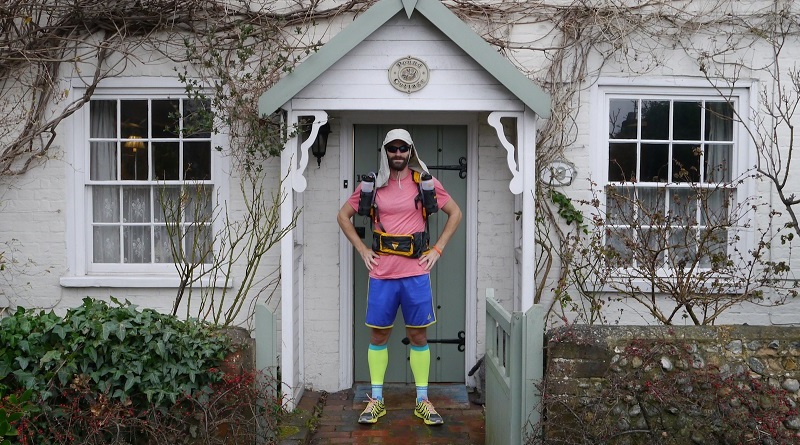 Bognor Duathlon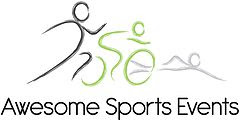 Finally a plug for a local event: the Bognor Duathlon on April 24th for £20 plus day licence. Entry form at awesomesportsevents@gmail.com
Run by local lad and Tuff friend Jason Rae. This is a special Tuff rate and may be good for a early season leg stretch.