Weekend Round Up 13th/14th August
A bit of a lull in the racing calendar this weekend although of course Worthing Park Run was 'stuffed full of Tuff's' on Saturday as part of our STRUN series which has a separate write up.  Next weekend will see plenty of club members out with our own Lido Race/Social evening on Friday and on Sunday it is Raw Energy's River Arun Swim. Are you in yet?  On-Line entry still open. Also good luck to the Tuff duo at Ely Middle Distance Tri.
Three Tuffs reported in
STREL ADVENTURE SWIMMING
Leanne Levitt reported in to advise that she has just returned from an awesome trip organised by www.strel-swimming.com where a group went out to Slovenia. The trip included swims of 4km per day over 3 days.  We swam in Lake Bled, 2 Italian Glazial Lakes (Brrrr!) and finishing the trip with a 3.8km swim across another Slovenian lake 🙂 We had adventure, fun and a good group! Well worth it! Take care and keep safe whilst training. Leanne x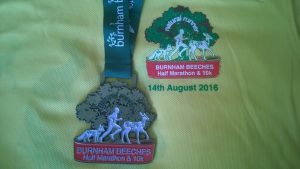 BURNHAM BEECHES HALF MARATHON
Trevor Harvey entered the Burnham Beeches Half Marathon – not surprisingly a half marathon, around Burnham Beeches; (a forestry area just north of Slough owned by the Corporation of London).  An undulating run, all on tarmac roads; overcast but quite humid.  A well organised event which is based around a school, where after picking up a classy medal, (a not so classy T shirt), mars bar & banana, there was a chance to leap in the school pool to cool off afterwards.
Trevor was pleased to get round in an OK time after recurrence of the usual old git knee issues!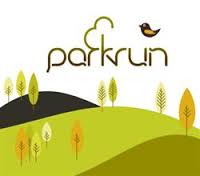 HOVE PROMENADE PARK RUN 
Whilst the majority were running at Worthing Joe Pascoe turned up at the Hove Promenade Park Run. What we lacked in Tuff numbers Joe more than made up for it in a quality result. Out of a field of 234 Joe crossed in 4th position overall in a rapid time of just 18:03, excellent work
What have you been up to?  You have worked hard for your latest result.  Whilst you may have the medal or T-shirt, have you got your recognition here?  Please find the time to report in with where you have been racing. A picture would also be brilliant.  Please email clive.harvey@tinyworld.co.uk