Weekend Round Up 1st 2nd December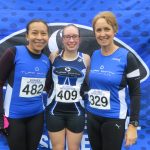 SUSSEX CROSS COUNTRY LEAGUE RACE TWO – STANMER
After a week of torrential rain there was a quality field of Tuffs in Stanmer Park and it is pleasing that two of the squad have reported in. The first report is from Karen McGrath and the second from Alex Webb. A successful afternoon with one other running club and one other Tri club seeking shelter in Tuff City! Also well done to Henry Teague-Smith who was out on the course from 8:30am marshalling and to Tim McGrath who this time was running under his orange banner. Main photo from left to right:- Simon; Paul; Alex: Phil & Jon. Next photo l to r ; Debra, Juliette & Karen.
"What better way to spend a Saturday afternoon than a cross country race? Ok so it was a bit wet and breezy, but that didn't deter Tuff's from fielding a full team for both men and women's races last Saturday. After a last minute switch of venue it was back to Stanmer Park for the second round of the Sussex Cross Country league races – at least we didn't have to tackle the climb from from Lancing Manor to the clump! Whilst the Tuff teams might not be challenging the front end of the field, that doesn't mean they weren't giving it their all, and as with any race there are always races within the race to fight – not least the one with yourself.
Juliette Reader was again the top Tuff woman completing the 5.1K in an impressive 26.08. Karen McGrath was just over a minute behind in 27.22 and Debra Cauchy-Duval to complete the team another minute back.
For the men, Simon Thistlewaite had a great run to finish the mens 5 mile race in 36.35, with Alex Webb in 37.36 and new member Jon Babbage showing promising form in his first cross country at 38.34. Paul Martin just pipped Phil Baker to cross the line in 39.31 and 39.52 respectively.
It's a day trip out to Bexhill for the third, and possibly final, round on February 9th. There are also the Sussex Masters on January 19th at Coombes Farm – so come along and enjoy the fun.
A huge round of applause for Clive for the support, encouragement and photos, and of course for bringing the tent and choccy bars. Thank you".
Karen
"The last cross-country race I did was in 1995 – I was 15 and wore football boots to run around the school field. As I looked out of my window at the lashing down rain on Saturday morning I thought about whether I really wanted do another one.
But by 2pm I queuing up to pay my £5 entry fee. When I found Clive and the Tuff Fitty tent I was already pretty wet and was glad for the shelter. The ladies had just started their race, I could see the ground was already cutting up pretty badly. I was going to regret not purchasing any trail shoes for this.
I was told the course wasn't too hilly. It felt pretty hilly to me! The first small lap was OK but the climbing on the second and third laps was another story. The long hill up to the summit of the course seem to go on forever. And because of my lack of grip the descent to the finish line was pretty treacherous; I almost fell on my arse numerous times.
However, it was exhilarating and nice to get off the road. I was incredibly muddy at the end but that added to the fun. The post-race chocolate was much appreciated (thanks Clive and Simon).
I hope I'll be able to do another XC race in the near future, although hopefully I'll be wearing more suitable footwear."
Alex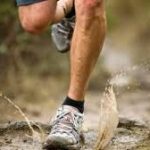 DOWNLAND DEVIL
The Downland Devil is a good place for some Tuff spotting. The headquarters is at Church Farm near Coombs in a large barn, ideal for the 'moist' conditions we have seen. The forecast was supposed to be dry but as the race continued the conditions deteriorated. There was a Trio of Tuffs led home by our newest member Chris Sloggett who ran well. Great to see Matthieu Cauchy-Duval off his bike and running well and how about Debra Cauchy-Duval. An impressive run from her after completing the cross country the previous day – respect.
MOUTH 2 MOUTH MARATHON
Next up, Jason Rae has been ticking off another Marathon. This was Sussex Trail Events, our very own Chris, Danny & Jay staging another of their great events. The start was at Shoreham; up the River Adur and then along the South Downs Way to Amberley and then down to the River Arun to follow the course to the coast at Littlehampton. Jason takes up the tale:-
This weeks event was the Mouth to Mouth Marathon. Some would call it an Ultra as it is about 27.5 miles long but I am in the mind set that an Ultra always begins with a 3 distance wise.
My prep started as normal – taking Dave to a soggy Bognor parkrun where he did his best not to run so I left him with a friend after 700m. I trotted round for my 101st parkrun trying not to slip on the piles of wet leaves in the alleyway at this time of year.
Sat eve I went to a birthday party. I intended to take it easy but you know how these things go and 6 large vodkas and a pint of cider later decided I'd best get home for some sleep after stopping for a chicken kebab !!!
The alarm went off at 6.00 so I could get ready. Breakfast included indigestion tablets and imodium before I left home at 6.45. I was on registration duty for STE's last race of 2018 handing out race numbers, ensuring runners knew where to drop their bags etc. 10 mins before the race start I ran ¾ mile up the route to marshal everyone over the wooden bridge at shoreham. Once the tail runner had passed I started running chatting with a few friends and generally taking a nice easy pace. The first 4 miles are up the Downslink then onto the SDW at Botolphs pig farm. There was low cloud all day and it was very wet under foot . I slowly passed a few more people including one guy running with 3 dogs. The next significant climb was out of Washington back onto the SDW at 11 miles. I ran this bit with Dave Lewis and Nuala Smyth (755 and 140 ish marathons respectively) Once up here I thought the hard work was done and picked up my pace a bit, until I reached Houghton where I soon realised the last 8 miles would be like skating on wet mud. The feed stations were all well stocked as usual and manned by either Chris, Jay or Danny and lots of their brilliant army of volunteers ready to fill bottles, cut melons and serve other trail running favourites. The highlight of the day was when I reached Arundel. My other half Alex was waiting here with my dog Dave . We had decided I would run him to the finish. Usually I have to drag him on his lead but he pulled me all the way through the town to the river bank then when off his lead ran to Arundel with an energy I never thought he had. I think he sensed how shot my legs were and was gloating at me !!!
Reaching the finish was great, there were lots of Arunners there to support two of their runners – Tania Carter and Sandra Burgess who had completed 12 marathons this year to raise funds for Myleoma Research.
Becky Lintott-Clark, Andy Vincent and Linda Wright were also running
Due to a double booking this year there was no warm food in the Marina café so instead Everyone got a beer with their medal. I'm going to book the Café on race day next year so this tradition remains. Nothing better than sipping beer 30 seconds after crossing the line of a really tough but enjoyable Trail Marathon.
That's 13 marathons for me this year – well 8 marathons and 5 ultras, I've no more booked but there are plenty with on the day entries so maybe I can fit a few more in.
Happy Christmas.
Jason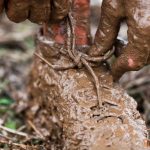 HELLRUNNER
Many club members have undertaken Hellrunner partaking in the 'Hills of Hell' and the 'Bogs of Doom'. This year Kev Pearson took part; good work.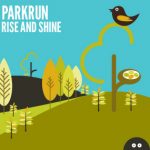 PARK RUN
No Worthing Park Run as it was the Running Sisters Cracker, but we have last weeks Worthing Park Run to report on. James Oram crossed the line in 20:16, very consistent running as he has been within 12 seconds in each of his last four runs here. Juliette Reader was 8th female across the line closely followed by Roy Barraclough. Amanda de Ridder was next with Elaine Rousseau completing the five. At the other Park Runs, Hotham Park saw Jason Rae start his second century clocking up his 101st race. Across at Lancing Green Park Run, our newest member Chris Sloggett did well crossing in 11th position. This was his first Lancing Run but this took his overall Park Run total to 77.