Weekend Round Up 25th 26th May
Triathlons, swims and runs; the weekend saw lots of Tuffs in action which has squeezed out photos from our weekend training sessions of runs, cycles, pool swim and our first coordinated open water sea swim of the year:- for the events – read on:-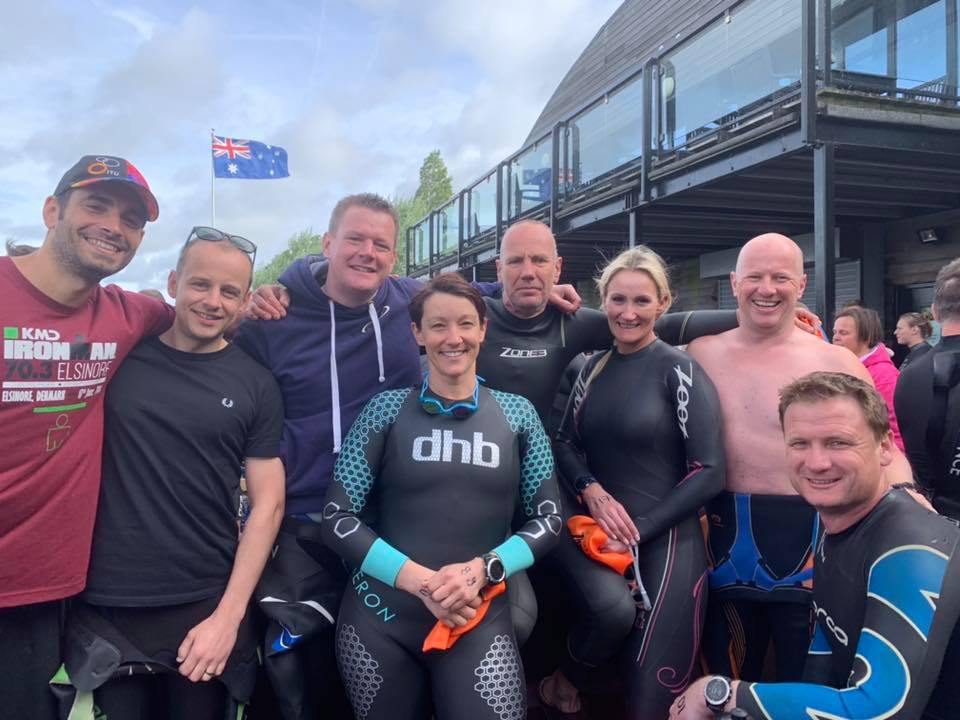 CHICHESTER FULL & HALF IRON DISTANCE SWIMS
Westhampnett Lake provided either a 1,900m swim or the full Iron distance 3,800m. Whilst the number of swimmers were down this year, it wasn't because of the lack of Tuffs; 12 competing in total and Drew Gowland takes up the tale:-
"Well I thoroughly enjoyed that!"

"Let me reverse… The day had come, should I do it, should I 'go long', yes I must, it's the perfect race to test the pending Outlaw full distance triathlon start… but am I ready? I've put in a lot of training since I was allowed back to exercise, why the hell not and I'm going to try…"

"I rocked up a little late, signed in and found a hoard of jovial Tuffs who instantly eased any nerves. We had a laugh, listened to the briefing and discussed the temperature and wind. Tiff and I discussed wearing our 'numpty caps', yes it was going to be fun."

"I was down into the water in the first wave which suited me; clear water, except that support kayak that was drifting across the start line PPPAAARRRPPPP… The horn went – wtf – swim round the kayak it is then, luckily I only had to swim round the nose. I felt good, kicked for the start to try and get out then in true open water fashion didn't know if anyone was near me at all…. that is until our wave mixed with all the other waves in both the long and shorter distances… Every orange hat being a potential competitor so providing incentive to keep on pulling."

"2 Laps for the half, 4 for the long. We all agreed that the lake and swim felt good, I felt I'd actually paced it a bit better than normal and my arm felt fairly good (until that night!). There was some chop on the bottom half of the lake but otherwise it felt great to be out in the open."

"Fast forward past the swallowing of duck water, bumping onto swimmers going horizontal to my swim path, worries of cramp… to the finish. I thought I may be in the lead and still wasn't sure as I hugged the helpers at swim exit, chatted to people on the steps up to the finish line and then was asked to step over the timing pad to "complete my swim"… but then was asked if the photographer could take my picture – whoo hoo – the win! Felt great, I'd managed to retain my crown. Not a PB at 50 odd minutes, but I'm getting back to form. The other Tuffs in both the half and full all had excellent swims and everyone came out beaming! What a result all round 🙂 "
"Bring on more training… I'm sure the Tuff pool sessions I've made it to have helped – thank you coaches and fellow Tuffs! Our open water seafront swims now underway will be good as well.
Drew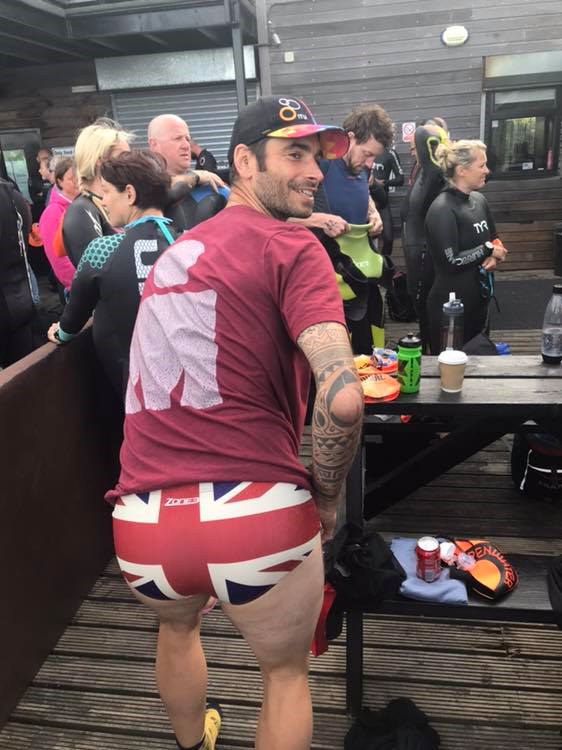 Modesty prohibits Drew from adding that his win in 51:12 was a massive 2 minutes 48 seconds ahead of the second placed swimmer. He wasn't that modest though as the above 'cheeky shot' testifies. The rest of the Tuff contingent excelled with Ollie McDonald 17th in 64:59, Duncan Harvey 66:50, Gavin Sewell 68:40, Jon Roper 78:25, Tiff Orton 80:10, Verity Jane Lacey 81:02, Claire Luckham 86:08, Meg Gritton 88:50, & Sharon Tidmarsh 104:35. Grant Smalley completed the line up. In the 1,900 event strong swimming from James Togneri 12th in 32:35, & James Brock 44:12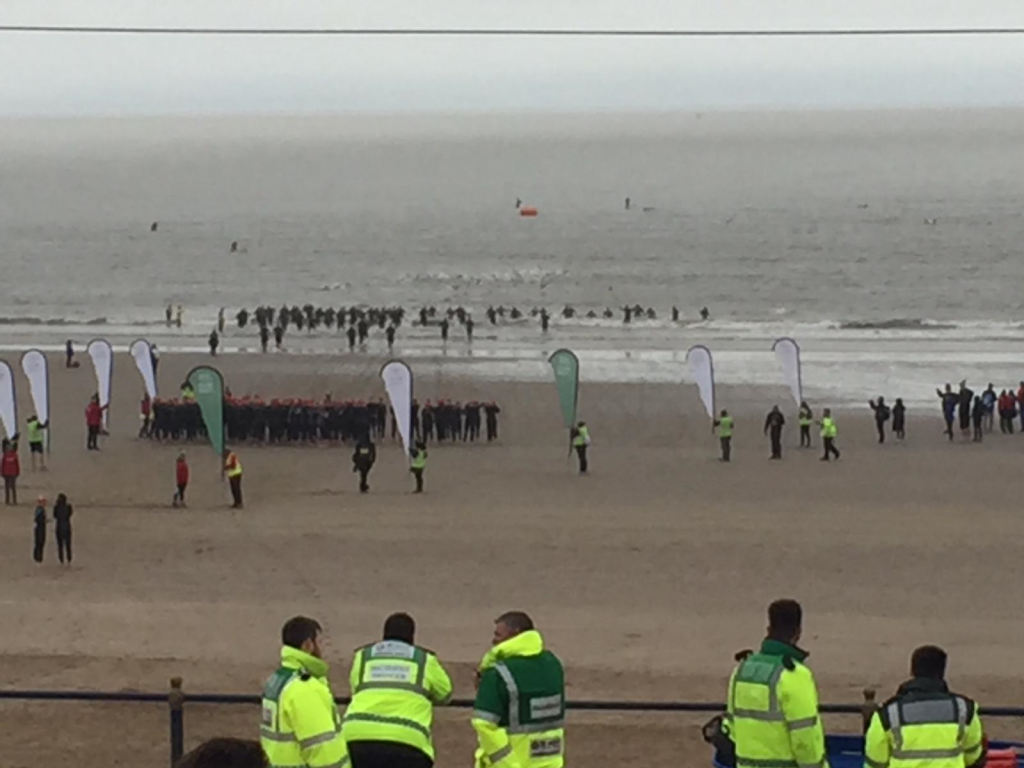 SWYD SPRINT TRIATHLON
Better known for a former Butlins Holiday Park and the series Gavin & Stacey, Barry Island in South Wales on the Bristol Channel was the setting for the intriguingly titled Sleep When Your Dead Sprint Tri. More significant under it's other billing of an ITU draft legal sprint distance qualifier triathlon
A trio of Tuffs were on the start line; Joe Pascoe, Andy Crawford and Tom Gray as our banner shot of Tuffs on the seafront prom above shows. Two races ran in parallel, the sprint and the draft legal qualifier. The start was on the beach over a 750m swim course, before a rolling bike route with two climbs over 20km. Finally a flat and fast 5km run finish along the prom! The race was also part of the Welsh championships but that didn't keep some strong Tuff results at bay in what was a very competitive line up. Joe Pascoe did exceptionally well, finishing 3rd his his age group meaning he has qualified for Edmonton Canada in 2020 – congratulations Joe from us all. Andy & Tom both improved their times over their previous race at Dorney and have been having great season's pushing the Tuff name high up on the results.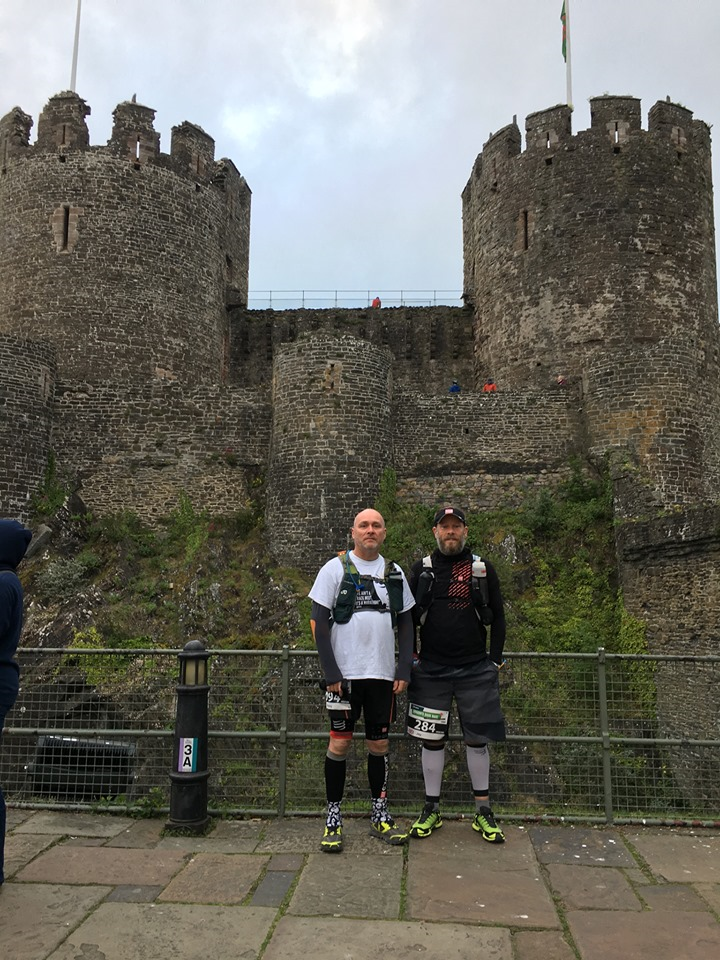 DRAGON'S BACK RACE
The Dragon's Back Race is a very tough iconic race among ultra runners where competitors have to navigate a route from North to South along the spine of Wales. That the race is billed as "the world's toughest five-day mountain race" would deter most, but we are talking about Danny Cunnett and Jay McCardle here. Competitors had to cover just short of 200 miles and climb 15,500m, taking in remote, mountainous and often trackless terrain.
Our intrepid duo started with 400 others at Conwy Castle with the task of covering 33 miles within a 16 hour cut off for day one. Tough anyway you look at it, but the route included Snowdon via Crib Goch which eliminated many. Day two didn't bring much respite as the route included plenty of bogs. The pictures alone sum up the brutal, if spectacular terrain; for details view here . Day three was the big day with 71km and Cadair Idris to contend with with the retirements continuing to build.
Unfortunately Jay decided to pull out on Day 4 but hats off to him, this was not a failure by any stretch of the imagination; how could it be having covered over 112 miles across such brutal terrain – total respect. Danny continued into Day 5 which took runners up into the Brecon Beacons with the shot below of Danny crossing the final finish line. It is hard to give enough credit to Danny, Jay, and of course Chris Ette for all the very extreme races they do, and yet they still find time to organise all their excellent events under the Sussex Trail Events banner.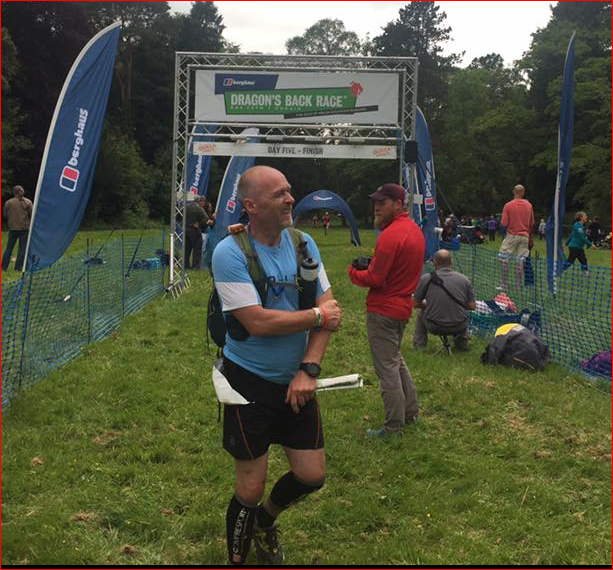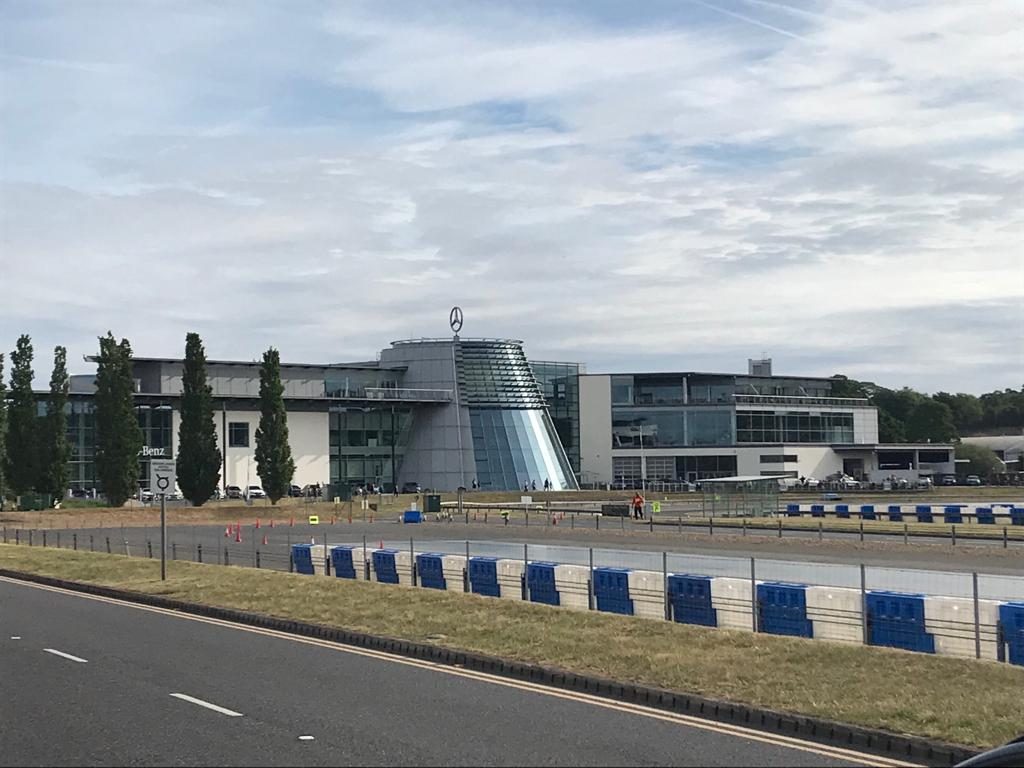 MERCEDES BENZ HALF MARATHON
One for the Petrolheads, a series of runs around the Mercedes Benz test track up at Brooklands. There was a choice of 5k, 10k or a Half Marathon with Trev & Clive Harvey running the Half. True, the route itself was not that inspiring, 4.5 laps around the twisting circuit taking the racing line; but the entry fee was not expensive and finishers got a chunky medal, t-shirt, bananas, drinks and Porridge on the Go squares. The Half went first and, as a flat course, there were lots of runners pushing buggies around, so may be one to consider for some of our Tuff families to both get a run next year. Once the final runners had completed, there was a demonstration on the skid pan and an opportunity to stroll around Mercedes Benz world with three floors of exhibits which made for a different day out. Unfortunately the entry fee didn't extend to a new Merc!.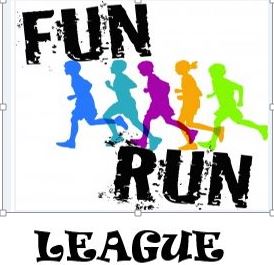 LITTLEHAMPTON BEACH RUN
Race 5 in the West Sussex Fun Run league was held at Littlehampton starting on the West Green before the runners headed onto the beach for the 5 miles course.
Henry Teague-Smith was in action crossing in 25th position in a swift 30:19, Chris Sloggett was next followed by Tony Pearce and Jason Rae. Next across the line was Michael Redgrave and Debra Cauchy-Duval with just 1 second between the two. Elaine Rousseau finishing meant there were 7 members present.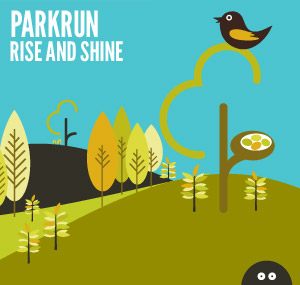 PARK RUN
Tuffs are covering a lot of Park Runs, but did you know whilst some people strive to cover as many as they can; others try the Park Run Alphabet. This is simply, as the name suggests, clocking up a Park Run for each letter of the Alphabet. You will need to visit Jersey for "J" & abroad for "Z" but currently there is no Park Run in the world to cover "X" For details click here
To start this week's alphabet there was a double Tuff presence at "B" for Barry Island Park Run. A pair of Tuff members ran here ahead of being in the support squad ahead of the next day's Triathlon. Well done to Catharine Western who was the sixth female home and Ellie Crawford kicking off her first ever Park Run. Next up Tuffs covered "L" for Littlehampton, Shelley Babbage ran, just three seconds off another PB with Bob Thomas on the volunteer crew. "W" for Worthing saw Chris Sloggett run in 21:54. Steve Woodbridge was next in 22:12; Ed Lay 40 seconds behind. "M" is for Maidenhead Park Run where Trevor Harvey warmed up for a Half Marathon the next day just 17 seconds outside his PB. Finally this week "H" for Horsham Park run where Ian Moore ran, without his canine companions this week, clocking up a swift time. That's five Park Runs off the alphabet in one go!