Weekend Round Up 24th 25th August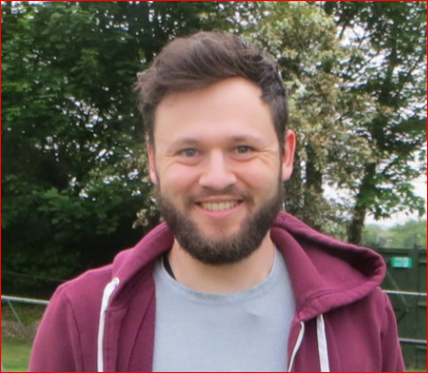 We start this round up with excellent news. Dan & Tilly Fitzgerald welcomed Adelaide Grace Fitzgerald born early on the 22nd August, weighing 9lb 2oz. Dad now has competition in the one piece suit department and Dan is stated to be doing well! Congratulations to Dan & Tilly from us all at Tuff Fitty.
ARUNDEL 10K
The Arundel 10k is a great place to do some Tuff spotting and this year was no exception. Course recognition is known from Saturday runs or the Arundel Tri's and as people came up to registration it looked as though we were set for a good turnout. For a bank holiday it was exceptionally hot and the earlier 9am start helped. (click on above photo for full album)
The call to get participants led to Twenty Tuffs crossing the start line, but there were plenty of local clubs; not least Bognor Tone Zone who looked exceptional with 30 members racing. After a short loop of the Town, it was into the Castle Grounds, very picturesque and Catharine Western stated one of her highlights was "the very surreal castle route where everyone was cheered by people in medieval costumes". Catharine also stated "it was very hot and hilly but very enjoyable". Clive Patterson-Lett agreed with most of those comments stating it was "Hot, hilly, hard" but had a different conclusion by saying "never again"
However what was good was the way little groups of Tuffs formed to push each other on. None more so that Simon Thistlethwaite and Jon Babbage who pushed each other on and they finished 11th & 12th respectively with Simon second in his over 40 category. Nick Bolding was 17th & Clive Patterson-Lett finished in 22nd position for our first four home.
Aivis Vitols was the next Tuff home under 45 minutes and Aivis stated " It was a pleasure to run as a part of Tuff Fitty's team". Furthermore he advised "being part of Tuff Fitty is pushing me to work harder. I am very pleased with my results and have discovered that I enjoy running trails."
Paul Martin has been running well and finished 45:19. Lee Bishop was next home and a superb run from Iris Bennett finishing in 47:28 which was a great time for such a hilly and humid course completing our second team home.
There was a steady stream of Tuffs crossing by now Jay McCardle was next home with Spencer Scott finishing 2 seconds behind him. Kev Pearson who has such a great record hardly missing any of these runs since they started 30 years ago. Kate Cooper was next, then Glenn Parisi with Trevor Harvey close behind. Glenn reported that "it was a great local run and fantastic atmosphere. And on a personal note – nice to run a race without getting cramp, passing out, or throwing up! Maybe the shorter distance is the way forward"….. Next home were Catharine Western, Jon Roper, Ben Abbott, Tiff Orton and Clare Worgan who improved her time from last year. Shelley Babbage just doesn't stop and chalked up another race after her half last weekend.
Understandably Tone Zone thought they had raced well but the higher finishing positions meant Tuff Fitty prevailed and went up to receive the team award. A fantastic result and the Tuff Twenty have amassed some good times in our STRUN championship. Thanks to Nicole Patterson-Lett, Graham Liddell, Wendy Frost & Becky Lintott-Clarke for coming to cheer. Clive Harvey was on the event organising team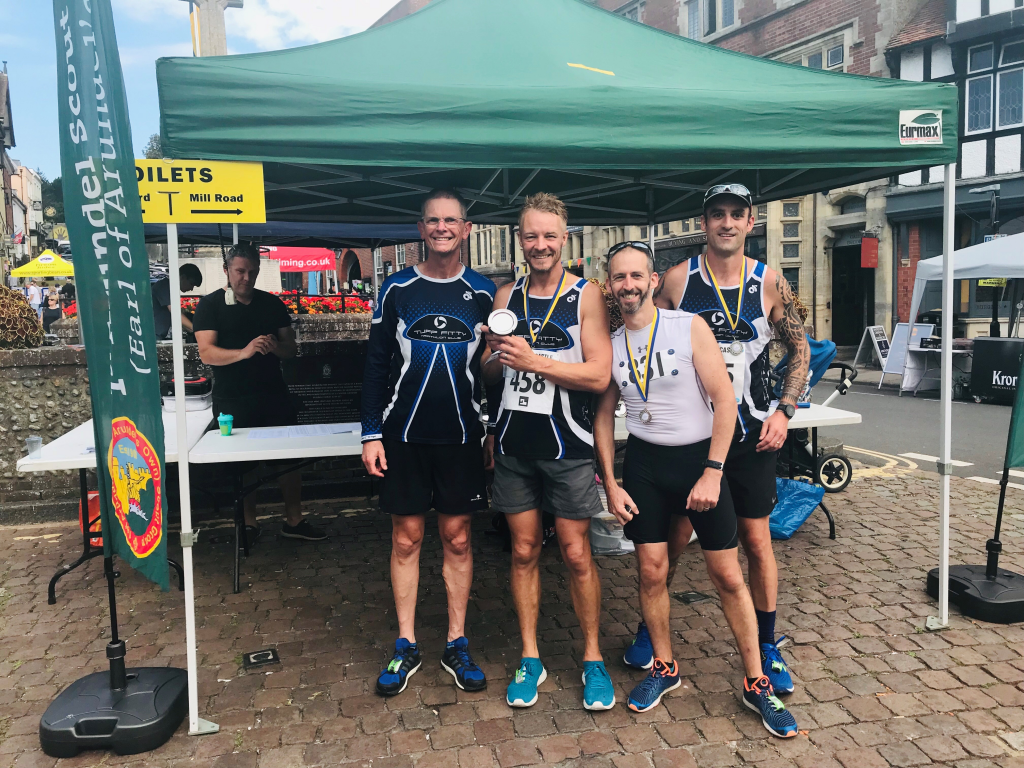 The next STRUN race is Rewell Wood on Saturday 14th September where Tuff Fitty will be in competition with Tone Zone again, Striders and many other local clubs, so it would be great if we could muster a great turnout over the choice of 10k, half and full marathon. Race details here.
The Times accrued at each STRUN race are calculated based on gender/age/time Road-age grading. Based on this the tops spots from Arundel were Clive Patterson-Lett first, then Simon Thistlethwaite & Nick Bolding. Congratulations.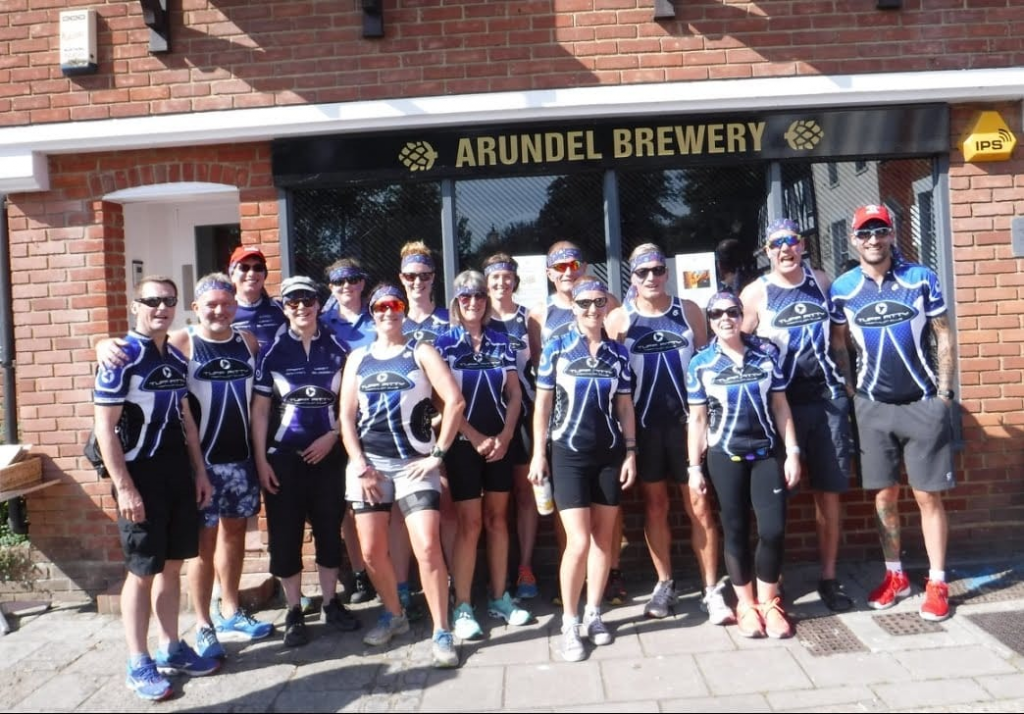 DRAGON BOAT RACING
Next up a report from Graham Liddell. What began as a bit of fun turned out to be something more serious proving Tuffs are just as happy on the water as in it – the date is already in the dairy for next year when we will be pushing to get more teams out:-
"For the past few years, the Saturday morning post-run breakfast venue of choice has been the Edible Sandwich, overlooking the River Arun. This also happens to be where the Arundel Dragon Boat Race takes place on the last Saturday in August. Every year we've talked about entering a crew. But as soon as the mashed avocado and scrambled eggs arrive, idle thoughts of dragon boat glory fade away and another year passes by. Then finally, one Saturday in June, Graham rashly offered to organise an entry, Glenn pulled out £10 to secure his place, others followed and by the end of the day we had recruited a full crew. Sixteen rowers and a drummer.
In, In, In, In – The Budgie Smugglers are pulling ahead (there is context to this statement – please keep reading)
None of us had been in a dragon boat before and our only practice comprised the 250m paddle down to the start. But what did that matter? We had two ex-rowers in the crew (Graham Liddell and Catharine Western) and we had drafted in Gill (Catharine's mum) an experienced rowing coach and cox to be our drummer. The preparation was meticulous. Shelley Babbage had brought the face paint (blue war stripes of course) and Wendy Frost supplied the bandanas. We looked mean, we had a name, Tuff the Magic Dragon, and we were ready to go.
In, In, In, In – They're not getting any further away
As an aside, I probably ought to be mention that whilst we were most certainly looking mean for our first race, we presented (arguably) a less intimidating image for subsequent races. It was a hot sunny day and most of us sensibly applied additional sun cream. This had the unfortunate effect of spreading the blue face paint more widely than originally intended. With blue faces and bandanas, some of the crew started to resemble small fictional human-like creatures who are said to live in the forest in mushroom-shaped houses. However, even if we did look a little smurf-like, this did not diminish our ambitions. We were going to be fast smurfs.
In, In, In, In – We're gaining on them
There were three heats with the four fastest teams going through to the final. With some overly frantic and uncoordinated paddling we narrowly lost our first race, but won our second (thanks in part to the cunning tactic of shouting "in" every time we took a stroke to improve our timing). We then faced our ultimate challenge, the Budgie Smugglers (aka Pulborough Rugby Football Club), one of the hot favourites for the event with the second fastest time of the day. Similarly to the Tuffs who were still coming to terms with the trauma of Smurfgate, the Budgie Smugglers had their own sartorial crisis: the entire crew had forgotten their shorts and were being forced to row in skimpy briefs. To some dragon boat competitors, the sight of 20 to 30 year-old male rugby players parading around Arundel with barely a stich of clothing might have proved a distraction. I am proud to reassure my fellow Tuffs that all members of Tuff the Magic Dragon averted their eyes and concentrated on their own boat at all times. There was no staring or giggling from the likes of Tiff Orton and Clare Worgan. None at all.
In, In, In, In – Neck and neck

The battle between the Tuff the Magic Dragon and the Budgie Smugglers will go down in dragon boat racing folk lore. The drama started while both crews were still on dry land. The Tuffs' boat was being used by the Mill Putting Green Crew who capsized at the end of their race. There was a fifteen-minute delay to bring the crew and drummer ashore and empty the boat of water. At last the Tuffs were called forward and the crew clambered into their allotted seats. The tension mounted as we pushed off from the side, paddled down to the start and turned. We were under starters orders, hearts pounding. And then we were off.
In, In, In, In – Taking the lead
The Budgie Smugglers had a fast start and pulled away strongly for the first 50m. (Not a sentence that should be read out of context.) But they couldn't break clear and when the Tuffs got into their rhythm (shouting "in", "in", "in") slowly but surely, Tuff the Magic Dragon began to reel in the Budgie Smugglers. With 100m to go the Tuffs were level, with 50m to go they were in front, just. The Budgie Smugglers pushed one last time. (Another sentence that needs to be read in context.) But somehow the Tuffs were staying ahead. Those swim sets in the pool (8 sets of 50m, 5 seconds rest), the Hills of Death on the Saturday morning run, the Wednesday night track, Bury Hill on the bike. The training was paying off…
In, In, In and we're there – Exhaustion and victory
Our margin of victory was a mere 0.75 of a second, the closest race of the day. With eight out of fourteen crews having completed all three heats we were the fastest. Alas, it wasn't good enough to get us to the final. The tide had just started to turn and the delay caused by the capsized boat meant that the crews in the final three heats had a significant advantage. In the end, we finished with the fifth fastest time, missing out on the final by just one second.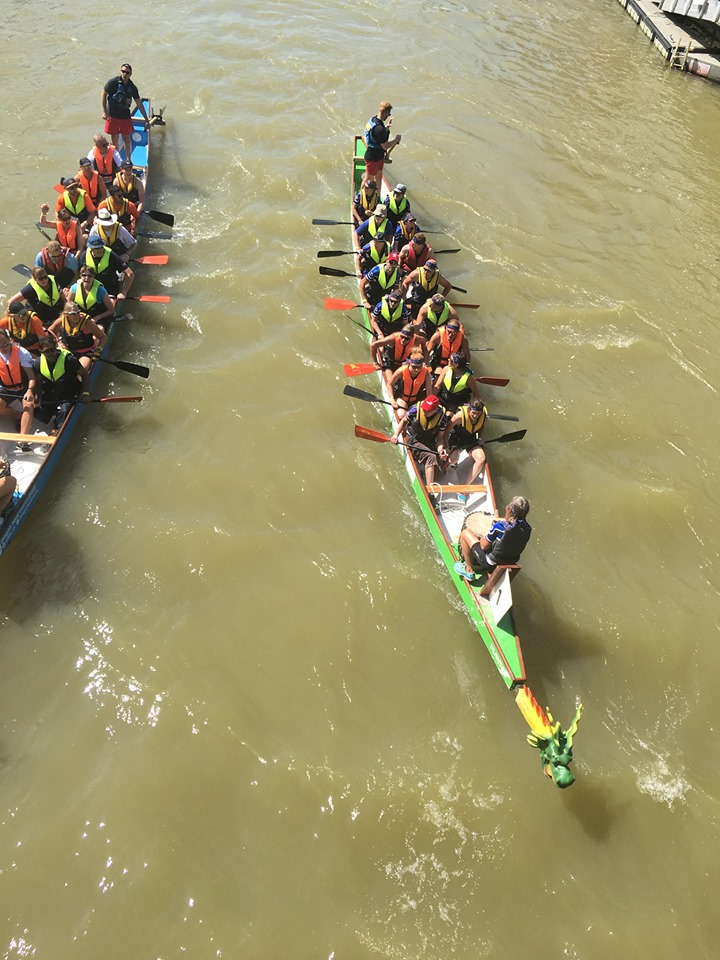 All in all, it was a brilliant day. We all learnt new skills and how to work as a team. It was also in a good cause with part of the entry fee going to Help for Heroes. But mainly it was exciting and sheer good fun (especially that win over The Budgie Smugglers). We will be back next year. Join us.
Tuff the Magic Dragon were…
Gill McLean (Coach and drummer)
Graham Liddell
Catharine Western
Clare Worgan
Tiff Orton
Clive Harvey
Trevor Harvey
Glenn Parisi
Steve Custance
John Roper
Jon Babbage
Mike Barrett
Michael Redgrave
Claire Luckham
Shelly Babbage
Wendy Frost
Nancy Liddell
Graham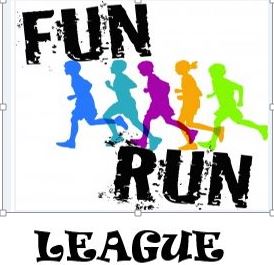 WINDLESHAM WHIP 4
Race 12 in the West Sussex Fun Run League was the Windlesham Whip a four mile run from Windlesham School at Washington. With 20 club members across at Arundel 10k there were still six Tuffs running. Tim McGrath was 50th, a good result from a field of 310 finishers. Chris Sloggett was next then Tony Pearce, Amanda de Ridder, Linda Wright & Elaine Rousseau.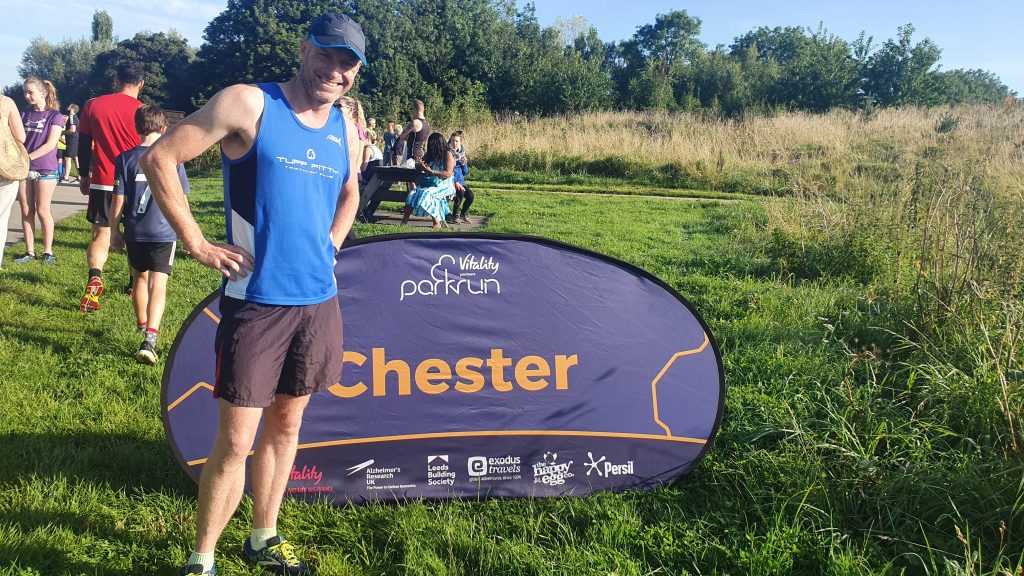 PARK RUN
We start the Park Run results with another UK one that has had Tuff participation. Alex Webb was up in Chester this weekend so he checked out the local park run. Alex stated it was "A nice course, with a couple of small off road sections and a friendly crowd." Alex was too modest to inform us that he came 6th overall in 18:59. Closer to home Linda Wright ran at Littlehampton Park Run. At Lancing Park Run Elaine Rousseau ran and shaved a great 2 min 24 off her personal best. Dave March also ran as he took in Hove Park Park Run this weekend. Worthing Park Run saw Chris Sloggett complete his 115th Park Run in 23:01. ED Lay followed soon after and just 5 seconds after Ed, Jay McCardle finished prior to running Sunday's Arundel 10k. Amanda de Ridder was next home to complete our Eight Park Runners.
CLUB CAPTAINS
We have been very grateful to Joe Pascoe & Catharine Western for their hard work and enthusiasm during the tenure of them being Men's and Lady's Club Captains. We are now looking for two new people who are willing to be Captain's for a two year period. The role is open to all but is usually awarded to people who have contributed a lot to Tuff Fitty. Part of the role is in recognition of this, but also to act as ambassadors for the Club. The brief can be largely up to what the successful candidates see themselves being able to provide. If they have any initiatives or events they wish to undertake the committee can help implement. If you are interested please discuss with one of the committee before the end of September in order that two new appointments may be made for the start of November.
UK ATHLETICS
At our AGM it was agreed that your club would continue our long run of affiliating to UK Athletics for a further year, despite the take up reducing. If enough people took this up we could continue into future years. So far this year (From April) the take up has been low, so if people wish to retain this benefit moving forward you do need to act. The fee is £15 but you do get a reduction of £2 on races where a reduction is made for "affiliated athlete" and insurance cover is provided. Interested? then please pay £15 at one of our training sessions.
CHAIN GANG
Tom Goddard and Joe Pascoe have organised a Cycle Chain Gang this coming Sunday 1st September – all Tuffs welcome. For details see the diary entry on our homepage or on facebook