Weekend Round Up 2nd 3rd November
A quieter week in the racing calendar, not helped by poor weather conditions on the Saturday, but still some event coverage. With the cold, dark, wet, weather, Tuff Fitty training becomes more relevant than ever as you know there will be other like minded people waiting for you – winter miles – summer smiles – come and join us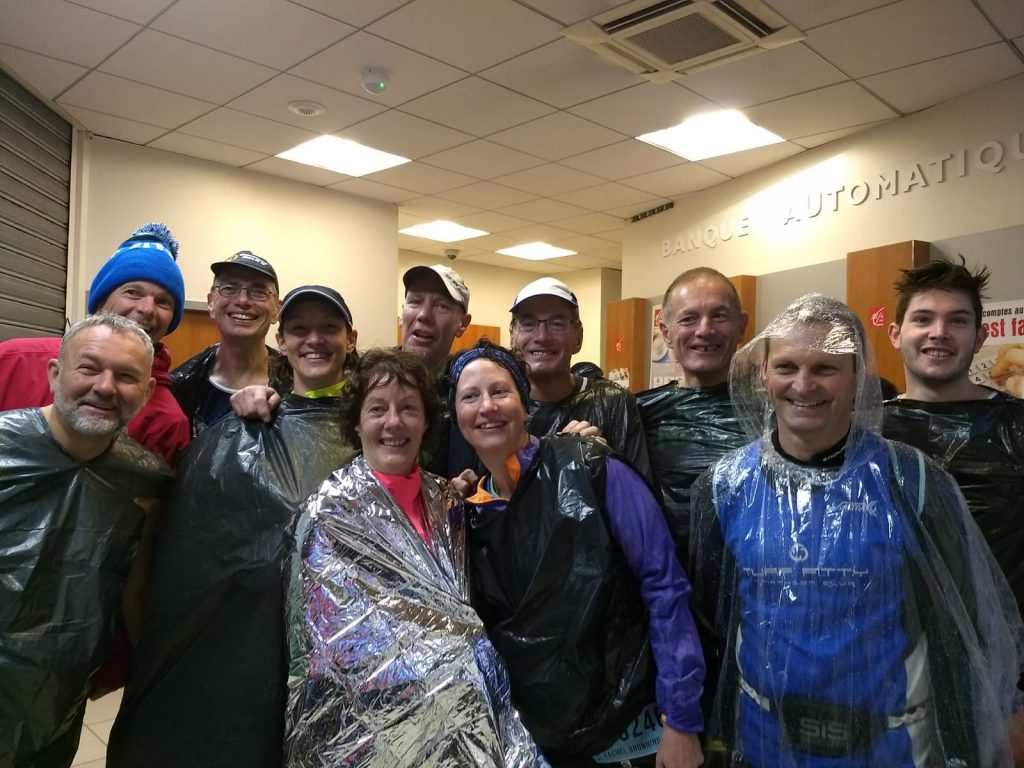 MARATHON OF THE ALPES-MARITIMES NICE-CANNES
First off a report from Tiff Orton
Most people think of having a big party when they turn 40…..not me! I wanted to run a race but being born Nov 3rd means the weather is most likely to be cold and/or wet. So on the look out for a race to do on Sun 3rd Nov, Nice to Cannes marathon came up. You could do it solo, in a team of 2 or team of 4. Let's do it! (The half obviously!)
A group of us travelled out to Nice and whilst we all had a 'Nice' time in Nice, the race day weather was horrendous. Walking to the start in the dark, thunder and lightening and monsoon type rainfall!! We coped like any Tuff would and wrapped ourselves in bin bags!!
We left those starting and travelled to half way point on the train and the skys got blacker and the rain got heavier. There were rumours of the race being cancelled or postponed due to flooding but no one spoke English!
After a nice hot coffee in the train station (whilst the others were running the first half) the rain subsided and we could walk to our hand over point.
CPL first in he tagged Andy C so they would definitely be the first Tuffs home. I ran the second half with our wonderful chairman Clive H and we had a jolly time looking at all the huge houses and boats along the coastline.
Crossing the finish line you picked up 2 medals for each team and we went and had ourselves a well deserved beer(s)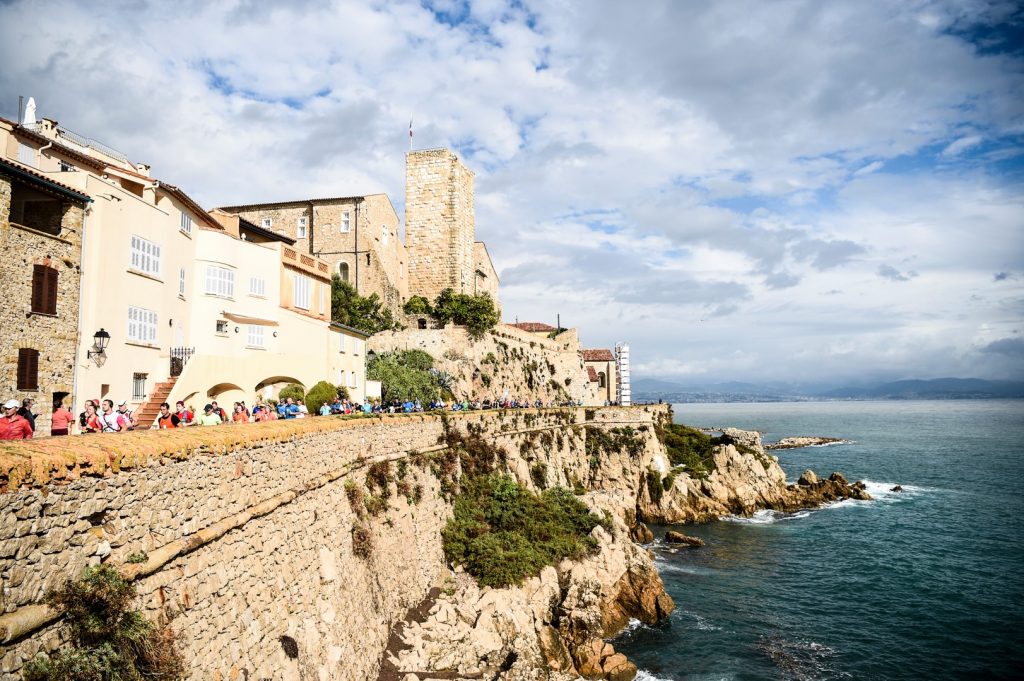 A great race and despite the lack of English speaking people at the expo to answer our questions, it was a well run event even in the hard rain.
Big up to Rachel Brunning who has completed her 50th half marathon and to Glenn, the only Tuff tough enough to take on the the full marathon.
Thanks to all who made the effort to come along and help me celebrate, a fab Tuff weekend away.
Tiff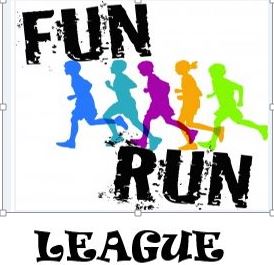 GUNPOWDER TROT
The 17th and last Fun Run league fixture of 2019. The next one will be the HangOver 5 on New Year's Day – Tuffs out in force for that? Back to the present and the Gunpowder Trot is a 4.5 mile multi terrain race, undulating and mainly on footpaths and bridleways. Well done to Tony Pearce, Linda Wright and Elaine Rousseau who competed.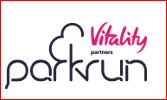 PARKRUN
The weekend of poor Saturday weather took its toll as Littlehampton parkrun and Lancing Green parkrun were cancelled at short notice due to the extremely poor conditions. Worthing parkrun was always set to be postponed due to events on the prom and with Bognor parkrun cancelled because of a Halloween event it didn't look likely that there would be Tuffs parkrunning – Chichester also didn't take place. .
Therefore congratulations to Ian and Leigh Moore who ensured that we continue our long record of at least one Tuff out weekly at a parkrun. Ian and Leigh ran at Horsham parkrun with Ian clocking up his 75th run.
BRITISH TRIATHLON MEMBERSHIP
Being a member of an affiliated club such as Tuff Fitty can save £11 of your British Triathlon membership. We have recently published a promotion from the BTF whereby if we get 5 members willing to join, each person can save 40% of the regular price of the core package. Two people have come forward already saying they wish to take advantage; any more takers as we need three more to trigger the promotion.
TUFF FITTY MEMBERSHIP
The new Tuff Fitty membership year is underway. A huge thank you to everyone who has renewed so far. Don't forget if you renew before the 31st December you gain a discount of £5 as a thank you for your efforts in making Tuff Fitty the success it has been during 2019. Also we have been fortunate to obtain some discounts, which will be emailed once you renew.