Aug
31
Sat
Saturday Morning Run

@ Lower Castle Gates, Mill Road. Arundel
Aug 31 @ 7:30 am – 9:30 am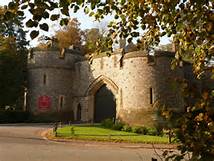 A run early on Saturday morning can set you up for the weekend.  Meet in Mill Road Arundel by the lower Castle gates. As an early start no need to arrive very early, but the runners cater off at 7:30am.
A variety of routes up into Arundel Park, or across to Rewell Woods or a run out to Warningcamp and Angmering Park.  As a minimum the route is usually up to 10 miles but for those undertaking spring marathons the mileage does tend to rise through the Autumn heading up towards the South Downs. The route is ideal for some undulations and usually is off road unless the weather conspires against us.
All abilities welcome.   Upon return to Arundel a number will stay for a coffee (and something to eat if a sufficiently high mileage has been undertaken) so you may wish to bring a dry top and some money.  This offer is not obligatory if you fancy a run, yet would prefer to return straight home
A great way to start the weekend, have you tried it yet?
River Adur 5k Swim (plus 5k Fin swim)

@ Shoreham
Aug 31 @ 1:30 pm – 3:15 pm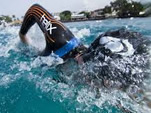 Following the success of our inaugural swim in the Adur, 2018 will see the event provisionally move to Saturday 1st September 2018 (approx 4pm start) and will be a bigger and better swim! It will be without doubt the fastest 5km you'll ever swim! You have the option to swim with fins or not – you decide!  We'll take you to the start by bus and then you can make your back downstream to the finish at Shoreham. You'll still have to negotiate the sandbanks for the quickest route.  The start time will be confirmed ASAP and will be dependent on river and weather conditions, but our aim is to give you the best possibility of securing your personal best.  All the usual REP safety cover will be provided, including RIB's, kayaks and safety spotters on the river bank with Race HQ at the Sea Scouts building by Norfolk Bridge on the A259 – Shoreham Town Centre will also be open and all within the foothills of the South Downs National Park.
Saturday Evening Swim

@ Freedom Leisure Littlehampton
Aug 31 @ 5:00 pm – 6:00 pm
Structured swim session coached by our swim coaches. See the coaches page for more about how the swimming training adapts during the season.
It is recommended that a drinks bottle is brought along for poolside.
Please arrive no later than 10 minutes before the start of the session in order that you can pay; go and get changed and be poolside for the 5pm start
Tuff Fitty members are charged £4, but non club members are welcome to come and try for a couple of sessions to meet everyone at the non-member rate of £6