Jun
30
Sun
Worthing Triathlon (Standard Club Championship Race)

@ Goring Beach
Jun 30 @ 8:00 am – 12:00 pm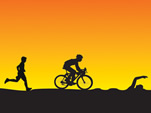 Worthing Triathlon is one of the original sea swim events and has been going since 2003. We're located on the beautiful West Sussex coastline between Brighton and Chichester where the water quality has been good for the last few years. Three race distances are available, Standard, Sprint or Relay which are suitable for all abilities.  Our Race HQ is on the grass by the Alinora Boat Ramp, Marine Crescent (near the Yacht Club BN12 4JE), Goring Beach, Worthing.  This is a quiet shingle and sand beach with acres of grass alongside the promenade. Spectators have a great view of all the action and can sit on the grass above the transition area in their own little amphitheatre!
Raw Energy Pursuits are also proud to be hosting Police National Triathlon Champs in 2019 over the Standard distance (1.5km swim, 41km bike, 10km run).
The Sprint distance is 750m swim, 21km bike and 5km run; the Relay Triathlon is held over the Standard distance. The Worthing Triathlon has been described as a 'Bear Grylls' event in that competitors are tested by the elements in all 3 disciplines.  There is no hiding place at Worthing, but that's why the event has been so successful for 16 years and competitors leave with a sense of achievement. Conditions vary with wind, currents and the tide all having an effect. Excellent safety coverage from the Council Safety RIBS, Surfer Skis, Sailing Club RIBS and our experienced kayak team together with beach spotters.
The bike course is an out and back rolling course on A class roads through the South Downs National Park via Long Furlong and it's beautiful views before heading back downhill into Goring-by-Sea. The run course is fast and flat with a palm tree lined promenade and turn points at the historic Lido and Pier.
Tuff Fitty Sea Swim

@ "The Beach"
Jun 30 @ 10:00 am – 11:00 am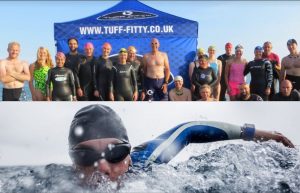 The Tide is right, how about a sea swim
Tuff Fitty are looking to stage more sea swims this year and scheduled in here as the tide is at a suitable time.
The staging of this swim is clearly very dependant on sea conditions, temperature and that there is sufficient safety in numbers, therefore :-
PLEASE CHECK THE TUFF FITTY FORUM OR THE SEPARATE TUFF FITTY SWIMMING GROUP ON FACEBOOK FOR DETAILS TOGETHER WITH CONFIRMED TIMES
Please wear a brightly coloured swim cap – it has been suggested to arrive 10 minutes before high tide in order that everyone can get suited up.
Bewl Water Open Water Swim 2k/5/10k

@ Bewl Water, Bewlbridge Lane, Lamberhurst
Jun 30 @ 11:30 am – 2:00 pm
5 laps
£36-45
Bespoke medal incl.
2 laps
£28-£35
Bespoke medal incl.
THE BIG ONE! 10 laps
£44-55
Bespoke medal incl.
THE BIG ONE! 10 laps
£44-55
Bespoke medal incl.
Swim Bewl will be a 1 km lap circuit for the adults racing, There is great visibility for spectators and crew from the The Waterfront Lawns or along the Dam. There will be an  "Australian Exit" after each lap, passing over a timing mat and through the Hydration & Nutrition area before heading back to the water for more laps or to The Finish Gantry after your final lap. The Kids Aquathlon runs will use the path and dam. Please see the image below.
Following the success of our 2017 Kids Aquathlons. We are pleased our Bewl Kids aquathlons return in 2019. We'll have a tightly, canoe marshaled, swim course with plenty of support to for children between the ages of 8-16yrs to compete. A stunning venue for kids to race in and then enjoy the day at Bewl water.
The event takes place between 9-11am on Sunday 1st July 2018 before the main adult events above Categories are;
Novice Try an Aquathlon – 8yrs+ – 50m swim/600m run
Tri Star 1 – 9-10yrs – 150m swim/1500m run
Tri Star 2 – 11-12yrs – 250m swim/2km run
Tri Star 3 – 13-14yrs – 400m swim/3km run
Youth 15 – 16yrs – 400m swim/3km run
Situated near the picturesque town of Lamberhurst and the beautiful Scotney Castle and within an hours drive of Tunbridge Wells, Hastings, Tonbridge, Maidstone, Ashford, Eastbourne and Sevenoaks via the adjacent A21, Bewl Water makes for a great day out on the Kent and Sussex border.
Bewl Water Estate Office,
Bewlbridge Lane,
Lamberhurst,
Kent, TN3 8JH
We're pleased to have The Tri Store on board to provide a wetsuit hire package for the event. £25 provides you with 2 weeks hire, allowing time to practice in your suit before the Swim Bewl events. Please get in touch with THE TRI STORE to discuss your requirements and book your suit…
49 Grove Rd, Eastbourne, East Sussex, BN21 4TX
Monday to Saturday, 9am to 6pm
01323 417071 • www.thetristore.com
What will the course be?
The planned course will be a 1 km rectangular lap, please see the course map further up the website. This is the first year of the race and we have to work closely with Bewl Water Estate and Southern water to create a safe event which also accommodates all other interests on the Bewl water reservoir.
How long do I have to complete the swims?
The swims plan to start at 11:30am with the 10km, all swimmers have to be completed by 4pm, so 4hrs 30 mins!
The 2km and 5km wave will start shortly after the 10k swimmers
.Please do ensure you are comfortable in open water and with the distance you chose to compete in. These are serious physical efforts, so do ensure adequate training, good nutrition, good equipment (goggles / wetsuit) are all in place up to your event.
Will there be a feed station?
After each lap swimmers will exit the reservoir in an "Australian Exit" in this short section you pass over timing mats to get a split for each lap and pass through the Nutrition and Hydration area to take on valuable nutrition. Once you have completed the correct number of laps for your event, you head to the Finish gantry instead of returning into the water.
Can I get out or have a rest at any point?
Yes, you can rest during each "Australian Exit". As well as the nutrition and hydration area, there will be the medical team if required, plus spectators to cheer you. You will have to stay within the channel exit area, unless you retire from the event.
Can friends / family access watch?
Yes, the views from the lawns and the Dam across the reservoir are stunning. The pictures on the website should give you an idea.  There are great facilities at Bewl water, including café, restaurant, kids play areas, bike hire and off course walks around the reservoir.
Do I have to finish the Swim inside the 4hrs 30 mins hour cut off time?
Yes, the whole event has to finish by 4pm. If it is clear that a swimmer will not complete another lap in the remaining time they will not be able to enter the reservoir, you will be given a final time for the number of laps you completed. You will still receive a bespoke finishers medal.
Can I bring my own hydration and nutrition products for the event?
Yes, there will be tables where you can leave your own hydration and nutrition.  Please ensure it is clearly marked, and it is your responsibility to find it as you exit and go through the feed station area.
Do I have to use a wetsuit?
The event will sit under BTF guidelines, and temperature guidelines for wetsuits. Again we have to work closely with the venue and water board to ensure safety for everyone involved. We would also recommend a specific swimming / triathlon wetsuit.  Kids Aquathlons will be dependant on water temperature to adhere to BTF rules and permit.
Can I hire a wetsuit?
We have partnered up with THE TRI STORE based in Eastbourne who are offering a 2 week hire package for £25. This allows you to practice and become familiar with the wetsuit before competing on July 9th. Please see the website under "wetsuit" for further details.
Will there be water safety cover and medical cover?
Yes, Wealden medical will be in place to provide medical cover for all swimmers, and there will be plenty of water safety crew in place o the water around the whole course.
Is there Camping?
Yes, Bewl Water estate allow athletes to camp during our events. There are toilets, but no showers. Bewl charge £10 per night for tents, campers or motorhomes and they will collect this when you arrive.
What else can we do at Bewl Water?
For further details on the venue please visit. www.bewlwater.co.uk
There is a small charge per car to enter into Bewl, please see website for details. Then all spectators etc in the car can stay all day.
How can I contact the event?
Please email info@tlsports.co.uk
Jul
1
Mon
Monday Evening Run

@ World's End Pub, Patching Pond Angmering
Jul 1 @ 6:30 pm – Jul 2 @ 7:30 am
Jul
3
Wed
Hard As Snails (15k/10k/5k Trail Run)

@ Shalford Park, Shalford Road, Guildford,
Jul 3 @ 7:00 pm – 8:30 pm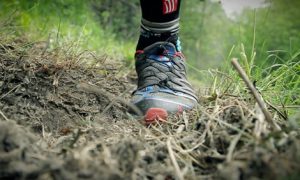 This epic course takes in the Pilgrims' Way over the North Downs in central Surrey. You'll encounter rolling hills, lofty summits and low off-road tracks weaving through the woodland. Complete the course and you'll receive a snail-shaped medal! Rated 93% on Runnersworld. This is an awesome venue for one of the finest cross-country events on the calendar, but you'll need to be hardassnails! 15km distance also available, as well a Kid's Race. You can expect: Professional event organisation team, Manned water station, Chip timing, complimentary post-race refreshments, Free parking for runners and spectators and Cafe 2U catering on site. If you like the look of this race, check out more races by aat-events.
Track Night – Durrington

@ Worthing Sports Centre, Shaftesbury Ave
Jul 3 @ 7:00 pm – 8:15 pm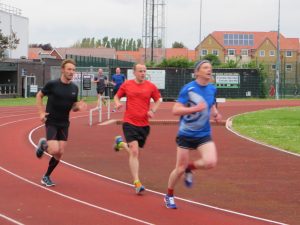 Tuff Fitty's weekly track session.
The format is a warm up, followed by drills and then into a main set – all welcome
The cost is £2 per person but the session is usually run by two coaches
It is suggested that you wear layered clothing for the warm up/warm down and useful to bring a drinks bottle for trackside
All welcome.
Round Hill Romp

@ The Clock Tower, Steyning High Street
Jul 3 @ 7:30 pm – 8:30 pm