Jan
26
Sat
The Maverick inov-8 Original West Sussex

@ Amberley Museum
Jan 26 @ 10:00 am – 12:00 am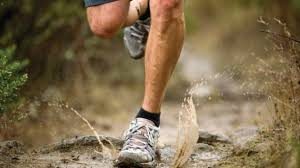 Three routes start at the Amberley Museum and Heritage centre nestled in the newest of the UK's national parks – The South Downs. From the Museum all three routes take you on a trail running adventure on to the South Downs way. Both the tough rolling hills and impressive landscapes of the quintessential British countryside will leave you in need of catching your breathe.
Short – 8km: See GPX
Middle – 15km: See GPX
Long – 23km: See GPX
Sussex Masters Cross Country Champs

@ coombs farm
Jan 26 @ 1:00 pm – 2:00 pm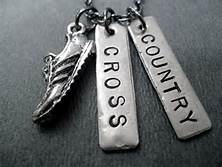 Sussex AA Masters X/C Champs have a new venue this year at Coombes Farm BN15 0RS. 2 lap undulating downland course.
Entries £6 in advance only. Enter online https://entries.opentrack.run/2019/sussex_masters_xc/  Closing date for Entries: 11.59pm on Weds, 16th January, 2019.
Timetable
12.00 Numbers available for collection by team managers.
1.00pm Masters Men – over 50 + over 60 5 miles (8,000m)
1.40 Masters Women – over 35, over 45, over 55 5 miles (8,000m)
2.25 Masters Men – over 40 5 miles (8,000m)
3.20 Cut off time for course marshalling & recording Ages as at date of competition.
Numbers will be issued to team managers on the day.
Eligibility: All athletes must have a Sussex County qualification through Birth or Residence. Residence requires nine months continuous residence in the County prior to the date of the competition. All athletes must be affiliated to England Athletics and their affiliation membership number shown on the entry form.
No athlete will be able for awards unless competing in their club vests. This is the responsibility of the club.
Saturday Evening Swim

@ Freedom Leisure Littlehampton
Jan 26 @ 6:00 pm – 7:00 pm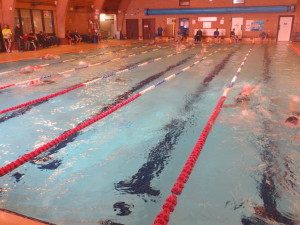 Structured swim session coached by our swim coaches. See the coaches page for more about how the swimming training adapts during the season.
It is recommended that a drinks bottle is brought along for poolside.
Please walk around to the seated vending area where the swim fee is paid. Ideally arrive no later than 10 minutes before in order that you can pay, get changed and then be ready poolside to commence the warm up on the hour.
Jan
27
Sun
Tuff Fitty Club Cycles

@ Littlehampton Pool - sea road
Jan 27 @ 8:00 am – 9:00 am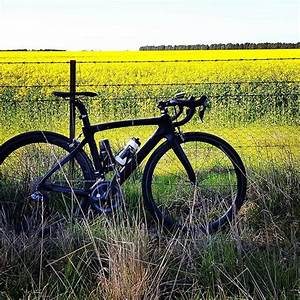 There are many aspects to Tuff Fitty training but as we move into the multisport season, our members requirements are different. There are a large number who are training for longer distance events which include big miles in the saddle building up to and including the full Iron distance of 112 cycling.  Equally we have members who want the confidence in riding with a group.
With different groups we strongly recommend that you apply to join the "TUFF FITTY CYCLING GROUP" on Facebook. This members Facebook portal will give you the latest, particularly useful in the event of inclement weather, or where there are events where Tuff's are out in force.       One of the groups switches to Mountain Bike rides on the first Sunday of the month
Whatever your ride; Please ensure you have read Tuff Fitty's cycle etiquette below.   It is highly recommended that you tuck some money in your back pocket as time in the saddle can often end up with a coffee stop.
CYCLE ETIQUETTE
The document is split into the following sections:
Do's
Don'ts
Calls
Hand Signals
 Do's
 Follow the Highway Code at all times – it applies to ALL road-users.
Wear an approved cycle helmet, you will not be allowed to ride if you do not have one.
Ensure your bike is road worthy, brakes are fully operational and that your tyres are pumped up to the recommended PSI (as written on the tyre).
Cycle a maximum of two abreast in 2 close parallel lines where appropriate, focus on keeping it neat and tidy.
Be prepared on small or busy roads to ride in single file.
Lead cyclists to navigate and point out hazards in the road by either shouting or using hand signals. Listen to them and act on the calls, and most importantly, repeat them for the cyclist behind you.
Ride directly behind the wheel of the rider in front. If you cycle in the middle of the two wheels in front of you, you WILL push the cyclist on your outside into the path of passing vehicles.
Brake as gently and smoothly as you safely can when riding in a pack-Cover your brakes at all times.
Talk to each other. Point out either with hand signals or shouts, all potholes, manhole covers and other dangers in the road that could cause punctures or accidents. Follow the hand signals and calls of the riders in front as they will have seen the danger before you and then you can all communicate down the pack.
If you are the back of the group and either see someone dropping or are being dropped it is your responsibility to call to the cyclists in front that the pace is too high. The pack must communicate this up to the front. The lead cyclists will not be aware if you start to drop. Ask them to slow down; it is your ride too.
Check over your shoulder for other riders or traffic before moving out to the right
Slow right down when passing horses, and pass them as wide as it is safe to do so.
If you are feeling tired let people know. Accidents happen when people are tired and lose concentration. Everyone gets tired, let people know so they can slow the pace down and tuck you in the pack to carry you home 
Do's continued:
Cycle with confidence. If you're nervous you will tense up and then are less likely to be able to respond to things quickly.
Be realistic so that you enjoy the entire ride and don't end up bonking after 1 hour, then forcing the pack to slow down for you.
When approaching parked cars, if you see anyone sitting in the driver's side, CAUTION, they could open the door on you, so ride wide if possible, or stop if necessary
Dress in appropriate clothing for the weather
Bring everything you might need. Prepare for every eventuality. For example, puncture kit, tyre levers, inner tubes, pump, allen key set, waterproof jacket, food, water, money, mobile, contact details in emergency.
Plan your nutrition according to your ride duration. You will burn on average 500calories per hour when cycling. You should be drinking one 750ml bottle of water every hour. You must have enough food to last the entire ride (riders may not wish to stop, especially if it's cold or wet).
Don'ts 
Overlap wheels, or nudge in between the wheels of the riders in front. You will come off if they move off their line
Ride on tri / aero bars in packs as you will not be able to brake or steer quickly
Make any sudden movements/changes in direction off your line when in the pack. You are responsible for the cyclist behind you; they are following YOUR wheel they need to trust you.
Ride off the front. This is a group ride, not a race. If you want to go faster then let the others know what you are going to do and if no one wants to join you then go off and enjoy your ride alone.
Stop pedalling if you are on the front, even on downhill's. The cyclists behind you will read this as you slowing and could be forced to brake and bunch up.
"Zone out" on the wheel in front. Keep aware of everything that is going on around you, look ahead and that way you can avoid most hazards.
Whip round the outside of the pack to get to the front unless in an emergency. Shout up the pack any communication. If you do need to get to the front then make sure you check in front and behind for cars, remember three abreast will push you out into oncoming traffic.
Pull out at junctions without looking, having heard the "Clear" call from a fellow cyclist. Check whether there is a vehicle coming yourself.
 These are some calls you might hear. It is essential that you repeat them down the pack so everyone can hear:
"Car Up/Front/Back 
-Keep tight to the cyclist next to you, and be prepared to cycle in single file
 "Hole"
 –Upcoming pothole to avoid. This can also be followed by a direction i.e. "HOLE LEFT".
Usually accompanied by a hand signal:
"Slowing"  accompanied by gentle extended arm movement up and down to the side
-The cyclist in front needs to slow down for some reason.
"Stopping" accompanied by outstretched arm pointing down with palm facing behind
 "Wait"
       -Usually at junctions to indicate there is a car coming
 "Clear"
– To indicate that a junction is traffic free. You must check yourself and not rely on others.
"Heads Up" 
    –Hazard ahead, pay attention.
"Single out/ single file"
 –Get into single file safely and promptly
Dark Star River Marathon

@ Shoreham Sea Scout Hut
Jan 27 @ 9:00 am – 3:00 pm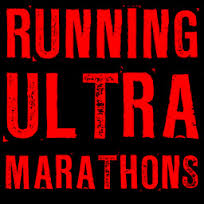 The event WILL be oversubscribed so if you wish to enter – do not delay
The Dark Star Marathon is the first race in Sussex Trail Events  River Marathon Series for 2019
A 28.2 Trail Marathon up one side of the River Adur picking up a part of the Downslink past the Dark Star Brewery at Partridge Green and back down the other side.
Farnborough Winter Half Marathon

@ The airship hangar
Jan 27 @ 9:00 am – 11:00 am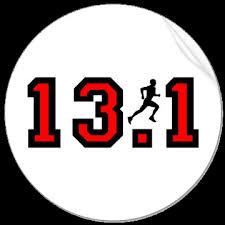 Further away but likely to be Tuffs in for this event – bespoke medal!
Sunday 26th January is an important date for Farnborough as it hosts the fourth Farnborough Half Marathon, returning after a sell out first & second edition. Home of the world famous Air Show, Farnborough was crying out for a major running event and now, with the full support of Rushmoor Borough Council, we are pleased to say the town has one immediately established – The Farnborough Winter Half Marathon. The start and finish area will again be under the famous Airship hangar in Farnborough Business Park
Jan
30
Wed
Track Night – Durrington

@ Worthing Sports Centre, Shaftesbury Ave
Jan 30 @ 7:00 pm – 8:15 pm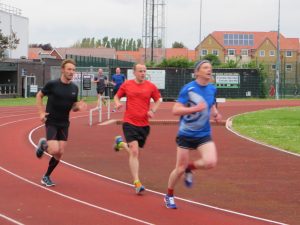 Tuff Fitty's weekly track session.
The format is a warm up, followed by drills and then into a main set – all welcome
The cost is £2 per person but the session is usually run by two coaches
It is suggested that you wear layered clothing for the warm up/warm down and useful to bring a drinks bottle for trackside
All welcome.