When:
December 14, 2019 @ 7:30 am – 10:00 am
2019-12-14T07:30:00+00:00
2019-12-14T10:00:00+00:00
Where:
Beefeater Crossbush Lane, Arundel
BN18 9PQ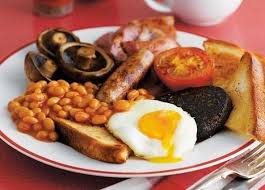 Our traditional pre-Christmas Saturday breakfast run;
Date: Saturday 14 December 2019
Venue: Beefeater, Crossbush Lane, Arundel, BN18 9PQ
Time: Meet in the car park at 7.30 to run
Eligibility: (a) anyone who wants a run
(b) anyone who is injured or just wants to come for breakfast, (say from 8.30?)
(c) or simply anyone with porcine tendencies!
A festive hat is often applauded!
Meet in the car park ready to run, (festive accoutrements optional), for a run of 4 or 5 miles to work up an appetite, and run back to Crossbush for their all you can eat Breakfast. Tea/Coffee, cereal, yoghurts, croissants, toast and a full cooked breakfast, eating as much as you like. The cost has gone up slightly from last year – now £9.50, but if you consider how much a mug of Costa coffee costs, then you only need to have 3 cups of coffee to get your monies worth! As we will have a block booking, may I suggest that everyone pays £10 so that we can give a small tip? There is a cheaper, healthier (?) continental option at £7.50.