When:
August 11, 2018 @ 12:00 pm – 6:00 pm
2018-08-11T12:00:00+01:00
2018-08-11T18:00:00+01:00
Where:
Stanmer Park Brighton
Brighton BN1 9SE
UK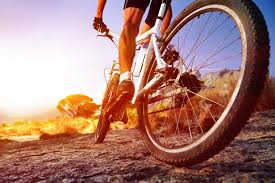 Various entries whether you enter ;Big Dog, Little Dog or Cliff One Shot
The event has been honoured that the race has sold out every year and has been featured in The Guardian's Top 5 cycle events, in WhatMTB's Top 10 Must Ride events, in Bike Magic's Top 6 events who said "it's a event every mountain biker should do" and more recently listed in the The World's Ultimate Cycle Races, with it being one of the very few MTB entries.
It is a 6 hour race. If you are in pairs or teams this will take the  form of a relay so only one member of your team out on the course at any  one time. There will be a pit area where you can handover the baton  to your team mate. The race will finish at  6pm and only laps completed by this time will count, so think if it gets  to 5.20pm think carefully about if you want to go out again, because if  you are not in by 6pm then it won't count. Prize giving, and there are a  lot of prizes, will be from 6.30pm in the main arena under the  unflatable arch.
The SIGN ON period is from 9.30 until 11am. You  will have access to the course before 11am for a warm up lap. Please  note a full lap is approx 8 miles and could take over 40 minutes  dependant on your ability. Every rider to access the course will need a  number and helmet.