When:
September 1, 2019 @ 7:00 pm – 8:00 pm
2019-09-01T19:00:00+01:00
2019-09-01T20:00:00+01:00
Where:
Highdown Hill, Highdown Rise Goring By Sea
BN12 6FB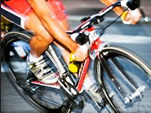 Organised for Tuff Fitty by Joe Pascoe & Tom Goddard
The evening has the format of  3 x 8.3 km laps starting and finishing at the lower Highdown car park.  Which is off the A259 Littlehampton Road, up Highdown Rise – post code on the event location
1st lap will be steady, practising rotating, sharing work on the front effectively, staying as a group. 2nd a little quicker but staying as a group. On the final lap people can attack the group and the rest can work together to bring them back. Finally a sprint up to the Highdown pub for a well deserved pint (people are welcome to peel off early to go to the pub).
A few simple rules to adhere to:
–Helmets and lights are compulsory
–If you have aero bars do not use them when in the group
–Do not ride more than two abreast
–Only overtake on the right
-If you are not feeling strong enough to take your turn on the front, don't worry, just wave the next person through
-Take particular care at roundabouts, it's not a race, just a bit of fun!
Tom & Joe hope to see a lot of Tuff's there.  If you are to attend it would help to get there in plenty of time or if you feel you will be tight for time advise on Facebook under the entry so the riders can wait for you