When:
September 2, 2018 @ 6:00 am – 4:00 pm
2018-09-02T06:00:00+01:00
2018-09-02T16:00:00+01:00
Where:
Blackheath to Madeira Drive
Orchard Dr
Blackheath, London SE3 0QP
UK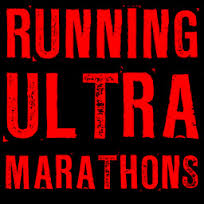 Organised by Sussex Trail Events who are very passionate about  this race as Jay and Danny did the L2B extreme trail race and Chris ran the last ever road race. We believe the L2B has a long history in British running scene and deserves to be continued as a race. If you would like to know more please read our article in issue 4 of Ultra running magazine.
The Race will start at Blackheath London ( the start of the London Marathon)  and follows roads, footpaths and bridleways through Kent, Surrey and Sussex. You will cross both the North Downs Way and South Downs way and finish in Madiera  Drive, Brighton the historic finish of the London 2 Brighton Road race and dip your feet in the sea.
This is a self navigating race but we do mark the course with L2B stickers on Footpath signs, it is a tough route with only 5 aid stations so you must be a competent trail runner with navigational skills and be able to be self sufficient between aid stations they are roughly 9-10 miles apart..
60 miles – if you dont get lost
30% Road/70% Trail
14 hour cut off
5 fully laden Aid stations
Medical Support
Bag transfer
Route
https://osmaps.ordnancesurvey.co.uk/route/771463/Sussex-Trail-L2B-Route-2016