Richmond Half Marathon (&10k)
When:
March 17, 2019 @ 8:30 am – 10:30 am
2019-03-17T08:30:00+00:00
2019-03-17T10:30:00+00:00
Where:
Richmond Deer Park
Richmond TW10 5HS
UK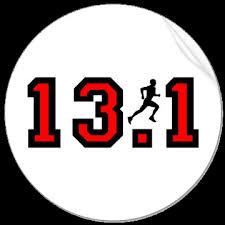 The 10km and Half Marathon start at Richmond Athletic Association (RAA). ONLY THE START IS HERE. Everything else is at The Race Village in Old Deer Park three minutes jog away. 
10km and half runners will run the first 4.5 miles on the same course. On the map you will see a 10k/half split point. 10km runners turn LEFT and head back to Old Deer Park. Half runners carry STRAIGHT ON for their loop of several miles before returning to the 10k/half split pointwhere they then turn LEFT following the same way back as the 10km runners to Old Deer Park
You will notice a big marked up loop up at Old Deer park up round the woods. 10k runners run this grass loop of approx 1100m to make up the correct 10k distance required. The good news is the half runners will not be required to do this grass loop (!) and will simply follow the 'half marathon turn right' signs into the finish! Same as 2016.