The Ringmer Triathlon ⁄ Duathlon
When:
August 18, 2019 @ 7:30 am – 10:30 am
2019-08-18T07:30:00+01:00
2019-08-18T10:30:00+01:00
Where:
Ringmer
Lewes BN8
5RB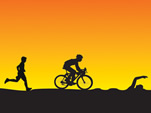 Many Tuffs have undertaken this race; course not too challenging
Based at Kings Community College (Ringmer) and using the 25m heated indoor pool run by Wave Leisure. The events listed below…..
DISTANCES:
Standard Triathlon s800m-b40km-r9km,
Sprint Triathlon s400-b23.5km-r6km,
GoTri-Supersprint Triathlon s200m-b15km-r3km,
Youth and Junior Triathlon⟨15-19yrs⟩ s400-b23.5km-r6km,
Duathlon r6km-b23.5km-r3km,
Standard RELAY Triathlon, Sprint RELAY Triathlon.
The CYCLE COURSE is a lap taking you through long stretches of road and beautiful
Sussex villages.
The RUN COURSE is a large lap of 3km taking in the vilage of Ringmer.
Thinking of Entering -then check this out . . . 
OFFERS:
Get a SPRINT or Supe-SPRINT Triathlon race entry for 40% OFF if you committ to counting the lengths of the Standard event that starts before.
⟨Discount code required is COUNTLAPSRING19only 4 places available.⟩. All offers are limited- on a first come basis, these offers are non refundable.
VENUE:
Ringmer Community College, Lewes Road, Ringmer, E Sussex, BN8 5RB
ENTRY FEES:
Standard Triathlon (pool swim) £49.00, Sprint Triathlon (pool swim) £43.00, GoTri-Supersprint Triathlon £36.00, Duathlon (run/bike/run) £36.00, Youth and Junior Sprint Triathlon £30.00, Standard RELAY Triathlon (2 of 3 persons) £55.00, Sprint RELAY Triathlon (2 or 3 persons) £59.00
The Day Membership is ADDITIONAL to the entry fee
British Triathlon Day Licences £5.00
All competitors must be members of British Triathlon for the duration of the race.
EVENT TIMING:
Manual timing splits are: Start-End of swim-Start of Run- Finish. Race number Bibs must be visible