Southwater Relays (South East Senior Series)
When:
September 6, 2020 @ 8:00 am – 11:00 am
2020-09-06T08:00:00+01:00
2020-09-06T11:00:00+01:00
Where:
Southwater Country Park
Horsham RH13
UK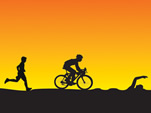 The event is part of South East Senior Series)
Each member of the team swims (500m open water), cycles (11.5 miles) and then runs (2.4 miles) before handing over to the next member of the team. A slightly mad format but great fun for seasoned athletes and newcomers. The event is based in and around Southwater Country Park and is very spectator friendly with lots going on throughout the event!