Sussex Masters Cross Country Champs
When:
January 19, 2019 @ 1:00 pm – 2:00 pm
2019-01-19T13:00:00+00:00
2019-01-19T14:00:00+00:00
Where:
coombs farm
BN15 0RS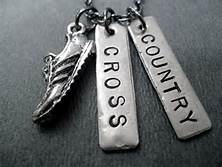 Sussex AA Masters X/C Champs have a new venue this year at Coombes Farm BN15 0RS. 2 lap undulating downland course.
Entries £6 in advance only. Enter online https://entries.opentrack.run/2019/sussex_masters_xc/  Closing date for Entries: 11.59pm on Weds, 16th January, 2019.
Timetable
12.00 Numbers available for collection by team managers.
1.00pm Masters Men – over 50 + over 60 5 miles (8,000m)
1.40 Masters Women – over 35, over 45, over 55 5 miles (8,000m)
2.25 Masters Men – over 40 5 miles (8,000m)
3.20 Cut off time for course marshalling & recording Ages as at date of competition.
Numbers will be issued to team managers on the day.
Eligibility: All athletes must have a Sussex County qualification through Birth or Residence. Residence requires nine months continuous residence in the County prior to the date of the competition. All athletes must be affiliated to England Athletics and their affiliation membership number shown on the entry form.
No athlete will be able for awards unless competing in their club vests. This is the responsibility of the club.