When:
August 16, 2019 @ 7:00 am – 12:00 pm
2019-08-16T07:00:00+01:00
2019-08-16T12:00:00+01:00
Where:
Leander Club
Henley on Thames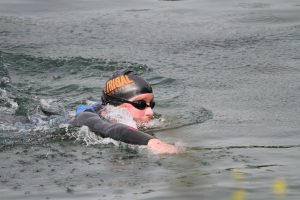 The Thames Marathon, now in its 10th year, is a 14km long-distance challenge swim from Henley-on-Thames to Marlow. It covers a beautiful stretch of the Thames and has become one of open water swimming's most prestigious marathon swims.
The swim is split into 4 sections. Swimmers will be required to exit the water at the 3 locks (Hambledon at 4km, Hurley at 10km and Temple at 11.8km) where food and energy snacks will be available.
Participants have the choice of waves – the first four waves will be for faster swimmers wanting to compete against the clock, with those expecting to finish in 3hrs 30 minutes swimming in the first wave. The remaining waves are for those that don't necessarily want to race, but prefer to enjoy the experience at their own pace.
The manageable chunks make this event do-able for many types of swimmer.