Vienna Marathon 2016 Race Report
Race report by Simone Scott from the Vienna Marathon on Sunday 10th April:
A group of 22 headed out to Vienna this weekend for part deux of Glenn Parisi's 50th birthday celebrations, with 9 taking part in the Vienna City marathon, 12 the half and one on a single-handed quest to double the turnover of the Viennese patisserie industry. Successful missions all round and some additional prefixes to Glenn's usual 'grumpy' moniker of 'popular' and 'super veteran'.
First to cross the line in the marathon was Neil Terry with a PB of 3:40, followed by Sim Scott, Ian Moore (also with a PB), Grumpy Popular Supervet Glenn Parisi, chairman Clive Harvey, Muz Hodge, Leigh Moore, Trev Harvey, and honorary weekend Tuff 1 (HWT1), Sim's Dad Steve Scott (aka Papa Scott), who recovered from a lengthy mid-race 'detour' and accompanying sense of humour failure to finish with a flourish.
In the half Miki Floyd and Andy Strong crossed the line together in 1:38, followed by Dom Amey, Jeremy Meadowcroft (HWT2), Sanae Floyd (HWT3), Tiff Orton, Jon Roper, Becky Hodge, Rachel Brunning, Ellie Williams, Claire Bridges and Kirsty Keith whose race highlight was a starting pen encounter with 'Italy's number 1 Mr Bean impersonator'.
Special mentions for Miki (calf strain) who Ellie (foot stress fracture) who were touch and go to make the start line.
Two PBs were proof that Marchy and Wardy's Wednesday night track sessions are producing the goods, with regulars Neil Terry (2 minutes off his previous best) and Dom Amey (a stonking 6 minutes) not only clocking rapid times but also finishing comfortably.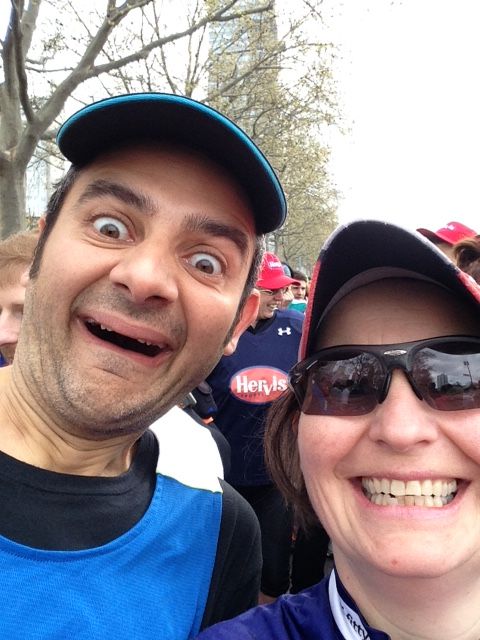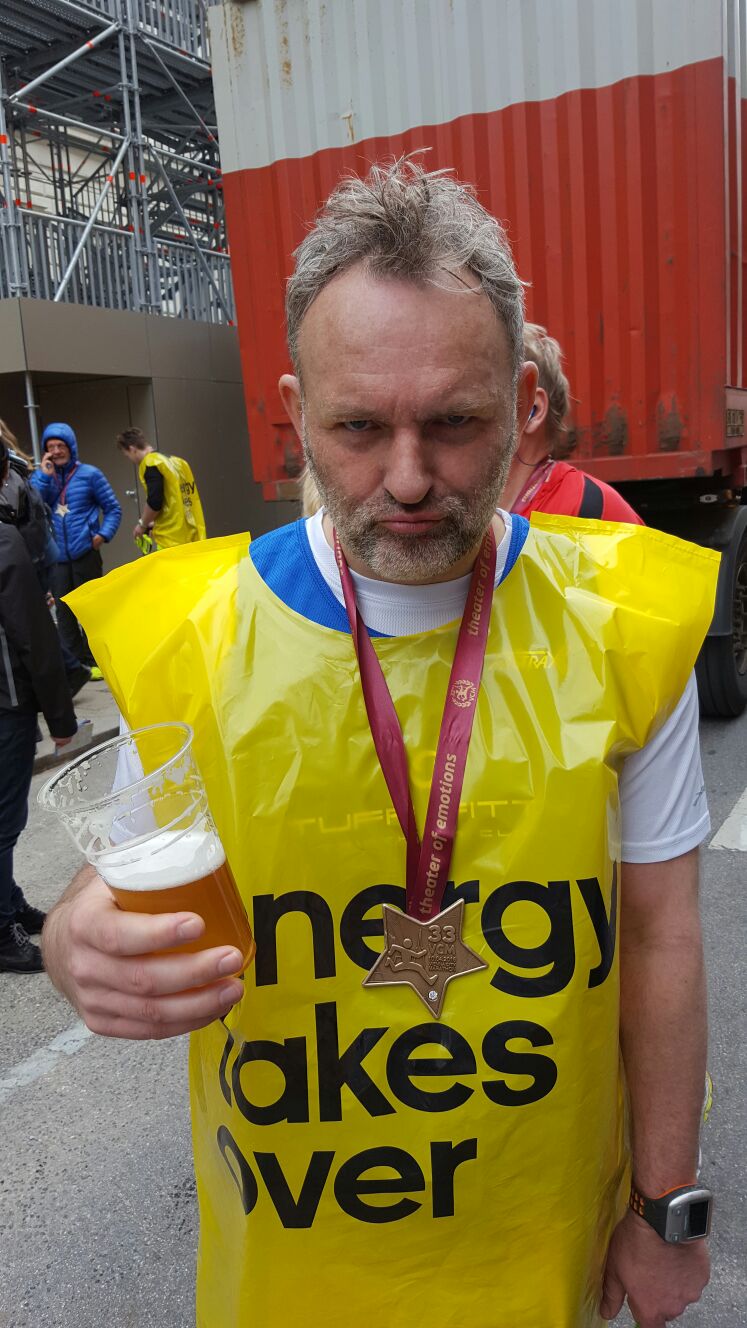 Despite missing out on the race to recover from a broken foot, Maynard Floyd still managed to clock up a 4.2 mile Strava segment on a tour of the run course's strudel houses. He reports 'going through hell' and almost hitting the wall but pushed through to a strong finish with a chocolate torte. What a hero.
Continuing his Eddie Izzard quest, Glenn will be running Brighton Marathon next weekend and Sussex Trail Event's Arun River marathon next month. The extent of the Izzard-ness is yet to be confirmed, though we're expecting a scarlet manicure, diva strops and serious cramping issues as a minimum.
A great weekend – well done to all and Happy Birthday Glenn.