Weekend Round Up 11th/12th February
Danny & Jay running around the Cornish Coast
Those race directors at Sussex Trail Events have been at it again. Practising what they preach in staging long distance run events  these three Tuffs keep searching out ever tougher races to do.  Following Chris Ette's recent Montane Spine race,   Jay McCardle and Danny Cunnett travelled down to Cornwall for the Arc of Attrition.  Starting on the Friday this is billed as a Winter 100 mile coastpath ultra marathon.  Many will be familiar with the extremely rugged nature of the windswept Cornish Coast, which is summed up in the race blurb as the 'toughest footrace in the SouthWest'.  The Arc in the title is the reference to the route taking in an arc around the entire south west foot of Cornwall.  The race had a strict 36 hour cut-off and the requirement to have raced through the night and run at least 100km previously were pre-requisites to even get on the start line.
It was reported that 'Attrition' was completely apt for this race the landscape and route are Brutal with hardly any running sections more bouldering and climbing.  One other competitor summed the course up as 'as in the dark, in below zero temperatures, in gale force winds, in the rain, over un-runnable terrain, up and down sides of cliffs that will break your leg if you fall, in some areas so remote that they will need to helicopter you out '.  However this did mean all competitors had to carry their own kit, survival bag and GPS tracking device. There was also the small matter of 4,000m of climbing
Danny had a superb result finishing in 30 hours and 9 minutes. Unfortunately Jay decided to pull out when he became injured. However his was still an impressive achievement running through Friday and into the dead of night on Saturday where he reached Lands End, having run for almost 15 hours.   Total respect to both from us all.
SUSSEX CROSS COUNTRY LEAGUE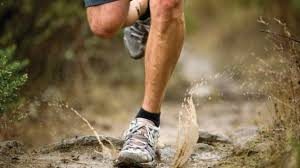 RACE 4 – HICKSTEAD
The Sussex Cross Country League is a bit like Marmite. Some absolutely love Cross Country and others loathe it.  Keen to offer the widest possible choice to our members, teams were entered and the 2016/17 season has just concluded. Once again Tuff Fitty featured as the county's only Triathlon Club who maintained a presence in the league table all year.    For the ladies, congratulations to Susan Douglas who was present at three out of the four fixtures enabling scores to be achieved and show our club in the final league.  Catharine Western and Wendy Frost both raced at two venues.
For the gents, Joe Pascoe raced at 3 out of the 4 and was our best placed Tuff in the table. He was joined by Tom Gray, Pete Littleboy and Phil Baker who also completed 3 out of the 4. Simon Thistlethwaite, &  Matt Whittaker raced at 2  with Ollie McDonald, one venue. Clive Harvey as Team Manager was at three fixtures with Tuff City.  Some of our strongest exponents about Cross Country did not show, but despite this the strong performances did mean Tuff Fitty finished the season fourth in their league.
Tom Gray reports in from the final race: "Having had fairly soggy weather the preceding week, the course was changed by the organisers to a 1km loop, 5 each for the ladies and men. With our races last in the order, the course was nicely churned up, and was as much a race of tactics as it was physical! I arrived just in time to see Susan Douglas finishing strongly in the ladies race, before preparing for mine. Joe Pascoe had also turned up, and claimed "he wasn't feeling it", which meant I had the pleasure of leading him for the first half of the first lap, albeit with him calmly chatting to me while I struggled to keep the pace up. I think Joe got tired of the one way conversation not long after and went off at his own pace, before finishing very impressively around the 19 minute mark for the 5km circuit. I was tempted to finish one lap early with the top runners who had lapped me, but my conscience got the better of me and I finished (having not been lapped by Joe at least!) a few minutes after later. Overall, some fast and furious racing in the mud with fellow Tuffs, exactly what I enjoy about cross country!"
PARK RUN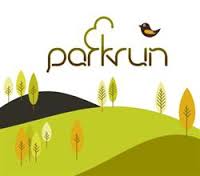 Most of the running action at the weekend occurred in the Worthing Half Marathon. With a superb 27 Tuff's running that justified it's own, earlier, published race report. However this still left time for action at Worthing Park Run.    Miki Floyd did well coming home as second female overall in the cold conditions. Keeping under the radar as he was racing the next day at the Half Marathon, James Oram kept his participation quiet (but would go on to achieve a PB there). Clocking up his 12th Park Run was Tim Kenny who completed the Tuff Trio.
Where have you raced? Don't forget to submit an update to either Clive Harvey or Tom Gray