Weekend Round Up 8th 9th April
Whilst the largest group of Tuff's were over in Brighton for the Marathon, which justifies its own race report,  there were still plenty out in the unseasonally good weather training, plus the following Tuffs racing;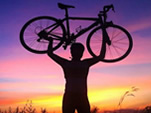 FUL-ON DUATHLON
Ollie McDonald reports in from Dunsfold Aerodrome:-
A fast, flat duathlon at the Top Gear test track – I couldn't resist! A (slightly short) 6km run – 24km bike – 6km run with the run being a 2 lap circuit in the middle and the bike a 5 lap circuit around the outside with closed roads. This was part of the London League series and I may have underestimated the class of athlete! Setting off at 10:30 in 2 waves there were around 150 competitors in total. The first run set off at a blistering pace, and didn't slow down. I ran my first 5k in 19.10 putting me firmly in about 40th spot. Onto the bike and I made up quite a few places on the 5 laps but lost a few again on the 2nd run when I was absolutely spent. The heat took its toll but I have a great tan line where my watch was!
The standard was absolutely brilliant with the top guys running 6k in around 19 minutes. This prompted me to look up the winner, Tom Higgins. Turns out he competed in a little ITU Grand Final in 2013!
Cracking event anyway and well organised. A great race to start the season.
Ollie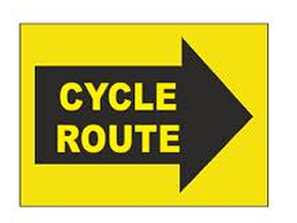 NEW FOREST SPRING SPORTIVE 
Leanne Levitt travelled down to the New Forest for Saturday's edition of the Spring Sportive, She rode the Short Course which comprised 29 miles and 784 ft climbing.  The course started at Ringwood and then headed down into the New Forest through Sway, Beaulieu and Lepe before heading up to Lyndhurst. Finally approaching the finish, the events major climb of the day, just outside Nomansland before rolling home to collect the medal and T-Shirt. Leanne completed in 2 hours 13 minutes.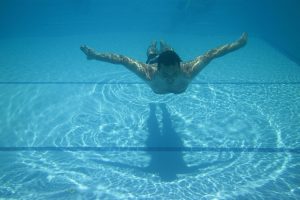 SWIMATHON
Several Tuff's out trying to keep count as they swam large numbers of laps at what has become the worlds biggest annual fundraising swim. 2017 celebrated the 30th year of Swimathon, this year raising money for Marie Curie over a choice of 3 distances :- 1.5k, 2.5k or 5k
Pete Littleboy selected Steyning Pool, although this was probably not a great idea in planning to stay hydrated for Sundays marathon.
My swimathon was an individual 5k swim at Steyning leisure centre the home of the Steyning Tri on Friday evening from 7pm. However I only just made it after first visiting the Brighton marathon village in readiness for Sunday's event and having just made it in time, found I was the only one that evening doing the 5k charity event. So with only the lane counter and a lifeguard for company I finished the swim in 1h 47 min; said goodbye to the night staff & I was ready for Sunday. There it was a hot day and so very busy, however that made the atmosphere and event, however having to take part in this event I was under the pseudonym 'James Brock' & so I found myself in the pink pen and as a result didn't set off till 10am but this turned out to be a great tactic as my chip time was 3h26
Pete 
Over at our home pool, Littlehampton, Claire Moyle also swam the 5k.  She felt very accomplished with her time of 2:13, and she was grateful to our very own Graham Liddell who was her lane counter (well he is an accountant)
Also at Littlehampton Anthony Towers  & Kev Pearson took part. It must be something about being a Tuff that all Tuffs swam the 5k. It is excellent to see Kev's name featuring on events after a very poor year through injury yet he has kept going delivering his brilliant style of coaching throughout, so great to see him on the comeback trail. Anthony reported:-
"I managed to keep count, which I felt was quite an achievement itself. I stopped when I'd reached 200 lengths by my reckoning and the lane counter agreed, so I was very relieved he didn't say sorry you still have two or more lengths to go. It was a long way. My arms were getting really tired and heavy by the last 500 metres."  A very well organised event.
Anthony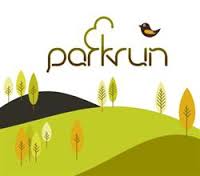 PARK RUN 
Just one Tuff runner at Worthing this weekend, Cathy Connor clocked up her 36th Park Run keeping a Tuff presence going at this venue – well done Cathy.
SPLASHPOINT 5k WEDNESDAY 19TH APRIL
Don't forget that our weekly track session next Wednesday has been suspended for one week only. The reason is that Tuff Fitty are descending en masse to take part in the Splashpoint 5k. Pre-entries are now closed and we have 15 Tuffs already entered. However you can still enter on the day at £5. Everyone runs individually but two team sheets have been raised. One for Tuff Fitty Ladies and one for Gents. It is simply the first four home from each whose times go towards the team score. Tuff Fitty have a great record in this event and we would love to see you there for a fun social (with a 5k run) evening. If you are entering on the day it is absolutely critical that you tell race registration that your name is to be added onto the respective Tuff Fitty entry sheet.  We are hopeful that our numbers could double on the day.  The details you need are: race HQ and start, Worthing Rowing Club, Splashpoint. BN11 3PN. Race start is 7:30pm.  Club Chairman will have the pre-registered numbers, those entering on the day can sign up in the clubhouse. If you are cantering off for a warm up, please return at 7:20pm for our traditional group pose on the seawall to psyche out the opposition.  There is a plan for some to go and eat afterwards but this is optional. If you are unable to run, but are still able to ride over or come to cheer, it would be great to see you.  If you have to park a distance away, we will try and get a car there early near the start which we can use as a bag drop whilst running.
Keep reporting in from where you have raced.    clive.harvey@tinyworld.co.uk