Weekend Round Up 7th 8th October
Yet another bumper week of action from Tuffs home and abroad from Park Runs to Marathons; read on:-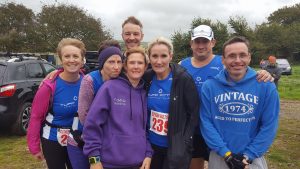 COOMBES  X-DUATHLON  & 10k TRAIL RUN  
A great last minute surge ensured a strong Tuff turnout for this event, Phil has written in with his thoughts on the 10k trail run and Tim McGrath on the Duathlon.  Congratulations to Tim McGrath, Bec Day & Karen McGrath who all undertook the X Duathlon, all three in strong finishing positions.   In the Trail run, Tuffs on parade were Simon  Thistlethwaite & Phil Baker accompanied by  Sharon Tidmarsh,  Maynard Floyd & Rachel Brunning.  Stew Smith's daughter Abi only completed her first competitive race at the LA 10k a month ago but she was back for more with Stew as they raced the hilly course here together – Tuffs comprised 16% of the run field , plus Jay McCardle was also on hand as a marshal
Great trail (more like extreme cross-country) race organised by our very own Jason Rae at Southern Multisports. Held on a slightly shortened version of the Downland Devil 9m race, my GPS had the course at 7.35miles. First mile is straight up hill and into the red I went and feeling like I was running like a dog. Funny that, because included in the race was a Cannicross category, which is basically people running with a pair of huge dogs, dragging them around the course like huskies pulling a sledge. So not fair!!  Whilst I didn't feel like I was making good progress, a glance over my shoulder told me I was quite far up the field, so I counted the number of people ahead of me, 10. First checkpoint saw one duathlete turn for the return leg to transition and me directed right. Only problem was, everyone else was sent straight on.  ???? the marshal seemed a little confused with who was turning and who wasn't, so an about turn back to the checkpoint to see two guys had now overtaken me. Two more duathletes who hadn't turned at the correct point now ran back past me and in all the confusion, I lost track of my position. The tracks were wet but firm under foot and the course was ridiculously hilly (in a good way). One hill was so steep, it was quicker for me and the guy ahead of me to power walk it. I was marching quicker than him and trying to reel him in when Whippet Man shot past us. He was probably 4 stone lighter than us (again not fair on this course!) and left us for dust (mud). We soon got running again and chased him down. After so many hills, we found the three of us running through a valley, slightly downhill and we were steaming along. Overtook them both and started my surge for home. A check of my gps and still over 2 miles to go, but with the hills done, kept pushing on, I was going well. Caught up a Cannicross runner and her two not so hidden motors and passed them. Came to an uphill drag and a marshal saying "right, then right again". Thanked him, then wished I hadn't. Second right was straight up another long hill with long grass and a narrow track. This was tough going and went on forever and was convinced Whippet Man was going to catch me. No way you could look over your shoulder as the footing was too rough. After running scared, reached the top and then a left turn to run for home and saw Simon Thistlewaite about 200 metres ahead of me and no sign of Whippet Man. Fast downhill run for home was a welcome last section, but Simon held strong to the line and showed me a not so clean pair of heels by 38 seconds. That was one tough course, but thoroughly enjoyed it. Made even better when Simon said we'd come 2nd and 3rd. PODIUM!!!  PODIUM!!!  Results confirmed the first guy in overall was a Cannicross runner with double outside assistance, so 2nd and 3rd indeed. Totally unexpected (and probably never to be repeated). 5 minutes later we were tucking into the free burger for all competitors and a great burger it was. A really good race and can highly recommend Jason's races. Really friendly atmosphere and everyone having fun. Will be back for more.
Phil
Coombes farm MTB duathlon was a very good little event , with a challenging route across both of the runs and which  wasn't helped by a particularly strong head wind on the main bike climb which had to be completed twice. A total mudflat all round but very enjoyable I would recommend it for anyone looking for a different type of event and with a lovely burger at the end;  you can't go wrong .  The distances were 6.5k, 13.k followed by another 6.5k.
Not only was it enjoyable but very successful. I was pleased with my 5th position overall but what about our Tuff ladies. Bec Day was first lady home and Karen McGrath second lady; excellent .
Tim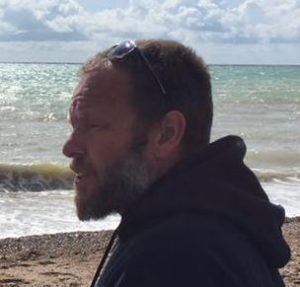 HILLINGDON MARATHON 
Jay McCardle reports in following his latest marathon
It was a very last minute decision to do this as I was supposed to the Brutal triathlon a few weeks ago  but due to a accident at our sea swim ( had a X-ray last week and I have fractured my finger) which meant I couldn't use the left brake on the bike; something needed on a wet and hilly Welsh bike course.
Anyway I found this marathon on the 100 marathon club website it was a a 3 day event with a race on Monday through to Wednesday. Work commitments meant I could I do the Tuesday so I entered.
The marathon is held on a cycle track in Hillingdon just outside Hayes  and is a 13 lap out and back being a weekday event it was only 50 runners which meant I got on the podium, 3rd place and a time of 3.44.
The medal was in the shape of a record as the area used to be famous for producing record vinyl..!!!
Marathon 53 chalked up and Amsterdam next weekend.
Jay
CAPTAIN'S MYSTERY TOUR
With the aim of one last bike ride before the weather turns and baby number 2 arrives or marathon training begins, I planned a top secret route through the Sussex country side. With Jon, CPL and Andy  (I'verodemysinglespeed to Scotland) we left Shoreham aware that there was a fair bit of climbing.  As the ride progressed I let on that we were in for about 80miles (give or take) with over 1300m of climb (I think the m stands for miles,  not sure). We peddled up through Wineham, Handcross and Balcombe before heading over the reservoir hills into Ardingly. We then went down Cob lane the wrong way, narrowly missed a tractor and Jon raced a horse. Up to Which Cross where CPL suggested a garden centre coffee and cake and then up The Wall where we tried to keep the cake inside us.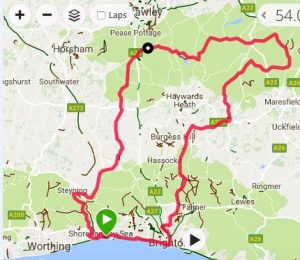 the route
Then we looped back to Danehill and up the Beacon. Andy was still alive and pedalling (somehow) – although he had decided to do some off season brick training by running some of the hills. CPL managed to leave all of us behind on the hills, somehow keeping the cadence and speed the whole way up the climbs and Jon never moaned once. After the beacon we headed into Brighton, across the lock gates and back into Shoreham for coffee, sausage baps and cake (thanks Mrs Pascoe). Andy then put us all to shame by cycling home. Great ride, fantastic weather and the company wasn't to bad either.
Joe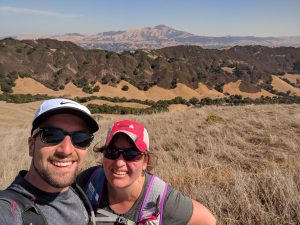 ROCKY RIDGE CALIFORNIA
Another great international race report from Strongie & Kirsty
Nestled in the Las Trampass Wilderness is the Rock Ridge Trail Half Marathon. This event is the culmination of the Brazen Racing Ultra Half Marathon series and is their hardest event on the calendar. While open to all it serves as the championship decider for the locals and more serious runners. 
Myself and Kirsty had travelled across to the race from San Francisco, catching a lift from one of the runners who kindly offered to pick us up from our hotel. This half marathon takes in just shy of 4000ft (yes it is that many zero's) of ascent over 14 miles of trails. The first two miles were all straight uphill but on a more manageable incline. The path snacked up the first mountain trail quickly breaking through the early morning fog and clouds.  
Miles three to six were rolling and fairly quick to navigate, we needed to achieve 24 min/mile pace to hit the 9.3mile cut off time and be allowed to complete the course (yes those paces are right). By mile six we were an hour ahead of time and feeling quite satisfied the hype about this event was the usual event organiser bluster, after all, every ironman has a hill called the beast for example and they are always manageable. 
Mile seven, however, the Rocky Ridge started to bite back and hard. The next few miles were straight up at what felt like a near verticle incline. Reduced to walking 95% of the trail at this point our time buffer was disappearing fast. As we summited the tree line opened up and we were treated to a breathtaking view of the valley and park below. We were both blown away and had to stop for a minute to take it all in. The next section ran along the ridge before heading down a series of switchbacks and finishing at mile 9.3 and the cut off aid station. We had made it with just over 20 minutes to spare. 
Piling in the jelly sweets, coke and oranges it immediately became clear that our standard nutrition for a half was not enough given the unique demands of this event. We both immediately perked up and managed to pick up some good pace on the final ascent back up the mountain and onto the Rock Ridge trail itself. Finally, on top of the ridge, we managed to get a good running pace going with a few stops to admire the amazing 360 degrees views of the mountains, valleys below and the San Francisco skyline in the far distance. It was roasting hot now and we had been in the exposed heat for many hours. The yellow and green park while beautiful was quite harsh and contrasting at the same time. 
We reached the last aid station and begun our two-mile descent to the finish line, taking care on the very steep downhills on tired legs. We managed to catch a couple of other runners and then finally, we heard the music playing and the finish line beckoned. We ran in together, union jack aloft and picked up our hard earned medals and ice cream sandwiches. 
A very challenging and beautiful run and a day we will never forget. While we intended on enjoying the scenery and not racing this seriously (although we did put in plenty of training) this was easily as hard if not harder than an Ironman and my legs have been equal to Ironman in soreness in the days following. 
It was great to run together and this will be a lasting memory for our holiday that won't be forgotten in a hurry.
Strongie & Kirsty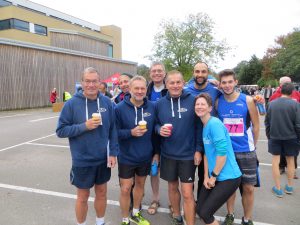 CHICHESTER HALF MARATHON
Chichester Half Marathon has attracted Tuff entrants every year since it was re-instated and this year was no exception. 8 intrepid Tuffs took part cheered on by Catharine Western who took the photos as well as  dog sitting Max. A special shout to Rachel Brunning who faced the tough 13.1 miles straight after yesterdays Coombes Trail run – impressive.
Over 900 runners took part in the Half Marathon and there was also a relay event and a 10 mile route.  The half included ​a ​mixture ​of ​road, ​cross ​country ​and ​cycle ​path ​terrain. Starting at ​Chichester College, ​the route went past the ​Cathedral ​and ​the city ​walls, before heading ​up ​to ​the ​pinnacle ​of ​the ​South ​Downs –  the Trundle this stands at a height of 675 feet, so the course is basically 6.5 miles up and  then ​winding ​back ​down ​to Chichester via the Centurion ​Way.  A medal, and a stocked goody bag were waiting as all eight Tuffs took on the Half distance.   Stuart Harvey was first Tuff home followed by Tom Gray and Graham Liddell. Great work from Glenn Parisi, Clive Harvey, Muz Hodge, Trevor Harvey & Rachel Brunning with the added bonus that all revenue was for the charity Children on the Edge.  Good performances over a tough uneven, hilly course.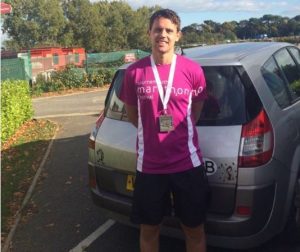 BOURNEMOUTH MARATHON 
James Oram has been smashing all his personal best times over the past four weeks undertaking an Ultra, 2 half's and a marathon consecutively; impressive, here is his latest report, we understand a rest is now on the cards:-
The Bournemouth Marathon is 'Running as it should be'. Beautiful coastal views, and a chilled atmosphere. Today I just decided to ignore the watch, listen to the body and run. I felt relaxed for the first 20 managing to average just over 8 min miles taking in the views. However, the last 6 were a struggle. My quads started to cramp up but I battled through, kept waddling and kept it under 9 min miles. I crossed the line in 3:40:13 a happy boy as I was 24 mins quicker than Brighton. After driving down the M27 I spotted a KFC and decided to indulge in a monster meal – it made it all worth. Happy running All.
James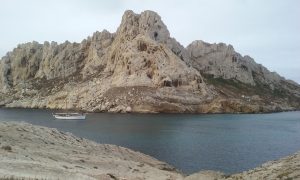 ODYSESSE MASSALIA 4.5k SWIM -LES GOUDES,MARSEILLE
My last swim adventure of the Summer took me to Marseille for a 4.5k swim around the island of Maire. Organised by an environmental group Team Malmousque.
My first fear was that I'd have to wear a wetsuit as the race was being run under FINA rules which stipulate if the temperature is less than 18C then a wetsuit must be worn!
The morning of the swim it was overcast and windy.  I checked in to registration and fortunately regulation had gone out the window and although I was warned it might be a bit cold with the wind, it was up to me if I wanted to swim skins. Phew.
The race comprised of three categories: Monofin: as the name suggests one giant mermaid like fin and the participant (I can't call them swimmers) would wear a mask and snorkel. Bi-Fin: Flippers, really long flippers and some would also have snorkels. Without Fins: That's normal swimming to you and me.
With everyone changed we had the first briefing, not that I understood, but a nice South African chap told me the start was being delayed due to the rough sea on the far side of the island.
45 minutes later we were finally off. Still quite rough I headed out towards the island…ooh fishes, lots of fishes and little fluorescent thingys. Unfortunately, whilst enjoying the "Finding Nemo" experience I went a bit off course, I should have studied the map better and noted the course went between the big rock and the island and not round.
Anyway, back on track with a trusty kayaker who was to stay with me for the rest of the race. The island is stark and rocky with lots of crevices and caves, so I didn't want to get too close and get sucked in or smashed against the rocks. The conditions were still pretty rough and sighting any fellow swimmers sporadic to say the least, but my kayaker lead the way through some rocks and left into the calm water between the island and main land. Finally, a chance to swim with a degree of style and admire the scenery. The weather was also starting to improve and it was almost sunny.
Before too long I was out of the sheltered water and back into the choppy seas, but with the finish in sight. Suddenly I felt a sharp sting on my leg…Jellyfish, well I presume it was as I didn't see anything. No worse than a nettle sting I suppose and I carried on to the finish.
Afterwards there was a veggie lunch and the top three from each category were presented with medals and going along with the environmental theme they were make out of biscuit.
Susan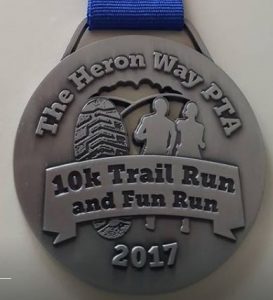 HERON WAY 10k TRAIL RUN 
There was a 10k trail run around St Leonard's Forest in Horsham. Perhaps it was the lure of receiving a medal, race memento, cup of tea/coffee and a piece of homemade cake, or perhaps it was that this was a local event for Ian & Leigh Moore.  Whilst used to longer distance races, two good performances with Ian first out the two across the line in 51 minutes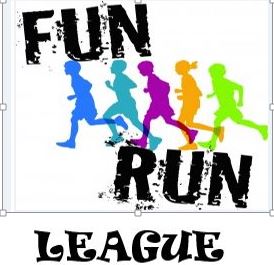 Sunday saw the Hickstead Gallop as the latest race in the West Sussex Fun Run League. A pair of Tuffs were running here, Neil Rabone in 39:19 and Tony Pearce wearing their running club vests. The run was an 8k off road route around the All England Jumping Course.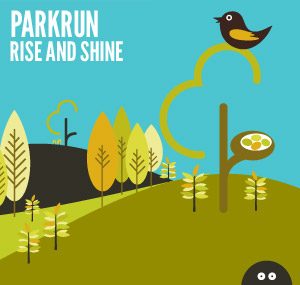 PARK RUN 
Just two Tuff's out at Worthing Park Run this week. Ollie McDonald did well in 20:11 followed by Antony Oliver in 22:48. Ian Moore  ventured out to help at Horsham