Weekend Round Up 16th 17th December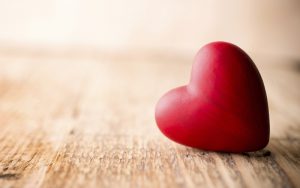 We start this round up with further excellent news. Joe & Tania Pascoe are now proud parents of Felicity, born on 11th December weighing in at 9lb 8 oz.  A sister for Eryn, we wish Felicity every health and happiness. Congratulations.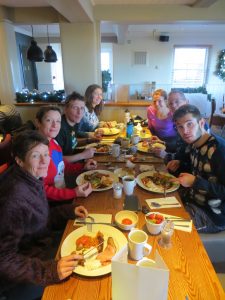 TUFF FITTY BREAKFAST RUN 
Usually Saturday morning runners stop for coffee after their run. To have breakfast every week would not be ideal as Tuffs are finely honed athletes!…… but prior to Christmas it has become a tradition for almost 15 years to have a Breakfast run – a full English after the run.  Thanks to Trevor Harvey for organising, there were two run groups.  It was bitterly cold first thing but one group met up earlier at 6:45 am to get a decent run in before breakfast. Another group met at 7:30m for a 5 miles run to perfectly balance exercise and carb loading.  Some of the 5 milers are pictured above along with four-legged companions, Zach Ezra & Max.  Others didn't worry about the exercise bit choosing instead to arrive for Brekkie.  Eat as much as you like, the carpet was well worn with hungry Tuffs going up for the fruit, cereal, fruit juice, coffee, croissants, cake and more coffee. Oh then the full English arrived – another fun morning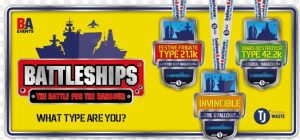 PORTSMOUTH COASTAL WATERSIDE MARATHON
Competitors had a choice of three distances to run,  The Festive Frigate Type 21k (half marathon) The Xmas Destroyer type 42.2k (Marathon) and The Invincible 50k Challenge – (Ultra).  No Tuff takers for the half, but three club members took part in the Marathon.  The route took competitors from South Parade Pier to the end of the Hayling Billy Line and return.  The route around the coast is billed as  a unique multi terrain marathon with some fantastic views across Langstone Harbour.  There were some good Tuff times from Dana Robertson, crossing in 4:23:24, followed by Linda Wright (4:33:14) and that man Jay McCardle, clocking up another marathon in 5:41.  There was a fourth club member out, Jason Rae who entered the longer 50k challenge, and he takes up the story.
Another weekend and another long run,
At the start of the year I set a goal of running 12 marathons/ultras. I dropped off my target in the summer but since October I have got myself back on track with a few additional late entries. This weekend started on Saturday at parkrun. I've been trying to get my dog Dave running but he would rather just sniff around and has developed some great stalling tactics including extra pooing and just digging his heels in or laying down. This means we are soon at the back of the field and I have to find somewhere to tie him up (usually a fence next to a marshal) he managed 500m this time – 2k last time and about 200 metres the time before. Maybe he fancies his chances as a sprinter !!! When I did get going I was conscious of not wanting to run too quickly and destroy my legs for the Sunday. A young boy was at the back crying because his mum couldn't keep up and he wanted to run faster so I explained I used to be on the core team and would run with him if he wanted. Its amazing how quickly the tears dry up. We got round the 5k in 32 mins, collecting Dave for the last 300m, not bad for a 9 year old and we had both lost a minute or 2 on the first lap.
Sunday morning arrived and I gathered up my stuff for the Portsmouth 50k challenge, this shouldn't be the most difficult of races but it always hurts, maybe because its 25k out then 25k back the way you came. Halfway up the A27 to Portsmouth I realised I had left my phone indoors then when I got to the pyramids I went to check the time and had left my watch at home as well. I decided to wear trail shoes because parts had been really muddy last time but the whole course was tarmac or hard packed gravel. It was also very cold so hard to drink water or eat the semi frozen jelly babies and energy blocks. Trying to regulate a pace without a watch is tricky. I made it to 13.1 miles in 2 hours, the turn point at the back of Hayling golf course in about 2.25 then back on the Hayling Billy Line 18 miles in 2.50. The impact through the hard soles was really getting noticeable now and by the time I reached 24 miles it began to rain also. People were running in just t shirts and must have been frozen, luckily I had a waterproof coat on which really did its job well. I managed a combination of walking and jogging, stopping at the well stocked feed tables for a drink of water and a few salty crisps and some encouragement from the amazing marshals. The last 2 miles along the prom are really hard, nothing like the last 2 of the Great South – tired legs , rain and cold make sure of that, but Portsmouth Triathlon Club meet at a café half way along, and were there cheering the runners home which always gives a boost, as does a bit of abuse from Jay Mccardle in the last 200m, who had run the marathon.
I got to the finish line and checked the times online to find I was 20 mins faster than my 2015 time which was just as well because my parking ticket was 15 mins from expiring which would have made it an expensive day out.
One more to go to make the 12 for the year and it will be the 45 mile Winter X on Dec 28th
Have a great Christmas Everyone  Jason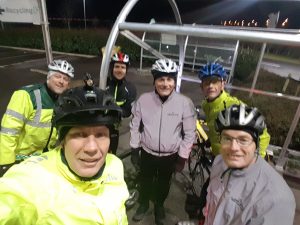 TUFF FITTY NIGHT RIDE
A Pre-Christmas night cycle was organised by Clive Patterson-Lett. Some people were unsure about the weather as it had been freezing during the week with people dropping out during the day. However Friday, whilst a little damp, was surprisingly mild and six nutters, intrepid Tuff's, arrived at the meet point at Asda in Ferring, Clive Harvey Clive Patterson-Lett, Dave Priest, Jon Roper, Paul Martin & Trevor Harvey .   The course was designed to minimise the main roads as riders headed down to the coast, across Littlehampton swing bridge and up to Ford, Walberton and Fontwell. From there the twisting roads through Madehurst to Whiteways Lodge and down to Arundel. There was a further detour around Blakehurst. Dave advised "A positive of  being mildly less quicker on the ascents , was that I was able to hear the many toots of Owls , never seen , but heard!  I am ordering a wheel spoke light similar to Jon's. " Then a short sprint along the A27 to the World's End pub.  As it was, a "sextet" was a nice number for a Tuff peleton and everyone rode around together and with multiple lights, and fluorescent gear all round, there was a definite festive feel. Dave stated "A memorable evening, the image on descending the A29 following Trevor and Clive wearing TF hi viz jackets will stay with me for along time." CPL was more succinct stating "Only bright thing about Jon Roper=his new front light!!!!"  The Tuff Hi Viz jackets are silver but become instantly reflective when light is shined on them, available on the Tuff website under 'members'  Leisure/training kit.
After a good evenings work it was into the World's End for a well deserved drink. CPL spotted Dave taking out his tenner and asking what he could get for that "Dave Priest: pint & whiskey chaser = Legend!!!"   Trev, Clive & Jon had driven to the Pub and then cycled to the start from there. Paul however had ridden straight to Asda, so his journey home took slightly longer but we'll let Paul explain! " A very enjoyable ride, with good company and much more interesting in the dark.  The ride home after the pub was eventful too. Went through the A27 underpass opposite the pub to join the road heading to Angmering. Stopped at the road to wait for the traffic but my feet refused to come out of the clips, so I gently toppled sideways coming to a standstill upside down on my back like a stranded turtle, fully clipped in and still holding the bars. I would have got up quicker if i wasn't laughing at myself so much.  Note to self: to avoid further embarrassment, loosen clip tension on pedals asap!   Looking forward to the next one." Trev concluded it was a very cool (in both contexts), Yule cycle – well organised CPL"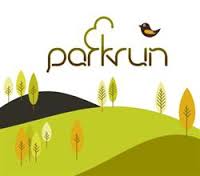 PARK RUN 
With last week's round up taken over by our Tuff Festive Frolic, we have two weeks of Park Run to recognise,  firstly 9th December :-
Tuffs out at two Park Runs :- Trevor Harvey clocked up another Maidenhead Park Run. At Worthing Park Run, James Oram was first Tuff home maintaining his superb 2017 form in 20:01.  James Togneri continues his comeback crossing in 22:11 & Amanda de Ridder in 24:11
16th December. As mentioned above there was a Tuff presence at Bognor Park Run with Jason Rae being (assisted!) around the course by his dog Dave. Further up the country at Rushmere Park Run Graham Liddell not only ran but managed to include a large number of the runners in his selfie.  At Worthing Park Run Danny Cunnett was first Tuff home in 20:24, and close behind James Oram in 20:45. James Togneri also returned for consecutive weeks  crossing in 22:35.  It was also good to see Antony Oliver back on the circuit (23:51) getting his priorities right! so soon after birth of his son Edward.   Good work from them all.