Weekend Round Up 2nd 3rd December
Before we list the races Tuffs have been involved with we start with fantastic news regarding three of our members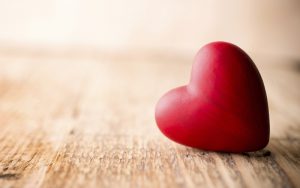 ONE WEDDING & A BABY 
Congratulations to Tuffs Cathy Connor & Antony Oliver who are celebrating the arrival of a baby boy on December 5th.  Both mum and baby are doing well despite a 3 day labour. Congratulations from us all to Cathy & Antony on their 9lb 8oz bundle of joy
On Saturday Ollie McDonald married Michaela Wheatley. They are now on honeymoon in the US and from everyone at Tuff Fitty we wish Mr & Mrs McDonald every happiness for the future.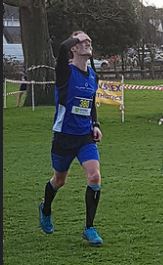 SUSSEX CROSS COUNTRY LEAGUE 3- LANCING
Thanks to Catharine Western for reporting in from her cheer-leading, photography and flapjack making role at Lancing; Our best points score this season as she reports:-
The latest race in the Brooks Sussex x-country league took place at Lancing, infamous for it's seemingly never ending hill! Unfortunately we didn't have any ladies racing, but a strong male contingent showed up in the form of Tom Goddard, Tom Gray, Phil Baker, Paul Martin & Matt Whittaker. For the last few years Matt has traditionally shown up to Lancing a 'little' worse for wear after pre-xmas work drinks…however, this year it was Tom Goddard's turn after things got a bit wild at a Newton Faulkner gig the previous night. He also admitted to not having run since his epic Breca SwimRun, which took place…in August!
After some 'manly' deliberations about outfit choices for the race, Tom G(ray) disturbing everyone by turning his shorts into 'short shorts', and a lot of admiration over Tom G(oddard)'s rather fetching lacy compression socks, the boys headed over to the start line. Then they were off for two laps of the sports field before tackling the aforementioned hill…twice! Some strong running from all involved and some close results. Tom Goddard was our first Tuff home and he even managed not to "vom in a bush" as previously feared. Hot on his heels was Matt who pushed him the whole way. Next Paul and Phil came home in quick succession, closely followed by Tom Gray. A great team effort, rewarded with flapjacks back at Tuff City – we were informed by a passing spectator that our snazzy new marquee would definitely win 'best tent' award. A win's a win…
Well done to all who took part and hopefully see some more of you at the last race in the league at Stanmer Park in Brighton on the 10th February…
Catharine
MOUTH TO MOUTH MARATHON 
Organised by our Trio of Tuffs who are collectively Sussex Trail Events, Chris Ette, Danny Cunnett & Jay McCardle, their Mouth 2 Mouth Marathon was always going to be another good race and so it proved.  James Oram (pictured in full flight above) provides the details.
"The Mouth to Mouth Marathon starts at Shoreham and follows the river Adur up to the South Downs way bridge then follows the SDW path to Amberley where runners pick up the river Arun to Littlehampton Marina. With 1696ft ascent and over 27 miles, it's certainly not for those who dislike a challenge. It was my first trail marathon wearing a camelbak and my first point to point marathon so I was a little nervous. On the day the weather was overcast but relatively mild so not bad conditions for running. After climbing up to Chanctonbury I was looking forward to the amazing panoramic view but the mist had descended and I could not see any more than 100 metres in front of me – in fact at one point I was using a runner's fluorescent jacket as guidance for the course ahead! The mist started to thin but after Amberley there were some really challenging mud/chalk combo hills which had me sliding all over the place- one fellow runner called it the mud escalator of doom which was apt. Once I had negotiated Kithurst and could see the Arun river psychologically it felt good that the hilly stuff was out of the way. After a swift half (coca cola) at the Black Rabbit I was on the home straight – albeit a windy one. It was a relief to see Littlehampton Marina and to be greeted with a medal and a free bowl of soup. A great race by Sussex Trail Events with excellent aid stations and support. A completely chilled atmosphere and it was great to escape the world for a few hours.
James
James modestly omits his time which was 4:07:21 but there was further good Tuff attendance with great work from Becky Lintott-Clarke in 4:43:04, Linda Wright (4:58:54), running together, Barry McElearney & Paul Atkinson 5:22:41 & 5:22:45 respectively  & Jason Rae who ran (5:26:38) after helping at the registration desk.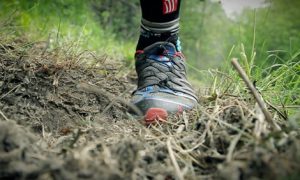 DOWNLAND DEVIL 9
Having seen runners climb up Steepdown Hill Lancing at the Cross Country on the Saturday, Sunday took runners up the other side for the Downland Devil 9 miler with 1,250 feet of ascent.  Clive & Trevor Harvey have run this every year for some tough training and this year Stuart Harvey raced as well. Chris  Sloggett who has started coming along to our Wednesday night track sessions also joined in the fun.  Whilst scheduled for a 10am start unfortunately there was a serious accident on the Coombes Road. This  delayed competitors from arriving and occurring just outside the start location, St John's Ambulance who had been present for the race went to help and the race was put back an hour.  Finally getting going, the runner took in a 1,250ft climb around the course which saw Stu home as best placed Tuff, then Chris, Clive & Trevor. Being organised by a different club this year the memento was not something orange, something blue, a very small blue towel.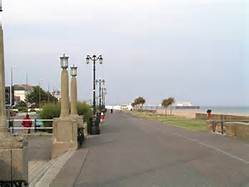 CHRISTMAS CRACKER CHASE
The annual Christmas Cracker Chase was held starting at the Worthing Lido. From there the course is an out and back route of either 5k or 10k. Amanda de Ridder was our sole entrant running well in the 10km  Amanda came home 15th overall.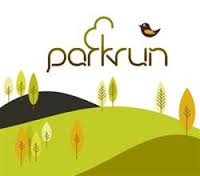 PARK RUN
Due to the Christmas Cracker, Worthing Park run was not held. There was one club member who was out for a canter and that was Jason Rae running at Hotham Park for the Bognor Park Run. Not a bad way to warm up for the Mouth 2 Mouth Trail Marathon the next day……!