Weekend Round Up 31st 1st April
EVELYN GRAY WESTERN
It has been a fantastic few months for Baby Tuffs and we start this week's round up with news of a further arrival.  We are pleased to announce that committee members Catharine Western and Tom Gray celebrated the arrival of their daughter – Evelyn Gray Western.  Evelyn arrived right on her due date on Tuesday morning weighing in at 6lb 11oz. Many congratulations to them both and we wish Evelyn every health and happiness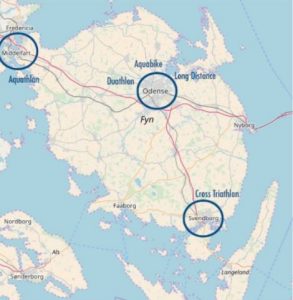 2018 FYN ITU AQUA BIKE WORLD CHAMPIONSHIPS 
There is further good news to report that Drew Gowland has qualified and entered the World Aquabike Championships to be held on the 14th July. Drew is very modest about this achievement so it falls to this Round up to congratulate him.
The course has only just been announced. The start area will be at Odense Harbour and the course will comprise a 3000m open water swim (river) followed by a 120km bike on closed roads.  With Drew's trademark rapid swim and strong bike, the aquabike will really play to his strengths.  Competing in the GB age group team, the race is being held in Fyn; Denmark. Fyn is the third largest island in Denmark. That same weekend will see Long Course and Duathlon races so it promises to be an exciting weekend – Good luck Drew from us all.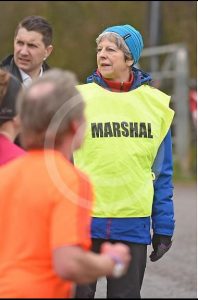 MAIDENHEAD EASTER 10 MILE RACE
Trevor Harvey reported in from Berkshire:-
"Another weekend, and another medal this time competing in the Maidenhead Good Friday 10 miler.
The 65th running of supposedly one of the countries oldest road races, and being held in Maidenhead, the local MP – Prime Minister Theresa May – was once again marshalling, as she does most years.
I have run the race several times over the years, and was joined by a few Tuffs 3 years ago.  With car parking on an office park, there are loops of that before heading off on a one lap route around the countryside.    Very chilly waiting for the start, and whilst I felt pretty good on the run, it was slower than my previous time – must be old age.  Collecting a chunky medal, I got in the car just before the heavens opened; drenching the later runners.  I could then eat chocolate guilt free!"
Trev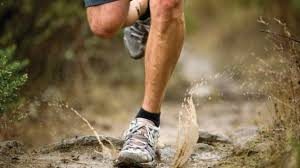 LEWES EASTER MONDAY 10k 
Easter Monday saw the first of 2018's West Sussex Fun Run League. Staged by Lewes AC, the 10k race started and finished on the running track, but it was the distance in between that had soaked up all the 'precipitation' has that fallen recently. A field of water, a field of mud. As Tim McGrath stated it was like running through a Paddy field.   Well done to Antony Oliver with a strong run after his PB at Park Run on the Saturday.  Three further club members took part flying their running club vests; James Oram, Tim McGrath & Tony Pearce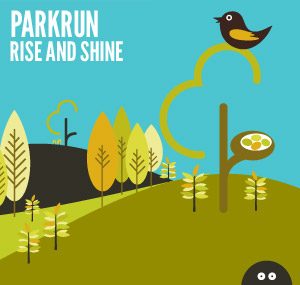 PARK RUN 
A good turnout at Worthing Park Run this weekend and some scorching times. First home in 24th position overall was James Oram who was so close to setting a new PB, matching his best time of 19:20.  It was better news for Antony Oliver who last weekend set a new PB. This week he did it again, shaving a further 5 secs off to set a new PB in 21:39.  Not to be left out it was great to see Amanda de Ridder also set a new PB shaving 32 seconds off her previous record.  Also good times from Roy Barraclough (23:26),  & Ross Malyon (25:07). Terrific news to see Cathy Connor back running after becoming a new Mum and a strong performance at that (29:16) Daisy Bashford completed the 7 Tuff runners this week
Across at Bognor Park Run, Jason Rae flew the Tuff flag with the ever faithful Dave. However perhaps Jason didn't check if he was up for it because after a couple of laps he clearly wasn't in the mood so Dave was tied up by his  lead to a fence under the watchful eye of a marshal who dog sat, whilst Jason completed the final lap on his own making up for lost time.