Weekend Round Up – 5th 6th May
What a bumper bank holiday weekend in terms of club members out racing. With so many at Steyning a separate report has been published for that, but there was still plenty of other action to share. Before the race action further fantastic news on the Tuff baby front.
TUFF NEW ARRIVAL
It was only at the Lido swim the previous week that James Togneri advised that their baby was due in 10 weeks.  Err clearly someone didn't tell Baby Logan to wait ,  as James & Harrie proudly welcomed Logan James Togneri aka LJ into the world. Weighing just 3lb 6oz,  Harrie and James are over in Brighton at the moment, but James reports LJ is 'doing amazing'  Congratulations to all three and we wish Logan every future health and happiness.
TIME TRIAL
Thanks to Karen McGrath for reporting in following a weekend of Time Trialling
"Whilst many Tuffs were tuffing it up at Steyning Tri, John and Karen McGrath were also out on the bike course taking part in the Sussex Cycling Association 25 mile TT. As both had earlyish starts they managed to avoid getting in the way of too many triathletes along the A283.  John was testing a new bike – which turned out to be a bad idea, whilst Karen was thrilled to knock almost a minute off her 25 mile PB.
It was the second race of the weekend for them, as they also competed in the 10 mile event on Saturday.
A few Tuffs have been trying out the Worthing Excelsior evening 10s on Thursday evenings. It's a great way to sharpen the bike speed – but warning it can get addictive" .
"Photos courtesy of Tim Peters of Horsham"
Karen
Tuff Fitty are affiliated to Cycle Time Trial Council and some Cycle Clubs do have some 'Open Events' where they allow people to join in. As you will have read above, Karen highly recommends the Thursday night Excelsior 10 miler.  Riders register in Washington Village and then meander up the start on the A24 where the South Downs Way  crosses. Tom Gray & Andy Crawford were the latest Tuffs to attend last week. Wish to participate? These time trials have limited spaces so if you wish to attend it is probably advisable to arrive at 6:15pm, earlier if possible as some weeks get very busy. Entry fee is £5 but you do get tea and biccies afterwards.  New this year is that riders MUST have a back light on (regardless of weather/light conditions) and a top as  shoulders must be covered. Don't forget if you ride home instead of drive, you should consider a front light as well.  Riders are set off individually and a strict adherence to no drafting must be obeyed.  The Rules are on Excelsior's website for this Thursday series staged until the end of July – "Click here".    Tom Gray urges riders to have a go fully endorsing Karen's recommendation above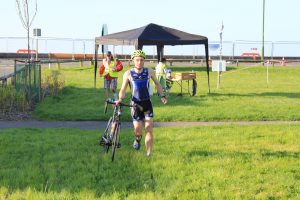 TRIBAL TRI -LITTLEHAMPTON 
Tim McGrath took part in a Try -a-Tri event on Saturday morning at Littlehampton. A fantastic result from Tim who was reluctant to admit to winning; but C'mon a win's a win's so he agreed to let everyone know:-
"It was all very embarrassing really , Tribal try a tri was a great little event for novices like me; it was a good opportunity to test kit, practice transition & make sure you have all the kit you need.  It was well organised and friendly, the field wasn't exactly a strong one but no one was more surprised than me when I got back first (to be honest I think anyone I know would of had the same result) I would recommend looking out for 'Go Tri' events for newcomers to triathlon as a great foot in the door"
Tim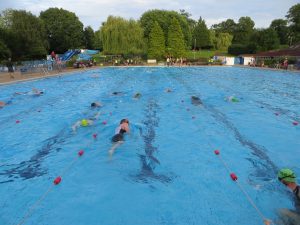 GUILDFORD PHOENIX AQUATHLON
The Phoenix Aquathlon is a popular Friday evening series, a great way to start the weekend. Last Friday was a lovely summers evening for the 7:15 start. A 500m swim followed by a 5km run. The swim is in the ideal setting of Guildford Lido which is a 50m pool. (those who have not yet swum in a 50m pool need to try it) The run is around Stoke Park. Very friendly, chip timed, medal, and last week a very friendly Technical Official! as Clive Harvey was in charge as referee and mentoring a new official.  The stars of this race were Ben Abbott, who keeps returning to compete here. He finished the course in 33:13, he was pleased being 1 minute quicker than his last race there, and would then go on to compete at Steyning on the Sunday (and beat his time there as well). It was also pleasing to see a more recent addition to the Tuff squad racing – Rick Scholey. He used to work close to Stoke Park so used his local knowledge starting his Tuff multisport career in 40:24. Well done to both Ben & Rick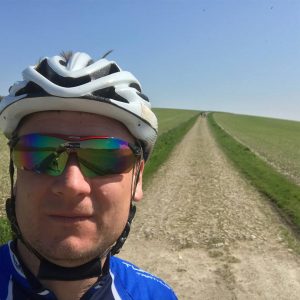 HIT THE DOWNS MTB FOR CHESTNUT TREE HOUSE
Most people couldn't have missed the countless roadside boards advertising this fund raising MTB ride for Chestnut Tree. Riders could undertake a choice of either 30km or 60km starting from Washington – close to the Steyning bike course. Three Tuffs competed.   Debbie Boxall dashed there after lane counting at Steyning and Ade Willard entered as well. Our third entry was Gavin Sewell who kindly submitted his thoughts.
"I turned 40 in December and was lucky enough my wife, Claire, bought me a mountain bike. The first couple of months of using it were real mudfest and though enjoyable, were very hard going, cold and wet. Also the cleaning operation when returning home was not fun.
Everyone kept telling me wait for the weather to change and you will get the full benefit of mountain biking. With that in mind I entered the Chestnut Tree/St.Barnabas Hit the Downs MTB 40 miler with my Dad and a couple of friends.
The weather couldn't have been any better, the sun was out and the downs were dry. We saw Ade Willard at the start line (making a strong recovery after a snapped Achilles). This was by far the longest ride I had done off road and with total elevation of nearly 4000ft I knew it was going to be a tough day.
The course they plotted was fantastic and we took in some cracking views and hills. I didn't want to complain about the weather but I'm English so I will, it was a little too hot on the day and with very little shaded areas the sun really took it out of you. The feed stations came at the perfect times and were always well stocked. With 3 miles left I was pretty knackered and the last slog along long furlong and back to Windlesham School pretty much emptied the tank. After finishing, my Dad decided to get his free massage and made the rest of us wait for the pub. The pint was very well needed. I would highly recommend this event for beginners or more serious MTB riders.
Got me thinking about the possibility of doing the Southdowns Way in its entirety. We will see."
Gav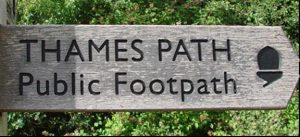 THAMES TOWPATH 100
Another Ultra marathon loomed so of course Jay McCardle wouldn't be far away. So it was at 10am on the Saturday morning (just as the heat was starting to build) Jay crossed the start line of the Thames T0wpath 100m at Richmond Upon Thames. An incredible 314 people were alongside, a record field for the event.  The aim was to reach Oxford in under 28 hours. The final person to make the cut did it in 27 hours and 51 minutes.  The quickest would win in 15hrs 49 but the organisers noted how the heat slowed everyone up and the aid stations were consumed with a passion not normally seen.  The good news was that in meandering along the Thames the course was reasonably flat taking in Walton-On-Thames, Wraysbury, Cookham, Reading through to Oxford. So how did Jay do?  He stated it was the third time he has tackled the event (and felt that was now probably enough!) and in view of the heat was satisfied with his time. That is a bit modest as Jay actually finished in 35th position, only 192 completed the whole event with considerable more not making the finish – this was a great run by Jay  finishing in 21 hours 59 minutes and 1 second- most impressive.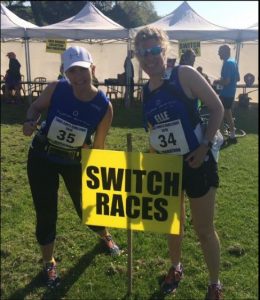 THREE FORTS MARATHON 
Those racing will know how hot the weekend was, but what about those exposed on top of the South Downs. That was the venue for the Three Forts Marathon and we have a great write up from James Oram with contributions from Sharon Tidmarsh. There were four club members racing the full marathon and there was very strong running from Danny Cunnett over the very undulating course to finish the half marathon in just 1:49:44 – brilliant. James takes up the story:-
"Known as "The Tough One" the Three Forts Marathon includes a total of c. 3450 ft of climb with stiles and rough tracks underfoot. The route runs northwards from Hill Barn to Cissbury Ring, then eastwards towards Coombs then to Botolphs and the River Adur crossing. The route then goes to Devil's Dyke and back to the River Adur. It continues on the South Downs Way to Chanctonbury Ring, where it swings south-west to Findon Park Farm. It stays on public bridleways to Cissbury Ring and back to Hill Barn. Well it lived up to its reputation! This was by far the hardest marathon I have ever done. The heat was relentless and gradually increased as the race went on. Every aid station felt like a godsend. They were used to poor water down the back of the head and back to cool down as simply drinking water was not enough. Up until Chanctonbury I was on for sub 3:50 and then the heat got to me. I recently read the sad news about Matt Campbell so thought it was best to be sensible given my heart rate got up to 206 bpm at one point! I walked the hills took in the incredible scenery and ran the flat from this point and got home in 4:09:18 in 16th place. Fellow Tuffs Sharon and Elle  Williams did an amazing job to finish strongly in such hard conditions. I saw them by the brightly illuminated 'race swap' sign in the morning (and thought about swapping too) but they went for the marathon and smashed it in 5:23 (Sharon) and Elle (5:56). Elle later said 'Not one of my better ideas'. 'I've never been so pleased to see a finish line'. 'Hell, I kept going and completed. Of that I am proud'. All in all a great event with incredible marshals and views. There was also a good run from Linda Wright in 5:45 to complete the quintet of Tuffs on the Downs.  We survived!".
Sharon reports: 'Wow this has to be my hardest event ever, I found it tougher than the Ironman run!!! Ellie and I started off together and took it slow and steady, walking up most hills. I was feeling quite strong half way but Ellie was really feeling the effects from the ridiculous temperatures so insisted I went on. I plodded on trying to take in the beautiful scenery but mostly concentrated on one foot in front of the other. Miles 17-21 were brutal, the sun felt at it hottest and every bone in my body hurt. At 21 miles at the top of Cissbury I had serious words with myself and got my butt in gear! I have never been so pleased to see a finish line. I'm NEVER letting Ellie talking me into a race again….'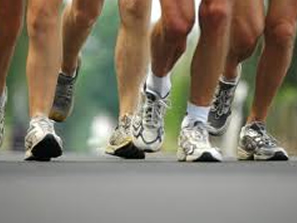 Trevor Harvey reports in from an Oxfordshire 10 K
Multiple choice.  I decided to take part in the Chalgrove Festival 10K on Bank Holiday Monday because-
a) I am worried I'm down to my last two or three hundred race T shirts, so another needed?
b) After man-flu and a pulled back muscle, mileage desperately needed.
c) Inspired by Tuffs giving it large at Steyning.
d) A race start time of noon particularly important after the alarm was set at 3.30 am the day before to marshal at Steyning
e) All of the above.
The run was part of a village fete, for which the run drew in huge numbers.  A very scenic route around the Oxfordshire countryside – but very very hot at 27 degrees or more, so the cider, beer tents and food stalls were very welcome at the end…and a wearable T shirt!
Trev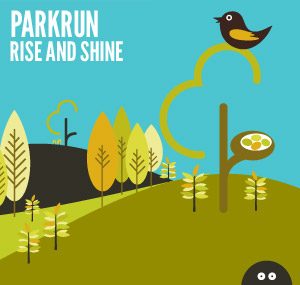 PARK RUN 
Despite the busy weekend for races, still plenty of Tuffs at Worthing Park Run.  Danny Cunnett was first Tuff home in 20:42 (great prep for 3 Forts!). Roy Barraclough crossed in 22:55. Neil Rabone was in action returning in 23:55. Dave Priest 25:24, Daisy Bashford 26:24, Antony Oliver 27:51,Tim Kenny 28:10. Dom Amey raced with his son again and notable to see Cathy Oliver running as well. Antony and Cathy now have a racing buggy so they are now both able to run Park Run together and they will take it in turns to be 'buggy assisted'. Another noteworthy run from Gary Edge in 30:20. After weeks of steady improvement there was a slight 10 seconds lapse this week. Gaz atttributed this to "My Irish training partner Mr Guinness didn't help me much on this week's trip to Dublin…think I'm going to sack him". There was no Bognor Park Run again this week because of other events at Hotham Park .
Please keep the race reports coming; email clive.harvey@tinyworld.co.uk