Weekend Round Up Saturday 2nd June
With so much activity going on from club members there is more than can be squeezed into one Round Up, so let's start with the first half of the weekend; well Thursday actually through to Saturday – read on:-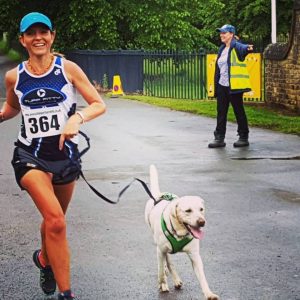 COWDRAY PARK 10K & 5K TRAIL RUNS 
Organised by our very own Jason Rae as Southern Multisports so we knew this run would be well organised, and with Tuffs present so it proved. Thanks to Simon Thistlethwaite for recounting the evening's events as follows:-
"With many many tuffs saving their legs for the Worthing 10k at the weekend and others still hobbling from their fantastic achievements at Swashbuckler New Forest triathlon, some of the more hardened Tuffs decided that 26 beastly miles in Bonnie Scotland simply wasn't enough to see them through the week.
With such beautiful scenery set in 'The Ruins' at Cowdray Heritage Park, Southern Multisports offers a 5k and 10K trail race for the third successive year with the Cani-Cross a new addition to this years line up.
The race has been created with both routes to give all runners a well organised race through picturesque scenery past the ruins where once stood a large Tudor House on this beautiful estate. The race takes you through pathways and trails which are usually closed to public which in my mind makes this race all the more exciting and special.
With 11 minutes to spare I rock up following a blown out tyre at speed in the rain …. mmmm the Cowdray curse strikes again after last year on route to the same race the turbo on my jeep let rip filling the road with black smoke near Goodwood causing me to miss the race completely. Not to be deterred by this misfortune I quickly managed to swap van wheels and get to the event on time with little over a minute to warm up once registered and all in for the Troop Tuff photo.
Following a few days of rain I was expecting a Tuff muddy course. I was not disappointed!
1st Tuff back home we had Rachel Brunning as our only entry for the 5k Trail finishing in 7th Place in a time of 31:38
With 8 Tuffs in total we had enough to spread ourselves out over the entire race format with 6 in the 10k Trail race and 1, Becky Lintott-Clarke and Honey entering the Canicross 10k.
I'm sure Bex told Honey there was baked potato on offer at the finish as the pair managed to haul themselves to victory as numero uno bagging themselves a medal each for their achievement's in a time of 49:47
So the remaining results as it happened In reverse order.
Clive Harvey managed to drag his heavy marathon legs round the course in a time of 60:59 . A fantastic effort considering he should have been nowhere near a pair of running shoes for at least a fortnight. Still in reverse order Ellie Williams next up in 59:12 just a couple of minutes down the road from her pal Sharon Tidmarsh, no mates on trail then 😉
The remaining three Tuffs saw Linda Wright as the third Tuff home on the 10k just over a minute behind our lovely Mr Roper who completed in a time of 55:05
Last but not least you have moi – I tried not to let you down but unfortunately I lost two places with just under 2k to go slipping from 4th to 6th overall in a time of 42:38. I will get 'em next year.
Thanks to Tiff for the moral support and photography and for getting me behind the start with 30 secs to go .What would we do without you eh!!
Thanks to Southern Multisports for another well organised race and just to mention the catering was superb and great value for money.
See you all on the next one. Cheers
Simon 
Great to see club members out marshalling as well. Thanks to Jay McCardle & Grant Smalley.  Also well done to Myrid Ramsey & Tracey Harvey who completed the 10k course. They have been doing well at our track sessions lately and are likely to be our next new members to sign up. It is great to see how our female squad is growing and with  Myrid & Tracey in attendance the Tuff men were totally outnumbered. Looking for another cracking event to enter from Jason? you needn't look any further than the David Lloyd Triathlon 22nd July at West Worthing.
WIGGLE SUSSEX GRAND FRONDO
Pictured – Jon Roper, Phil Baker & Olly Sampson
Next up there was six Tuffs cycling around Sussex at the Wiggle Sportive.  Included in this sextet was Phil Baker whose birthday it was on Saturday – so how does he celebrate his birthday?  we will let Phil tell you……
I've done this event twice before in preparation for Iron distance triathlons. I asked around my Tuff buddies if anyone wanted to join me for this year's assault on all the hills the Sussex and Hampshire South Downs can throw at you. Olly Sampson was keen to tick this one off on his journey to Ironman France in three weeks time. Olly and I arrived early on Saturday morning to Fontwell Park Racecourse and once registered we found Jon 'Five Cakes' Roper in the car park, slightly questioning why he'd also signed up to 'The Long One' Sportive. 122 miles and over 8000ft of climb. Three other distance options were available and even the 98 mile route was labelled 'Epic' route. The route takes in mainly country lanes through villages and the heart of the South Downs. It was decided, we would ride together. We were officially a gang and what's more, we had a proper cyclist in the team (Jon's own words at about mile 30). We broke most of the cycling rules. Olly with his tri bars at a cycle race (it's always a race), me with my conflicting branded pro team kit and colour clashes (it was going to be hot so i'd chosen my lightest jersey) and Jon with his unshaven legs. Still, we were a team and out we rolled. The hills start at about 3 miles with the climb up to Eartham and Goodwood and along Selhurstpark Road and then north. After every turn there was a new hill to conquer and a dicey descent to navigate. Whilst the route is amazing, it takes you down the road the cars don't go. Narrow and sometimes gravely, it isn't a quick course. We rode past a beautiful tree surrounded lake just as the temperature was rising. I shouted to Olly, but on checking his jersey pockets, he had left his wetsuit in the car and I didn't have my flippers. Bugger, no swim. Pace was good, passing riders all the time. Team Tuff was setting a good tempo. I always think it's important to thank not only the Marshals, but the dog walkers and village folk you pass at these events. If you want the locals to welcome over 1000 cyclists riding through town, show them the friendly side of cycling. Shouts of "MORNING!" and a smile do wonders. We by-passed the first feed station at 29 miles, just too early and the plan was to stop at the second at 51 miles and the forth one at 102 miles. Stocked with water, energy drink, gels, flapjacks and more, it is all too easy to spend too long chatting. The hills kept coming, 9 major ascents and 5 other significant climbs according to the rider info. Constantly up or down, left or right and at points, the course splits for the various distances available. By the 51 mile feed station, my legs were feeling it and my stomach a little nauseous. Food was hard to get down so liquids were now my choice of fuel. After we set off, i went through a bad patch of about 20 miles. Leg muscles twitching and was the weaker of the three for a bit. When free speed was on offer on the descents, i took it gladly. More shouts of MORNING! and i was advised by my ride buddies that it was now afternoon. I cared not a jot. Local, dog walkers, riders we passed all got a MORNING! and a grin. It made me chuckle and lifted my spirits. The Epic and Long One routes split at around mile 55 and by mile 70 we were quite surprised by the lack of other riders, we hadn't seen anyone for some time. The signage was top notch so we hadn't gone off course. "Jon, i reckon we're in the lead!!……i reckon we are, you know". He wasn't convinced. Even so, spirits were sky high and we were having fun, even if my sense of humour was more for self entertainment and a distraction tactic. My legs and stomach seemed to have come back to life and by 80 ish miles I felt strong again. We regained the route with the riders who were 'just' doing the Epic route. Passed them and some. We were keeping a good pace. By about 85 miles, we were all out of liquids. Temperature was mid twenties and the sun out. We had by-passed the third station at 67 miles, which seemed not far enough from the 51 mile one to justify stopping so soon. The feed station at 102 miles was badly needed. We re-grouped at the station for bottle top ups, loo visit and pep talks. This was the business end of the ride and we vowed to stay together and bring it home strong. At 116 miles we turned left and i now recognised where we were, at the bottom of Kennel Hill, Goodwood. I have only ever come down that hill and it somehow seems longer than the other way. Up we went and I couldn't resist giving it a dig. I just felt so strong. Felt like I'd ridden 16 miles, not 116. Turned right near the top and over Goodwood, back along Selhurstpark Road. I was going to wait at the top for Olly and Jon but after passing 6 or 7 more riders as the top neared I just couldn't resist pushing on. I thought, they're fine, they know where they are, 5 miles to go, the end is in sight and when you're hot, you're hot. It was a surreal feeling, to have done this event twice before and been brought to my knees by this point and here i was, racing it home full gas with only the balls of my feet giving me any discomfort (they were on fire). I know the route back well, i know the turns and the descents, so just hammered it. Bonkers! Back to Fontwell Park and my customary bunny hop over the line. I felt amazing. Buzzing! A few minutes later Olly and Jon came in. Big hugs all rounds. It had been an awesome ride and an awesome day. My time was 7hrs 43 moving, with a total elapsed time of 8hr 09. Only 26 minutes down time for feed stations, junctions, watering the plants etc. Olly and Jon came in on 8hrs 13 total time. A special mention has to go out to Olly. He had never ridden a century ride before the event, so to throw yourself into 122 with that amount of climbing was very brave indeed. Chapeau Olly. 
Phil
Whilst the Tuff Trio undertook "The Long One" of 123 miles there was further strong pedalling from Club Members. Paul Atkinson (prior to breaking his toe the next day at the open water swimming!) rode the "Epic" course which was Epic by nature still accounting for 98 miles and 6,000 ft of climbing.  Nikki & Alice Gatland tore around the Standard course. This was an impressive 66 miles and in crossing the line together in 4hr 27 they achieved Gold Standard.   Congratulations to all six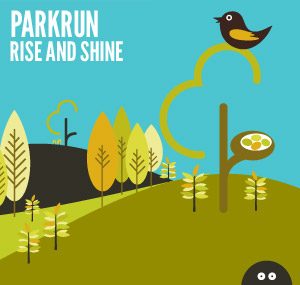 PARK RUN 
At Worthing Park Run it might of been assumed that numbers would be lower with Worthing 10k the next day, but 7 Tuff's lined up. Two quick times from members more commonly known for their legendary long distance races – Danny Cunnett in 19:54 with Jay McCardle in hot pursuit in 20:21.  Next Antony Oliver  24:33, and Amanda de Ridder 25:49 who both did well to show up as they would do the double, taking part in the 10k the next day. More good work from Dave Priest. (26:20). Cathy Oliver (27:16) & Ross Malyon 28:31 completing the Tuff line up. Roy Barraclough had also entered the 10k the next day so he was on the organisation team this week.   Over at Bognor Park Run was Jason Rae who puts so much back into multisport completed in a spritely 23:06 after the hard work organising Cowdray Races.   Up at Bushy Park Park Run, there was a landmark occasion for Andy Strong who completed his 50th Park run in just 21:17. Although he finished ahead of Kirsty Keith, she could go one better as she notched up her 60th Park Run – great work everyone.
———————————-
With our Saturday morning run at Arundel, where we welcomed potential Tuff Phil Scales, and our  Saturday evening swim where our newest member Elaine Rousseau joined & became a Tuff we have run out of space here – and we still need to account for a hive of activity at Sunday's races – so look out for Sunday's round up next:-