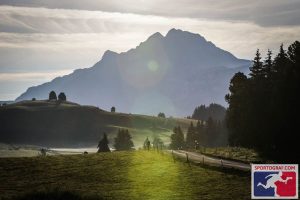 THE E'TAPE DU TOUR (ANNECY TO LE GRAND BORNAND IN THE FRENCH ALPS
Pleasing to report that we have two different takes on this year's Etape du Tour. Firstly a report from Glenn Parisi followed by the thoughts of Jon Roper.  Fancy reliving the experience with them? After the Monday rest day, it is this stage of the Tour, – the 158.5km stage from Annecy to Le Grand-Bornand that will be run on Tuesday 17th July, so don't miss it on the Tele.
---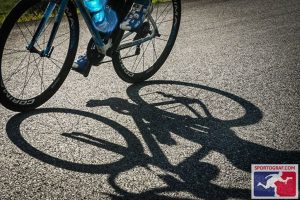 "A small group of us have been going on a cycling holiday to the French Alps for a few years now and so when the route of this years E'tape was announced and we saw that it would be starting an hour or so down the road from the village we'd be staying in it seemed like an opportunity not to be missed and so decided to sign up and take it on.
The idea of the E'tape is that each year one of the mountain stages of the Tour de France is selected and replicated in an event for 'amateurs' to race – the same route a week or so before the pro's do it during the Tour de France.
This year they selected stage 10, a 106 mile stage incorporating four big mountains.
So about nine months ago four of us took the plunge… Miki Floyd, Jon Roper, Muz Hodge and I (Glenn Parisi) completed the online application form, paid the 75€ fee and were in (the 15,000 places were all sold out within 24 hours or so btw!).
Fast forward nine months and with minimal training undertaken (by me and Muz) we arrived at race weekend! After collecting our race pack and rucksack at the expo on the Friday we had a 'rest day' on the Saturday and then the big day arrived on the Sunday.
We'd had to set our alarms for 3am so that we could set off on the hour and a half drive to Annecy in order to arrive in time to park up before all of the roads into town closed at 6am.
Arriving in true Tuffs fashion many hours early meant that we had plenty of time for multiple trips (remind me never to have baked beans the night before an event ever again btw!!!) to the very nice pine clad, eco friendly, sweet smelling portaloos. Why do us brits have to put up with stinking cesspits at our events?!
Anyway, there were 15 waves of approx 1000 cyclists in each. Each wave started 20 minutes or so after the last.  Fastest first and slowest last (based on a complete guess of what you thought you'd finish in when you entered nine months earlier). Or that's how it was supposed to be….  some sort of mix up with Miki's entry meant that she had to start in the very last, and in theory slowest wave!  Muz and I were in the same wave one ahead of her and Jon was in wave 12.
Wave 14 went off at about 08:30 and despite the numbers involved the start went really smoothly and was full of all of the razzmatazz of a big event.
Muz and I had agreed to stay together all the time that both of us were feeling ok but that as soon as one of us 'bonked' the other would go on and leave him behind.
The first 15 miles or so were fast and flat following the banks of lake Annecy.
The threat of the 'sweeper van' looming behind us made us go far faster than I'd wanted to go.  Tom Gray had put the fear of god into me in the preceding nine months with stories of 'the van' following him up the last mountain when he'd done the E'tape a few years earlier!!
So, basically it was all Tom's fault that I felt sick going up the first little climb (which incidentally was so minor that it wasn't even mentioned on the race profile!!).
The first true mountain arrived a short time later…. the Col de la Croix fry, designated as a first category climb by the organisers of the Tour de France, meaning it was steep!
Muz dropped me on the climb, but not by too far and we quickly regrouped at the first feed station at the top.
The feed stations (eight in all) were really well stocked with drinks as well as sweet and savoury food galore so, although I'm renowned for not eating much, I persuaded Muz to stay quite a while and have a feast at each and every one of them!
The second mountain, the Plateaux de Glières was an HC climb. I didn't even know what HC meant…. but later found out it meant 'Hors catégorie' or beyond categorisation in English!  Whatever, it was f@ckin steep!!
Half way up the 14km climb I caught up with and passed Muz – he was walking (ha that'll teach him for being such a smug b@stard at the previous mountain!).  I called out asking if he was ok and got some sort of expletive in reply!!!
Each km marker board counted down to the summit and gave an indication of the steepness of the coming kilometre.
My Garmin falsely suggested that I was only travelling at 3 miles an hour, meaning that walking would have been quicker, but I was determined to make it to the top without doing a Muz!
When I got to 1500m to go to the top I decided that if the last km was 10% or less I'd carry on.
I got to 1km to go and saw the board showing that the last km was going to be 13%… 'f@ck that', I got off, and walked!!
About 40 miles of 'undulating' terrain separated mountains two and three. So this should have been a relatively easy section of the course. But at about 80 miles in my legs started to go and I said my goodbyes to Muz (who was still looking strong, and smug again!!)
Mountains three and four were both within the final 20 miles of the course which seemed a little daunting prior to the event but damned cruel and nasty during it!
Mountain three – the Col de Romme, another  first category climb broke me at about 4km from the summit.  My legs didn't go.  My legs were ok.  No, it was my feet…. my feet went numb and the pain in my toes was excruciating! I had to get off, take my shoes off, massage my feet and then hobble up the last 4kms in my socks.  Oh and if Muz ever tells you he saw me laying down on one of the hairpin bends he's a liar by the way.  Just sayin!!
The last mountain – the Col de la Colombière , another first category climb, came straight after the decent of the previous one so there was little rest-bite.  My feet had regained a bit of feeling on the decent but I knew it was only a matter of time before they went into painful spasms again.
4kms from the top of this one I got off and walked again, feet throbbing.  I wasn't alone. At one point I looked around me and all I could see was hundreds of knackered 'mamil's' pushing their bikes!  A few riders remained but not many and those that were still on their bikes were being overtaken by the walkers!
I eventually reached the top of the last climb.
What a relief. I'd avoided the sweeper van.
Up yours Tom Gray!!
All that was left was the 20km decent down the mountain to the finish line.
I was immediately overtaken by a scrawny looking old (really old) Italian bloke on a flash Colnago. I thought –  'right this bloke knows how to descend, I'll tuck in and follow his line'.   I did.  And the Garmin momentarily indicated in excess of 50 mph (faster than Jon btw hehe!).  What a great last few miles!
I finally reached the finish line. A medal, a still smug Muz, a pasta party and free beer awaited.
We joined up with Miki and Jon later on.
Turns out Miki had passed us whilst we were in the first feed station…. she smashed it finishing first out of the four of us by quite a way…
Miki – 8 hours 30 mins.
Jon – 9 hours 26 mins.
Muz – 10 hours 56 mins.
Me – 11 hours 22 mins.
In summary… a great day out. Really well organised considering the logistics of having 15,000 cyclists on closed roads over a 106 mile course…..
But hard, very hard. I'd say I found it tougher than all three of my ironman tri's (and I passed out at the finish of two of those!)…
If you want to see the pro's do the same route watch stage 10 of the Tour de France on 17th July……
I have total respect for those guys.  They'll no doubt finish in less than half the time I did it in and they'll be doing it as a normal day during a three week tour!!"
Glenn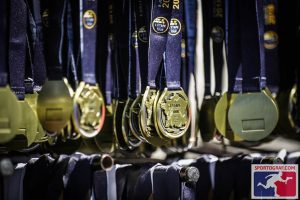 This year's Etape started in Annecy an hour and half from where we stay for our annual cycling holiday/training week so it seemed rude not to enter.  4 of us entered Miki,Muz,Glenn and myself.
Registration was on the Friday and Saturday so a day in Annecy was in order, with 15980 names on start list the expo was bigger than anything I've seen at European Ironman event's very well organised pick up number then rucksack along the line filling rucksack with freebies. In all the information there was no mention of where to park so after a trip to the information desk we found out there was none it was park anywhere. With the roads being closed from 6am 10 miles from the start it was going to be an early start….3.30am.
We arrived in Annecy at 5am and found a parking space at the end of the lake you had to be in your start pen 45 minutes before your start so after Glenn's 4 visits to French style porta loos we wished each other luck and headed to our pens.  Mine 12 Glenn and Muz
14 and Miki 15. This year's event had 4 climbs Col da la Croix Fry, Montee du plateau de Glieres which had 2k of gravel at the top. Col de Romme and Col de la Colombiere .
The feed stations had enough food sweet and savory. French roads are brilliant even the gravel section was better than the roads we normally ride on !!.
105 miles 12000+ feet of climbing very hot well organised…would I do it again yes if we tie it in with our trip.
Highlight being overtaken by Didi The Devil while riding up the Col da la Croix Fry he was hanging out the sun roof of an Audi playing Euro disco so loud your could hear it 15 minutes before it passed.
Jon