Weekend Round Up 3rd/4th November
It may be November but still good work being reported from Tuffs out and about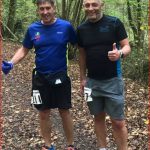 MEON VALLEY MARATHON 
Another week; and another Marathon – impressive work from Jason Rae as he reports:-
This weeks marathon took me to the other end of the Southdown's Way for the Meon Valley Marathon . Second Wind Running put on great events, I've done 2 midnight marathons of theirs and now this. The RD Phil Hoy has a similar ethos to me. Give the runners the best event you can, with great marshals and little touches that show you care about your runners, the public and everyone affected by the presence of your event.
Whilst waiting for 9 am to arrive it was raining outside the Village hall HQ but cleared up by about 8.50. We started on the disused meon railway line and headed towards the Southdowns way. The first half was quite hilly but not as bad as Beachy head last week. Every 6 or 7 k was a feed stop . My food of choice was Jaffa cakes, grapes, water melon and coke or squash. There was a mixture of road and trails and although the ground was wet in places, road shoes were fine to wear. At 14 miles we passed the hall again so I left my bag with a marshal and set out on the last leg which was a flat out and back along the disused Meon valley railway. We picked up the pace for 4 miles until I hit the wall . Creating a massive calorie deficit on a marathon isn't smart running so I will be addressing this over the winter. The last 9 were tough but enjoyable having bits where I felt good and others where I could have stopped right where I was.
I ran most of the day with a Friend David Lewis – the Chairman of the 100 marathon club. He was running his 753rd marathon !!!!
Back at the finish we were given a monster of a medal and there was hot soup , tea coffee cake and pot noodles available for the runners. These events where the organisers go above and beyond what you get from other more expensive races seem to create an even better atmosphere. People hang around to chat about their experiences and if they are better supported then it will only force the expensive ones to reduce costs and give their customers better value for money.
Jason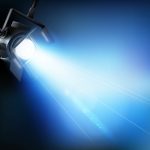 SPOTLIGHT ON – TUFF POOL SWIM TRAINING
The season is largely over with club members now mainly out at run races, so attention turns back to our Tuff Swim sessions held on Thursday and Saturday evenings. Numbers are building up again. However, whilst anyone can pop to the pool for a dip, don't forget the Tuff sessions are cleverly structured to build up across the seasons. This 'periodisation' is planned to build swimmers up. Great sessions, and recommended that you bring a drinks bottle for poolside. Our band of qualified BTF coaches look forward to seeing you.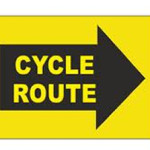 WIGGLE DEVIL'S PUNCH SPORTIVE
Antony Oliver has been concentrating on his swimming and cycling since picking up a running injury. The run comeback is building up already but he found time to add in the Devil's Punch Sportive. Starting from Dunsfold Aerodrome the route meanders out to Bordon and across to Alresford in Hampshire before tackling the 'big one' the Devil's Punchbowl.  A choice of three routes, Antony took on the longest Epic route of 78 miles contain 4,744ft of climb. A good result achieving Silver standard.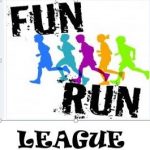 GUNPOWDER TROT
The last confirmed date of the 2018 West Sussex Fun Run League took place at Horsham for the Gunpowder Trot.  The route took competitors on an undulating course across multiple terrain with views across Horsham. The run covered 4.5 miles and Tuff Fitty members ran under four different running club vests. A great run from Henry Teague-Smith in 8th position overall, then James Oram, Juliette Reader, Neil Rabone, Tony Pearce & Elaine Rousseau. Well done to all six.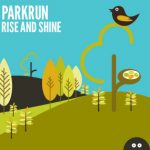 PARK RUN 
It was almost, but not quite Ladies Day at Park run this weekend with just one male club member running. Over at Bognor Park Run Linda Wright was in action, followed by Nicole Ewer & Claire Moyle.  At Worthing Park Run Amanda de Ridder was on the organising team. Those running were Tim Kenny, Nikki Gatland, good to see Sue Neilson running as a Tuff and Elaine Rousseau; well done to all 8.