Weekend Round Up 9th 10th Feb
A busy weekend with plenty of race action, but we start with some excellent news:-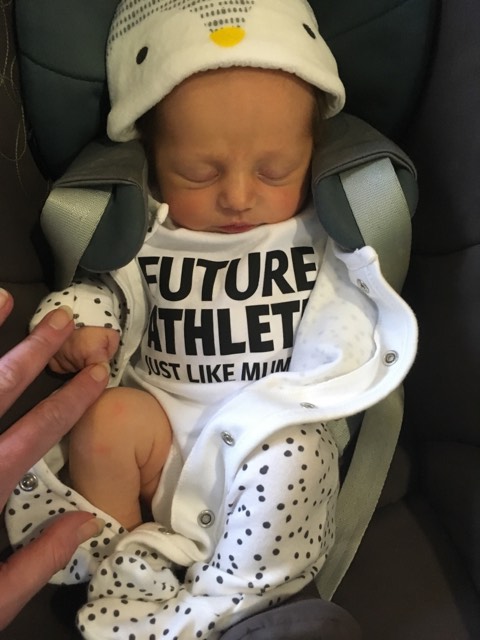 Congratulations to Emma MacReady & Martin Footman on the birth of their daughter Delilah Josephine Footman. Delilah was born on the 4th February and both Emma & Delilah are doing well. It would appear that fatherhood is well suited to Martin as they both went to watch him scorch around the 10k course at the Worthing run festival. Martin finished in second position overall in just 34:49 which rounded off a rather incredible week for them. On behalf of us all we wish Delilah every health and happiness.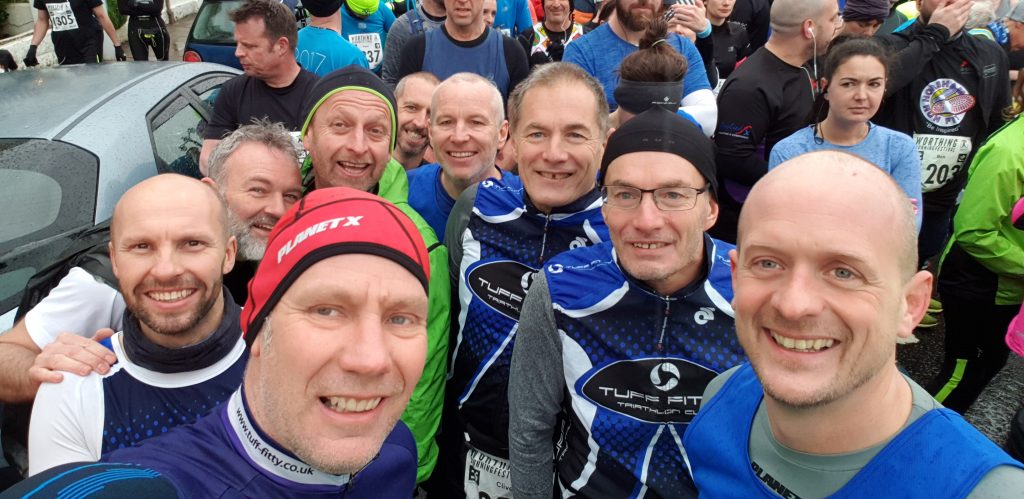 WORTHING HALF MARATHON
A local half marathon might have been expected to see a Terrific Tuff Turnout and so it proved. Luckily recent stormy conditions had abated; the threatened rain during the race didn't occur and conditions were mostly OK for the run zig zagging around Worthing streets before heading out to Goring Gap and back. There was a bit of a hiccup at the turn for the 10k with some of those runners following the half course, but the Tuff squad did well and Pete Littleboy has reported in with his thoughts.
"I took advantage of the early bird entry last year after taking part in previous years and with it being on our doorstep it would be rude not to take part as I knew friends & family plus other Tuff's would attend. So after enjoying myself a bit to much over Christmas I set out a short 4 week plan which wasn't easy but worked out well coming home in 1h 36 the same as the previous year. However my school boy error was not checking the course beforehand which was a bit different from previous years and so unfortunately I couldn't hang about at the finish, but a big thanks to all that cheered and took photos along the way; You truly made it a wonderful experience and I hope to see a few more of you for next years event"
Pete
It would be nice to give a roll call to all the club members who came out to cheer; they were plentiful but there is the risk of missing some off so we hope it is sufficient to just say thank you, it was very much appreciated. One supporter who went the extra mile was Jo Meaney who was going to encourage one of her friends and ended up running seven miles before catching up with her.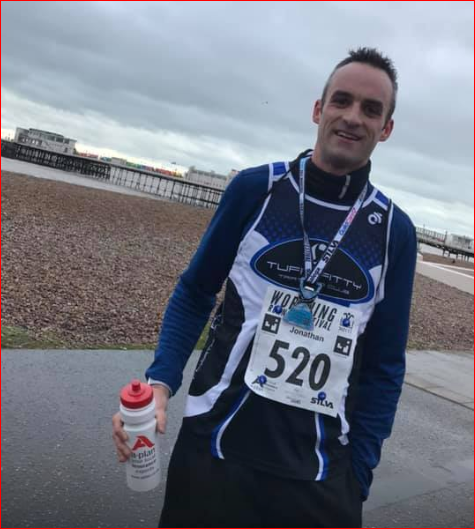 Some great results from the Tuff collective with Jon Babbage first club member home in 1:29:55 (pictured above). James Oram was next followed by Nick Bolding and Pete Littleboy with just 33 seconds between them. Matt Whittaker was a late entrant who did well and then Kate Cooper was our first Tuff lady home and Olly Sampson and Chris Sloggett. The good news didn't end there as there was a steady stream of Tuffs crossing the line. Good to see Andrew Coe back on the campaign trail just behind Glenn Parisi both crossing in 1:49. Becky Adamek, Michael Redgrave Amanda de Ridder, Jon Roper, Trevor Harvey, Murray Hodge, Clive Harvey, Wendy Frost & Clare Worgan. Great to see so many of our recent Tuff mums out from Becky (above) and Catharine Western. Tim Kenny, Rachel Brunning and then another recent Tuff mum Lucy Cardus with Elaine Rousseau rounding off our runners. Also running were Antony and Cathy Oliver. They are not remaining as Tuffs this year as they have moved up to London and we wish them both the best for the future.
Whilst some had to dash off home, a large number went for a quality burger (thanks for organising Tiff) carrying on the merriment through lunch to round off a very good Tuff mornings work – well done to all 27 runners and supporters.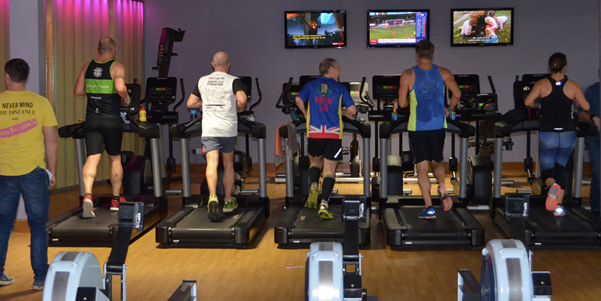 TREADMILL MARATHON
This week Jason Rae was out clocking another marathon. He informs us that this was his official 48th marathon although with others the grand total is 58 – most impressive. Read on about the latest, and probably one of the most unusual ones he has undertaken
I had mentioned to Jay From STE that I was planning on doing a treadmill marathon, he mentioned that an organised mass participant treadmill marathon had never been done before. I mentioned I might know a venue (David Lloyd Worthing). A few phone calls later the event was on and a ballot for places had taken place. A number of runners dropped out and were replaced in the run up to the race after realising how different running on a gerbil wheel is to running trails.
The race started at David Lloyd Worthing at 6.00 am to reduce disruption to the members as much as possible. Everyone got into their pace and started crashing out the miles, some listening to music, others watching tv and some chatting. My prep for this had been interrupted by a fractured wrist in Jan so 5 weeks of running had been missed other than a stagger up and down the river Adur and 2 recce runs of the Glatting 5. After 14 miles the lack of fitness and weight gain started to show and the second half became a real struggle. As you tire you tend to look at the distance more often hoping to near the finish but it seems to take forever which play with your mind more and more. I eventually finished and joined the others for breakfast. All the runners had been given full use of the club facilities so a few had been in the Jacuzzi and sauna, a massive perk of being able to hold events at these amazing health clubs.
Def a marathon for the mind as well as the legs. I plan to give this another go in a few weeks when I have my running legs back.
Another unique crazy idea from One of Tuffs race organising companies STE
Jason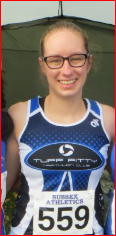 CROSS COUNTRY LEAGUE
The 2018/19 Cross Country league was truncated to just three races this year, two at Stanmer Park and the third was over at Bexhill. The long drive there, and that it was the day before Worthing Half deterred a mens team from travelling down to East Sussex. As a consequence we relinquished our league position.
Conditions were poor overnight bringing some trees down around the course. High winds continued on the Saturday on parts albeit the route was not quite the mud bath that is often encountered. Against this backdrop total respect goes to Juliette Reader who did travel to Bexhill and her strong run ensured that Tuff Fitty finished in the league; Thank you Juliette.
Apart from collecting some mud there is isn't any bling that can be gained by runners for attending. It is because of this that our club traditionally like to reward those club members that run on our behalf (those who run under the Tuff banner) and therefore we will shortly order a medal for the participants. Fittingly a gold medal goes to Juliette Reader for completing all three. Those competing at two were Debra Cauchy-Duval, Karen McGrath, Simon Thistlethwaite & Paul Martin who gain silver. Those who competed at one of the Stanmer venues were Alex Webb, Phil Baker, Jon Babbage, & Michael Redgrave. Thanks for flying the Tuff flag on our behalf.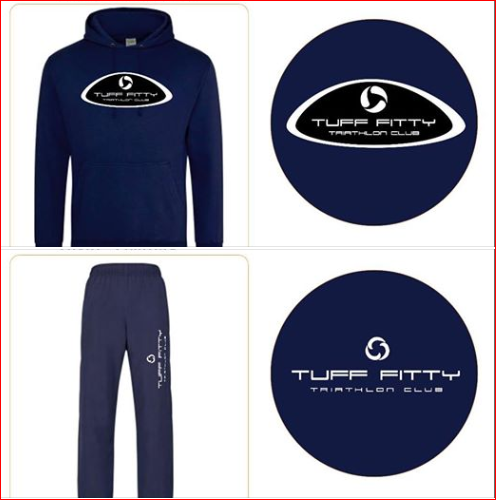 TUFF FITTY LEISUREWEAR & RACE KIT
Recently some people had sought a new Tuff hoodie only to find the line had been discontinued. We are therefore very grateful to our Kit Maestro Clive Patterson-Lett who has worked with our supplier Pinnacle to get a similar line in place. Your committee decided to upgrade to an embroidered finish rather than the previous printed version which looks very classy. The details were only released yesterday on our members Swim & Run Facebook pages but already CPL has had a continual flurry of orders. You will see from the above picture that Tuff Leisurewear covers the Hoodie and the Track Pants. However is important to note that there is currently an order open to collate purchases of race kit from ChampionSystems. Our race kit comprises; Running Vests, Tri-suits, Cycle tops/bottoms/gillets etc. As we rush towards the end of February please note that if you are looking for Race gear you really should get your requirements onto this particular order to get this for the forthcoming race season. (Because there is a longer lead time for manufacture). Tuff Leisurewear is a separate order, but in both instances you will need to contact CPL direct to progress any orders. Please see one of the Tuff Facebook groups for prices and how to order the Leisurewear.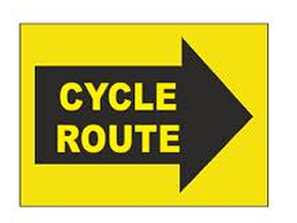 AUDAX WINTER WARMER
It was unfortunate that the high winds came in on Saturday deterring several who had their bikes ready to undertake the Winter Warmer Sportive from Dial Post. The 65 mile course took in 3,700ft of climb so well done to John McGrath for tackling the conditions to reach the traditional 'cake fest' back at the finish.
PARK RUN
Whilst a smaller turnout might have been expected at Park Run with the Running Festival the next day, still a strong contingent at Worthing Park Run: James Oram was the first club member home followed strongly by Paul Martin. Jay McCardle was next and splendid work from Dave Priest attaining a further PB by 8 seconds. Ed Lay was the next Tuff home with Amanda de Ridder the 7th lady home and Chris Sloggett. Added kudos must go to James, Amanda &Chris who would pull on their trainers and run at the Half the next day