Weekend Round Up 6th 7th April
The aim is to complete a round up before the next weekend's action begins, so apologies that there has been a delay with last week's. Great results have already been noted at Brighton so the round up for 13th 14th will be a cracker; but for now, read on:-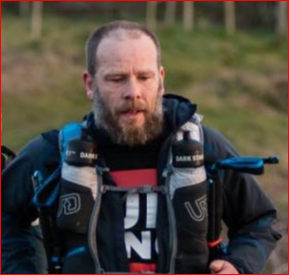 SDW50
The SDW 50 is a 50 mile run along the South Downs Way; starting locally in Worthing and finishing in Eastbourne. So most of us will realise that the course will involve chalk footpaths, bridleways and climbs….lots of 'em. ( banner photo is above Steyning.) If that wasn't enough it concluded with a lap of a running track at Eastbourne.
To most people this would be their 'A' race for the season but the Tuff competitor was Jay McCardle who fitted this race in before the Brighton Marathon this weekend; most impressive. Jay has a great record in the series of races run by Centurion. Last year he completed the grand slam of their four 100 milers. The Thames Path; South Downs Way 100; North Downs Way 100 & Autumn 100, so clearly he hasn't given up yet. And this is all the while Chris, Danny & Jay keep churning out their own impressive portfolio of races at Sussex Trail Events. Next up from them is the Arun River Marathon 11th May.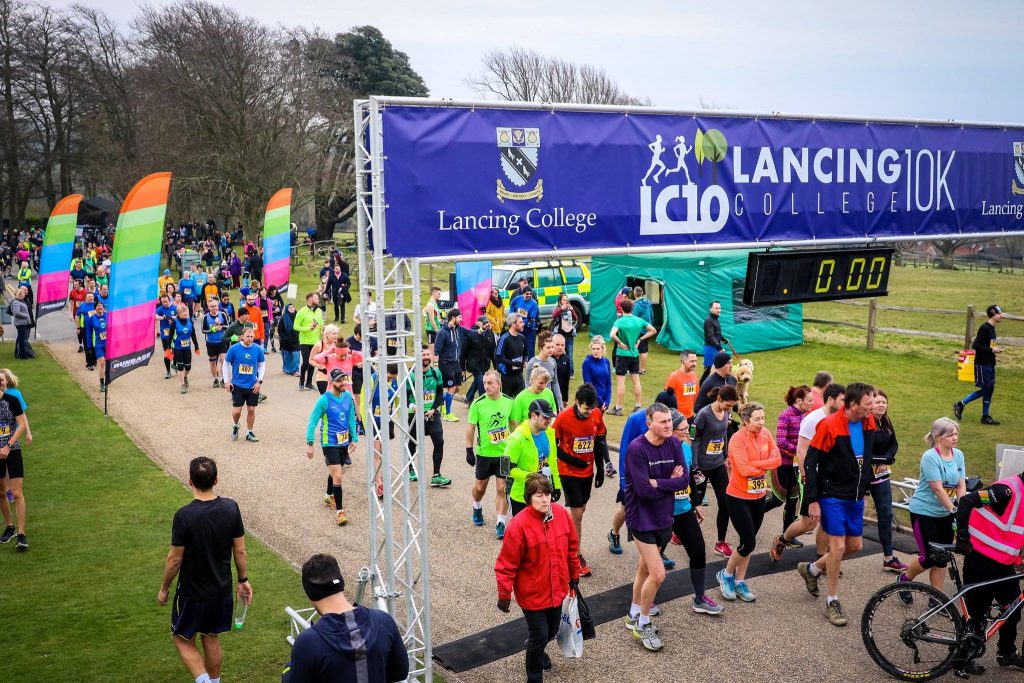 LANCING COLLEGE 10K
The second staging of Lancing College 10k saw a Tuff Duo participate. Held within the College Grounds the event is billed as a challenging, multi terrain race. This didn't seem to deter Paul Martin though who crossed the line in 41st position from 569 finishers. What was particularly encouraging was to see Tim McGrath back on the race scene after a poor run of injury welcome back Tim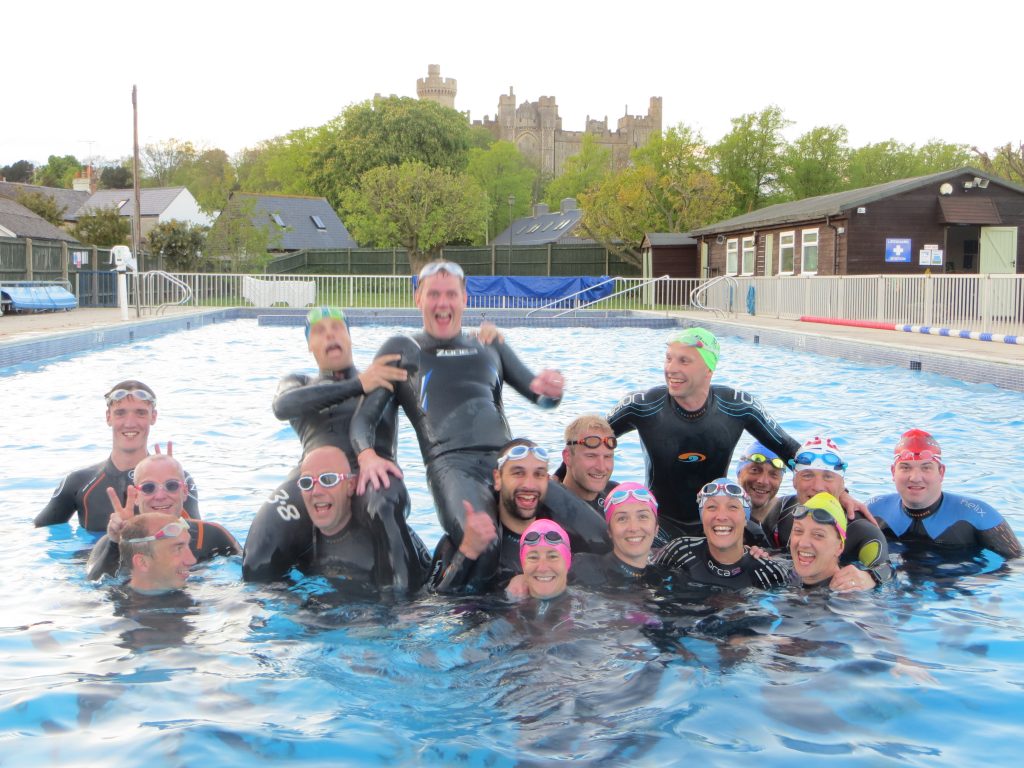 WETSUIT SWIM April 23rd
Don't forget it is not long now until our next club member special – a wetsuit swim on Tuesday April 23rd at Arundel Lido. This is deliberately booked just after the Lido staff have turned the heating on for the summer. So the chill has been taken off which makes this an ideal opportunity for a wetsuit swim. Will you still fit into your wetsuit this year? best to come along and find out then. 7pm start at the Lido, Queen Street. As we are Tuff Fitty, there is every likelihood hot drink and biscuits will be served.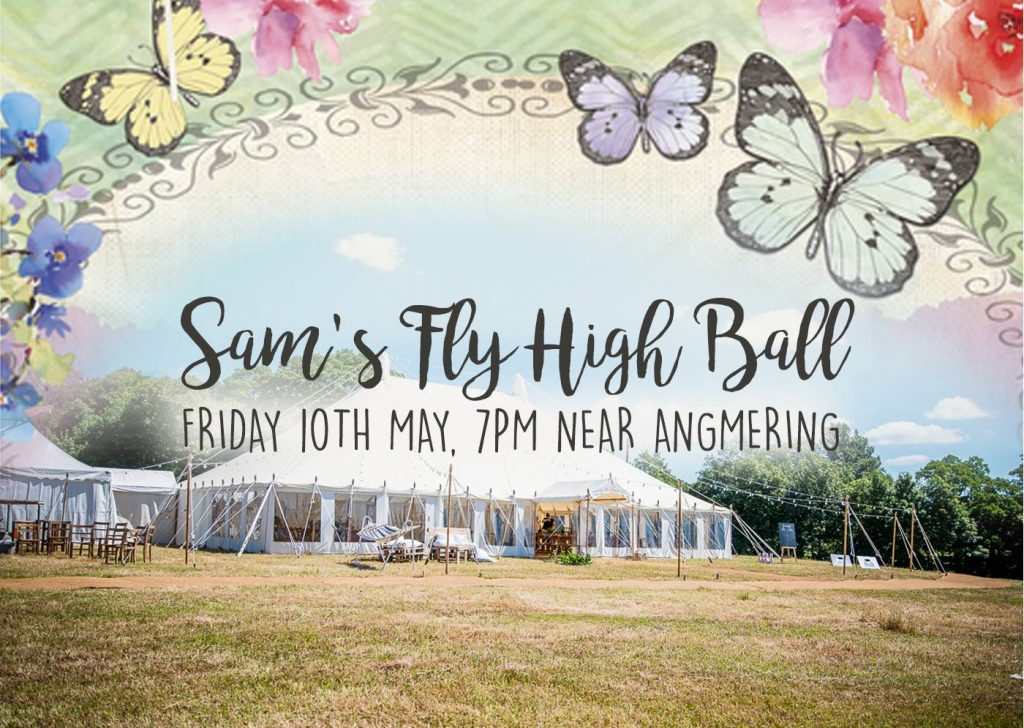 SAM MAY'S FLY HIGH BALL
Following the horrific new of former Tuff, Sam May's death on Christmas day, things are progressing with the fund raising for an outdoor gym in her memory. One such event is Ball being held on Friday 10th May. Tuff Fitty are helping to publicise the event so please see the following if you wish to attend
"Sam's Fly High Ball promises to be a special evening of live music & delicious food in the most beautiful surroundings.
The Ball is in memory of Samantha May, who tragically lost her life in a road accident on Christmas Day 2018. All proceeds from the Ball will go towards building an outdoor gym for the local community, in Sam's memory.
Costs per table are: £750 for a table of 10 & £900 per table of 12. Please contact Tanya for more information: tanya@osteoactive.com / 07968 556441
If you can't attend the Ball but would like to donate please do so here: https://www.justgiving.com/crowdfunding/samanthamay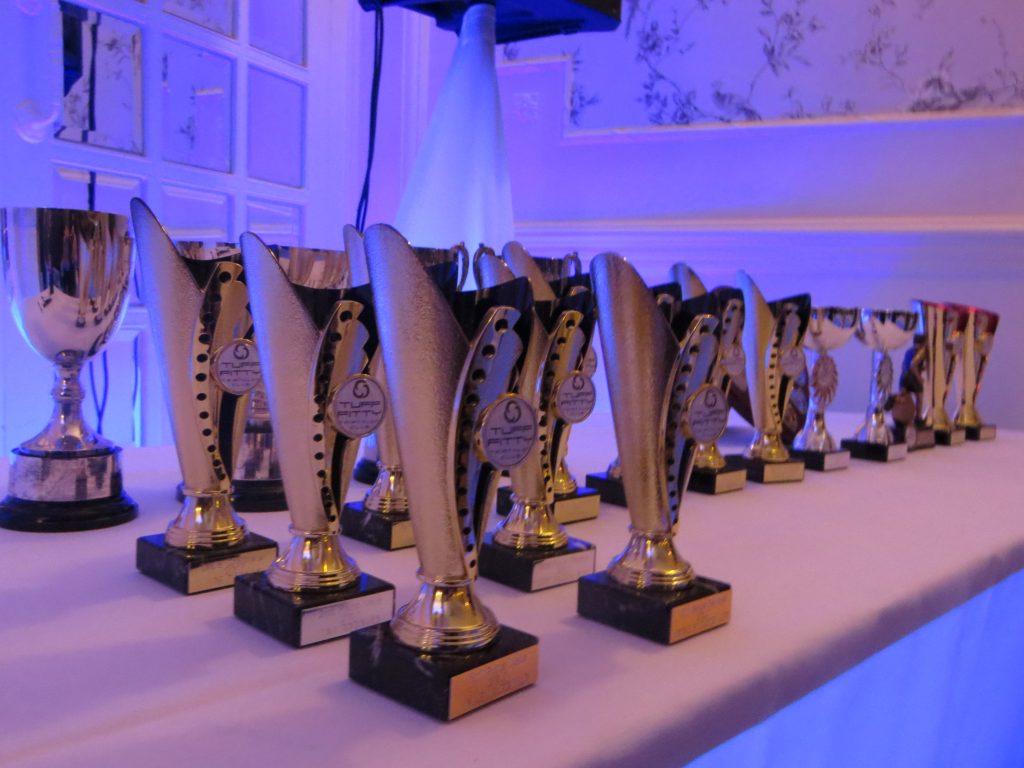 IMPORTANT DIARY DATE
Whilst we often see all our Tuff buddies lycra clad; there is one important date to add to your diary. The night where glam is the order of the day is our annual Tuff Fitty Awards evening and dinner. The Burlington Hotel in Worthing has been booked for Friday 15th November. Whilst tickets will be available at a later date, please enter this date in your diary to ensure you are around for THE Tuff social of the year and dress to impress!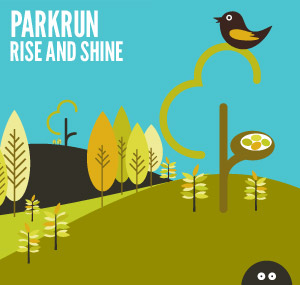 PARK RUN
Quieter on the Park Run front, although we learn that test events have been staged for the addition of a Park Run at Littlehampton Saturday 13th. At Worthing Park Run, Amanda de Ridder has now reached 92 runs and Chris Sloggett completed his 99th event. There has been a flurry of Park Run PB's and it is great to report that this record has continued for another week. This time Gary Edge shaved a further 10 seconds off his previous record – congratulations Gary. Tim Kenny was also in action. At Lancing Green Park Run, it was pleasing to note Ross Malyon is on the comeback trail and completed his first run at Lancing, Elaine Rousseau also ran. Up at Horsham, Ian & Leigh Moore were back in action on that course around Horsham Park