Weekend Round Up 4th 5th May
Whilst many club members were racing at Steyning Tri there was more great & varied action being recorded in the UK and abroad. Read on:-
AQUATHLON WORLD CHAMPIONSHIP 19 – PONTEVEDRA, SPAIN

When it comes to sharing race reports some members are reluctant for fear of being seen to boast. Drew Gowland is not only talented but very modest so the editor had to encourage him to share his achievement in Spain last weekend. We are pleased Drew did agree as he has achieved a remarkable comeback:-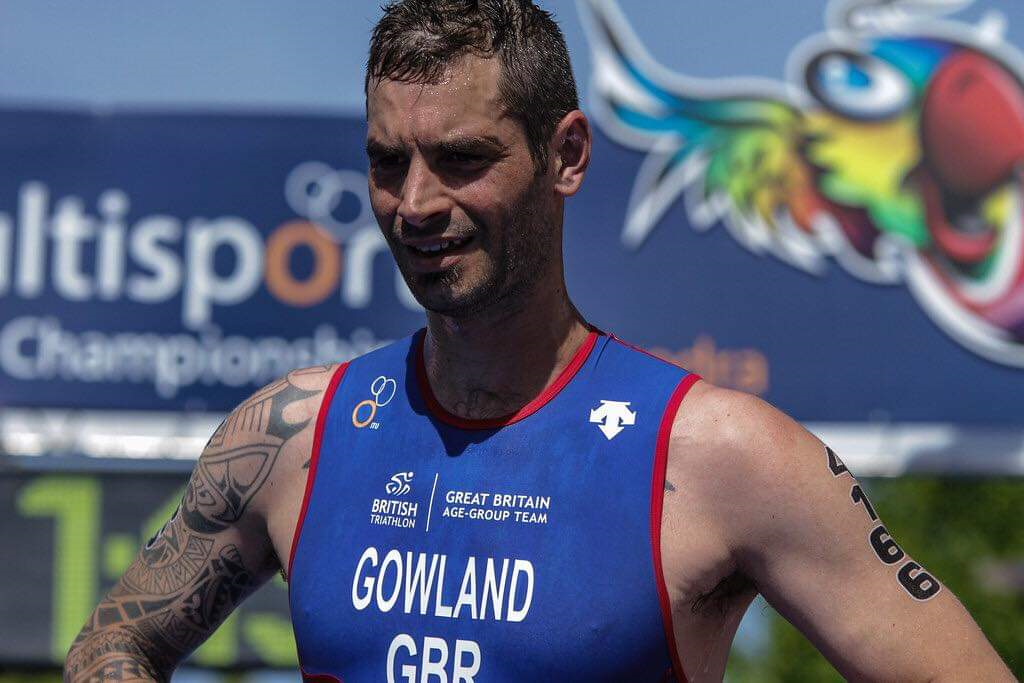 " Who would have thought I would be able to race in the World Championships just under six months after my accident and surgery… 3 months off, 3 months back into training…"

"We made this into a wonderful and picturesque family holiday as I had no expectations. I wasn't going for gold, I was going to try and push myself back into racing the only way I know how; set a goal."

"Pontevedra is in Gallicia, West coast of Spain and is gorgeous. It's also the Atlantic so still quite chilly the river being 13.8°C the day before the race. We were told we would swim at high water but that the river never really slows – great that should be a test for my arm!"

"Race day arrived and I jumped in the river – fresh. The horn went just as quickly and we were off. It was a difficult upstream swim to start and that's where I tried to establish myself. Two lead packs went off and we merged near the turnaround, it was a great race. I kept trying and emerged 4th – fantastic! Then came the run… I actually felt great and went out of T1 strong. I managed to maintain some dignity until about 2 miles where I got a stitch and felt like I was tying up… it felt like I was being passed by lots of people but it was mixed waves and I actually kept my average speed reasonable."

"I'm proud to say after a short (but hard) day in the office I finally came 17th in age group and 3rd (out of 12) GBR athletes in age group. Being top 3 GBR means automatic qualification for next year's World Championships which has stunned me a bit!"

"I'm not back to full force so I am looking forward to the year unfolding and speed/stamina/strength increasing – whoop!"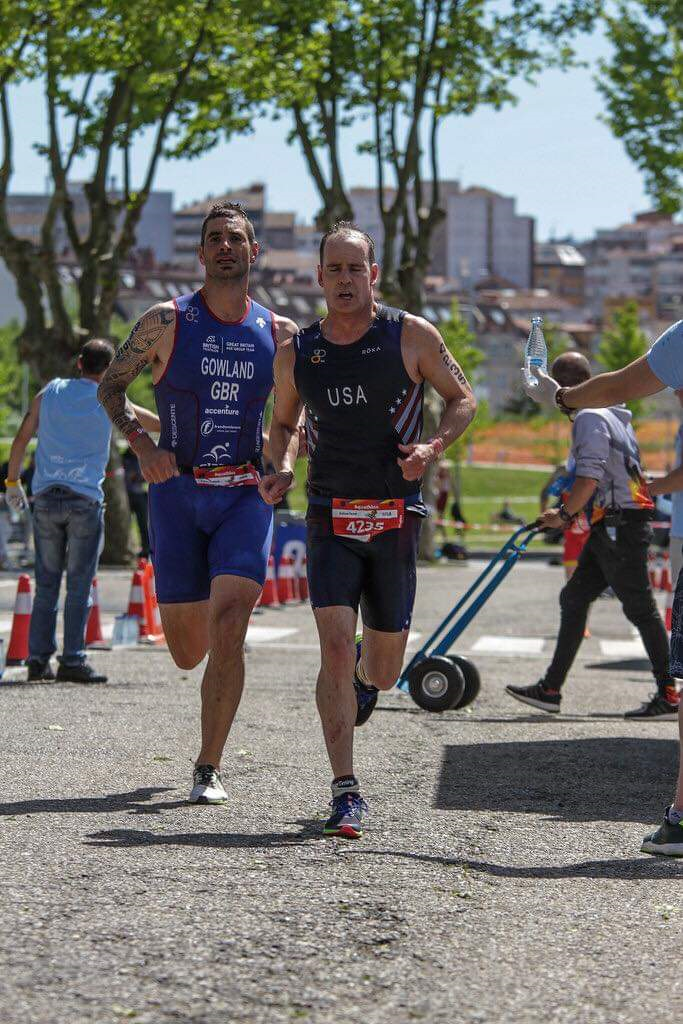 "Amazing support from my wife and our girls without whom I'd be nothing. Amazing crowds and fellow athlete support. It really turned out special. The holiday was awesome too 🙂 "

"If anyone is interested in looking into age group racing; qualifying to represent GBR, please just get in touch with me and I'll do my best to help. We all have the potential."

" Be safe in your training and racing."
Drew


GRAFHAM STANDARD DISTANCE TRIATHLON WORLD CHAMPIONSHIP QUALIFIERS
Grafham Water Reservoir (above) situated in Cambridgeshire close to St Neots was the setting for this World Championship qualifier. Joe Pascoe was our representative who had to plunge into the reservoir at 7:45am; but we will let him take up the story:-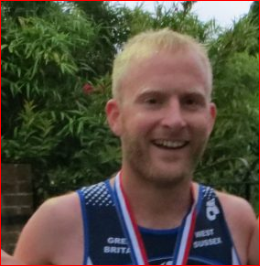 "I opted out of Steyning to try my luck at qualifying for the ITU worlds in 2020. To get to the start line I had to de-ice the car, but thankfully the strong winds had died down from the day before. The Tuff Fitty bobble hat proved its worth and was awesome. The water temperature was around 11 degrees. Below 12 you can now wear feet coverings, but having being told this with 20 minutes to go, this new bit of knowledge wasn't very helpful."
"I squeezed into the wetsuit for the first time since Weymouth 70.3 and tried to get used to the water temperature.  It was f****ing freezing! But once everyone was racing it didn't matter.  Came out the lake in 30th place and wasted time in transition where I tried a flying start but my feet were so numb I couldn't get them in the shoes.  With that sorted, the bike went fairly smoothly with a few hills in the way." 
"After being overtaken by loads of speedy cyclists, I decided it was time to get my own back on the run. About half way through I could feel my feet again and managed a 37 minute 10km."
"All in all, finished 27th and 11th in AG…so no qualification…yet."
Joe
KESWICK HALF MARATHON
Next up we have a report from Rachel Brunning who attended the Keswick Half which is stated to be one of the most scenic half marathons in the country:-
" Half no.43 was Keswick. It's sold as the most beautiful half in England and I would definitely agree. I stayed with family in Windermere so started with a lovely one hour bus ride to the start, winding through valleys with great views. Race HQ was in a rugby club, warm, well organised and full of those northener type people who I can report..are a bit like Southerners but more cheerful, with extra cake (there's a link I think). We strolled down to the start. There is much whinging online about hills but Tuffs would find the course very manageable…climbs for the first six miles but the reward was amazing views over Derwentwater lake.
We then descended and ran on forest paths. The last four miles were on roads but still very pretty. The 'medal' (which you have to buy- but entry was pretty cheap) was a lovely tea coaster made of local slate. Bloody lovely day out so DEFINITELY do this if you are anywhere nearby in May…even worth a special trip if you are a Lakes fan!!
Rachel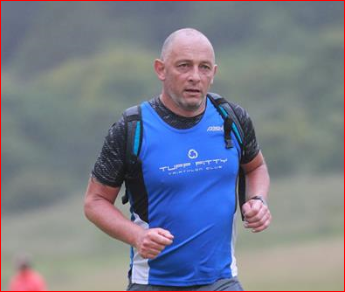 THREE FORTS CHALLENGE
Usually on the same day as Steyning Tri which depletes the entrants, we had one of our super Ultra men running the Three Forts Challenge – Jason Rae. Being Jason he likes a challenge and with a choice of Half or full marathon, Jason chose the full , the race details states " Known as 'The Tough One', with 27 miles of mixed terrain and climbs of 3450 feet."
A great result for Jason pushing him on well in his overall marathon tally finishing in the top quarter.
CHALGROVE 10K
Trevor Harvey undertook the Chalgrove 10k on the Bank Holiday Monday; the tenth running of the event tied in with a local spring fayre – with loads of runners, a good way of drawing in the crowds.
"Yay – for the second week running, first Tuff home, (OK – I was the only Tuff running in this local, [to me] event this time). Yay another T shirt, ( it might be nice to be able to tick a box and wave a couple of quid off the entry fee -oh well, the third in three weeks to add to the burgeoning collection."
"…….but, the Marathon training paid off as I was significantly quicker than last year."
Trev
PARK RUN
There was less Tuff action at Park Runs this weekend but they still produced four new PB's:-
At Worthing Park run congratulations to James Togneri, 1st Tuff home in 21:08 which was a new PB for him by 32 seconds. Paul Howie was next across the line. Dave Priest has been achieving great results and for his third consecutive Park Run secured another PB knocking 49 seconds off his previous record. Chris Sloggett completed the quality foursome.
At Littlehampton Park Run Jon Babbage helped with the organisation. Running was Adrian Oliver who achieved a new PB the day before his first ever Triathlon. Jenny Oliver also ran and would compete at Steyning. Not to be outdone, she also achieved a PB– superb work from them both. The good news continued with Bob Thomas running strongly as usual.
Memo to all Tuff's; please keep these great reports coming – thanks