Weekend Round Up 1st 2nd June
Another weekend and pleasing to report on further trophy success:-
NEW FOREST TRIATHLON
Nicole and Clive Patterson-Lett travelled down to Ringwood in the New Forest for the Triathlon at Moyles Court School. This venue had often been visited by Tuffs under the Race New Forest banner but is now being run by Challenging Events who staged, Standard, Sprint and Duathlon events .
Clive reported that the event was very well run and was complimentary, recommending the event for next year. The swim was in the clear waters of Ellingham Lake and Nicole explained the bike ride was nice and scenic before an out and back run route. As you will see from this week's banner shot Clive secured a trophy. Whilst the overall winner in the vet class, Clive also secured 3rd position overall and was over four minutes clear of the fourth placed male. Clearly swift times throughout are required, but he was first out of the water with the fastest swim split – a great mornings work. Meanwhile Nicole had entered the longer Standard triathlon and whilst picking up an injury on the run, came home as 7th Lady overall and 1st in her age group segment. As we might have expected Nic was the first lady out of the swim across both the Duathlon and Standard Triathlon competitors – congratulations to them both.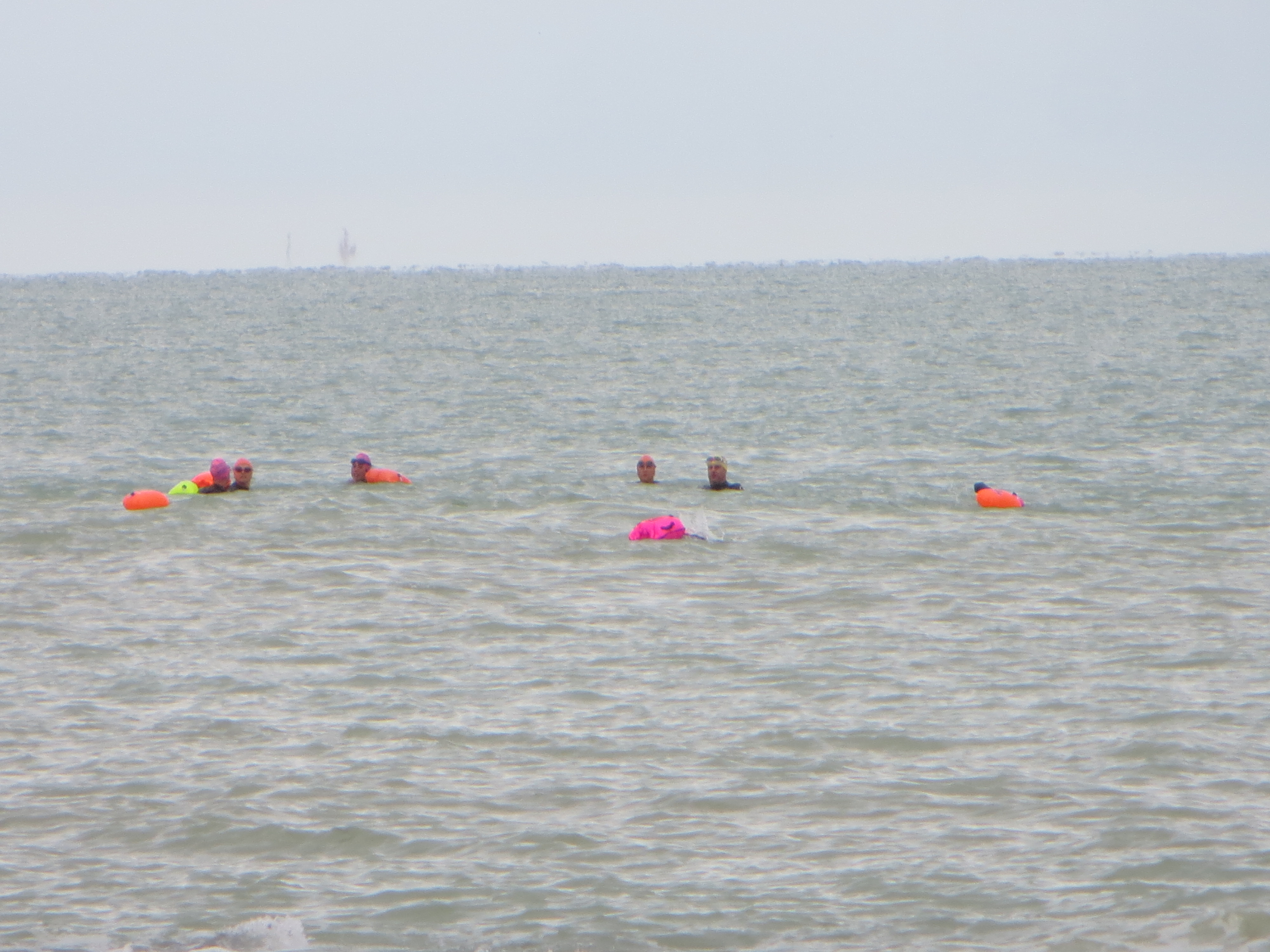 WORTHING 10K
Stating that this seafront course is fast and flat is accurate they they didn't mention that conditions would be very warm which affected some people. That didn't deter Jon Babbage who is having a great debut season and was just outside 40 minutes in 40:05. Next home Paul Martin (46:19) and then Juliette Reader (47:02). Kate Cooper was next on 49:33.
There were a total of nine Club members running with Michael Redgrave and Ross Court next. Shelley Babbage wasn't going to let husband Jon get all the glory because whilst only starting to run recently broke the hour finishing in 58:25 for a new 10k PB. Matt Whittaker was lower in the results acting as pace man for a friend and Elaine Rousseau completed the Tuff contingent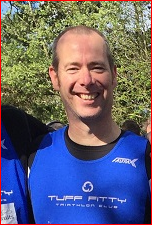 CALDERDALE WAY ULTRA
Next up an inspirational tale from Andy Vincent:-
"I thought I'd drop you a quick update on my latest escapade. I ran (and walked) the 53miles of the Calderdale Way Ultra on Saturday 1st of June. 53 miles with 8,488 feet of climbing and foot wrecking descending fuelled only by stubbornness and salted potatoes.
This was my second Cannonball Events ultra and although the events are small (82 runners for the ultra) they are well organised and in a beautiful part of the country.
All went well to start with – running the flat bits and the downhills and walking the uphills. As usually happens there is a sifting out into a natural order of things and I found myself running with a group of people who match my pace. On this occasion I really lucked out and teamed up with two people who knew the course like the back of their hands. Satnav Sharon (as she became known) and Simon not only saved me from the headaches of navigation, they also provided local knowledge of which films and TV programs were filmed where (including Gentleman Jack) and just how hard the next uphill section was going to be.
However, my luck was about to run out. I was forced to become self-sufficient for about 12 miles just before checkpoint 3 and as I ran down the hill into the outskirts of Halifax my feet began to really hurt. The last 20 miles or so were possibly the most painful thing I have ever done and I really began to wonder whether it was possible to finish within the cut off.
Sharon and Simon caught up with me again which helped lift my mood briefly. Simon decided that it couldn't get any more painful so a spirited shuffle would get him back quicker and the ordeal would be over sooner. We watched him disapear slowly into the distance as we descended once again into a big dark hole of despair and yet another steep sided valley.
Finally after 15 hours 1 minute and 30 seconds we finished. A day which had brought sun, wind, rain, laughter, tears, dizzyness, delerium, cobbled streets (it was up north so what do you expect?) and fantastic views was finally over. 22 people DNF'd. and I said that I would never ever do it again. However, I think I could go quicker if I trained better. And it would be good to do a local 50 miler – wouldn't it. And after all, what can you do with only 3 UTMB points."
Andy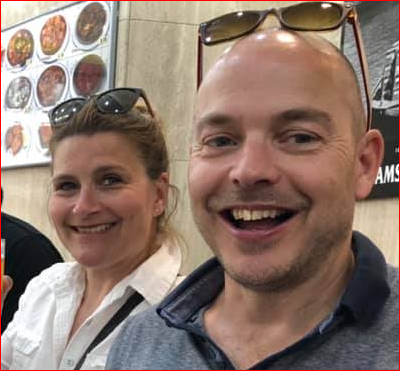 HORSHAM 10K
Unlike Worthing which was fast and flat, the Horsham 10k wasn't! The route took in one lap of a Rugby field and then out for two laps around local roads which included a section of bridleway. Leigh & Ian Moore were helping to set the event up and before heading for the start line and raced to the finish in good times.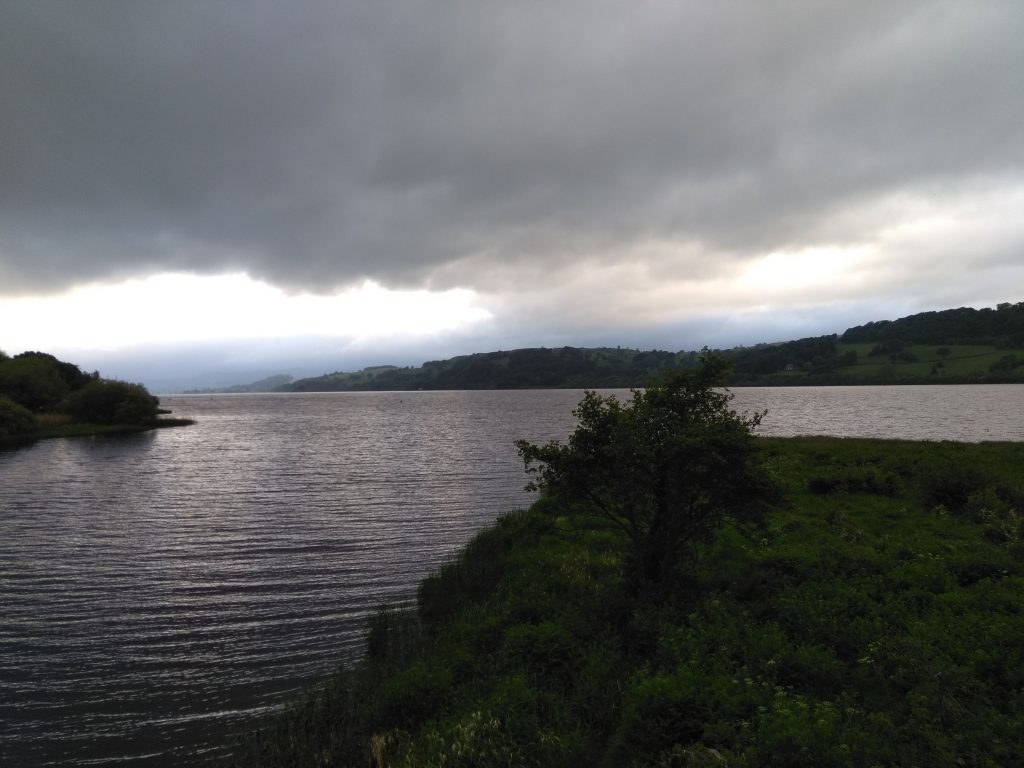 BIG BALA SWIM 4.5K – BALA, WALES SAT 1st JUNE
Susan Douglas has been away swimming in another different place and she reports from her trip to North Wales at the edge of Snowdonia National Park:- .
"Not quite my first openwater race this year, I did a sneaky 3.8k last week in a dingy lake in Reading with M4 traffic for company. This was totally different, a much bigger lake and somewhat cooler at 14C, but thankfully on the day, although a bit overcast it was fairly mild.
After registration it was off to the station for a little choo choo train trip to the start. To be honest this was the deciding factor for choosing to do this swim, who doesn't like a narrow gauge railway.
It was a slightly nonplussed start as your time only began once you'd stepped over the mat, so there was no mad mass start, which made a pleasant change. This is an A-B swim, with the first section crossing the width of the lake about 650m. It seemed a bit longer and I just started to feel my annoying swim anxiety creeping in, I think because the water was quite murky and my goggles fogged up so I couldn't see where I was going. Anyway cleared my goggles and ploughed on regularly sighting a large yellow buoy which eventually I reached and was fine from then on as the course followed the edge of the lake and marked with large buoys to keep on your right. The water was a bit chilly and as I swam along, I did have remind myself this is what I like, why I don't wear a wetsuit! It was ok, my feet and hands were fine which are normally the first things to go if it's too cold.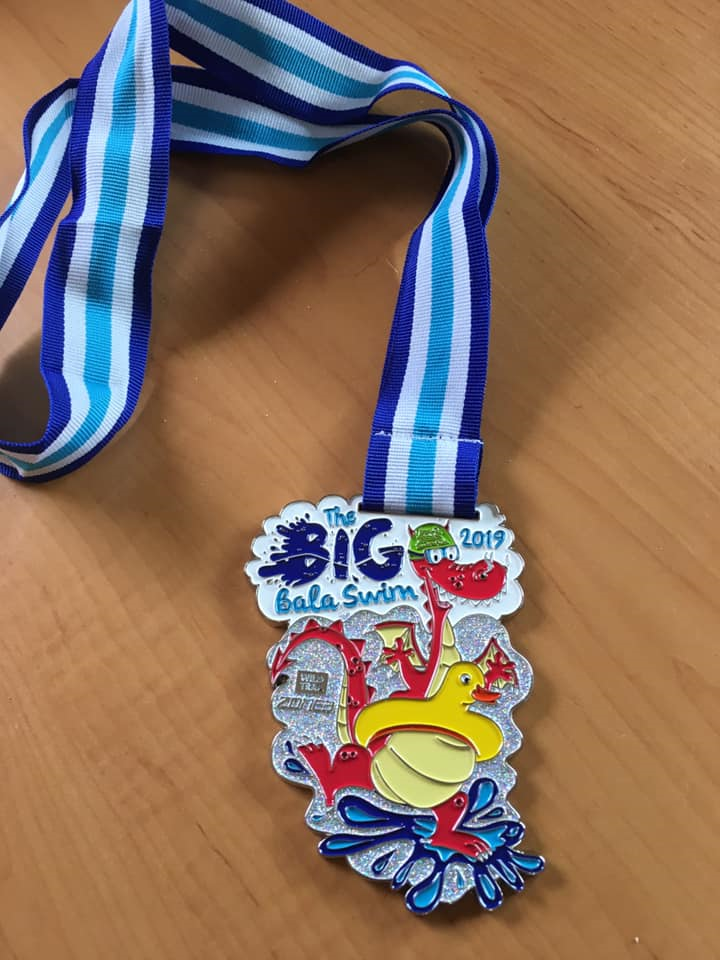 The swim was still quite hard going, with not many other swimmers for company, I caught up with a few but then they'd be too slow and others whizzed past me and I couldn't catch them.
Eventually the end was in sight, still seemed to take ages to get there, but arrived to applause from people standing on the quay, which was nice way to finish, well would have been if I hadn't stubbed by toe on a rock and fallen back into the water, helped out by the photographer and nearly pulled him in too!
Nice event with a huge metal! My time was 1:41:38 – I was 2nd skins lady out of 10, 36th lady out of 119 and 67th overall out of 186. Which I was quite pleased with.
Susan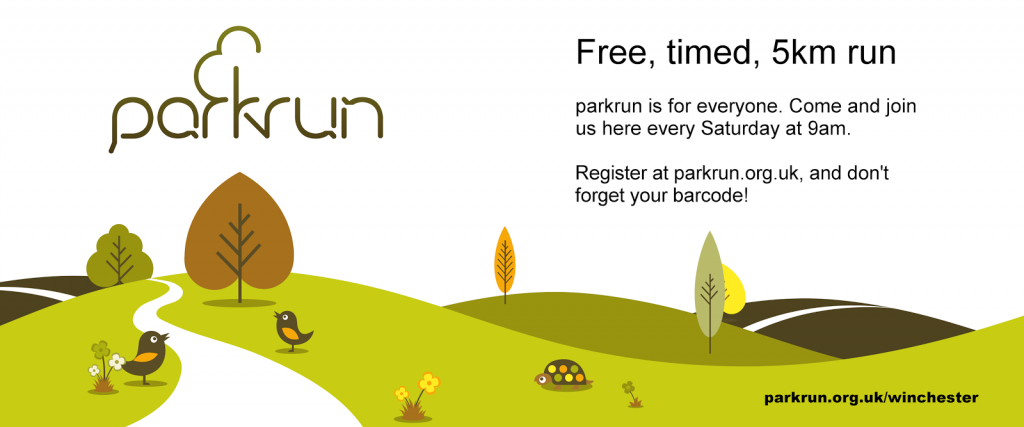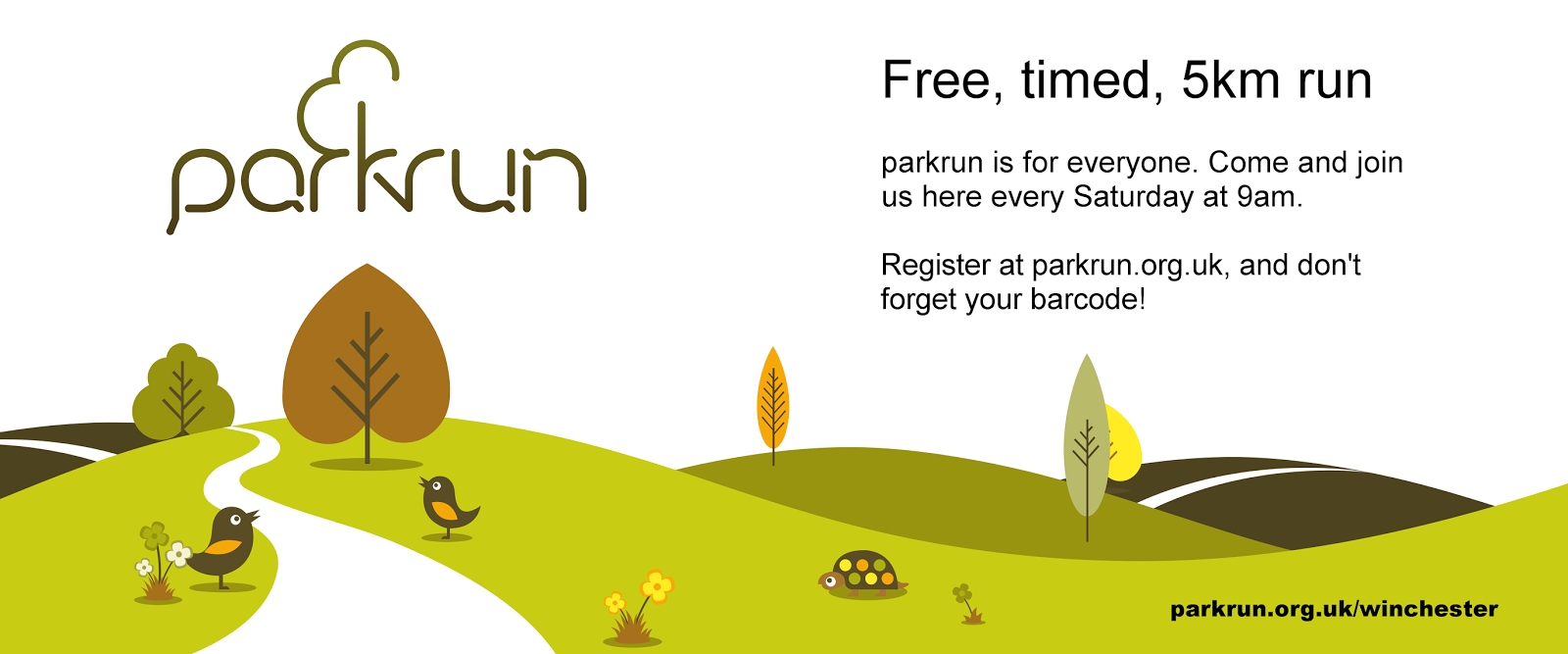 PARK RUN
At Worthing Park Run, the first Tuff home was Danny Cunnett; he would have been justified in sitting at home after his amazing 200m Ultra, but nope; here was was still laying down a swift time of just 20:42 – awesome work. Ed Lay was next in 23:52. Amanda de Ridder was 9th Lady home and clocked her 98th Park Run in 24:10. Ellie Williams was next and here was another of our Ultra legends – Jay McCardle also ran – seriously impressive after his Dragon Run. Tim Kenny completed the six at Worthing as he paced one of his family around. Up at Horsham Park Run, Ian Moore pushed the pace finishing up the order, whilst Leigh Moore had her canine companions in the shape of Ruby & Sam. At Lancing Green Park Run Elaine Rousseau notched up her 73rd Park Run and great to see Meg Gritton run as well. Closer to home at Littlehampton park Run, Joe Bridgeman completed his first Park Run, and in some style crossing in 22:44. Next home Adrian Oliver in 24:03 closely followed by Steve Bridgeman. Clearly his recent Outlaw half experience didn't hinder him as he achieved a new pb in 24:11. Making it a great Bridgeman family affair Jane Bridgeman was next home followed by Jenny Oliver who has achieved three consecutive PB's – great work Jenny. Not to be outdone, Bob Thomas ran and grabbed a PB as well.
Sixteen Tuff Park runners this weekend – well done all.
TUFF FITTY SEA SWIMS
Whilst the wind was less than helpful for the first week of our scheduled sea swims, conditions improved this weekend, with good numbers of swimmers at both. This week's photo shows just some of the Tuff swimmers. Sunday 9th June there is a further sea swim scheduled for 5pm, all welcome.
MONDAY EVENING RUN
It's back – a seasonal addition to the Tuff training calendar, the Monday evening run. Summer weather, off- road on trail and Downland track; what's not to like? Meet in the car Park at the World's End Pub ready to canter off at 6:30pm postcode ( BN13 3UQ ) – all welcome. For further details see the Tuff Fitty Running Group Facebook Group. Not on it yet?; then apply to join.