Weekend Round Up 27th 28th July
This was a big weekend for Tuff Fitty with such a large contingent travelling to Nottingham for The Outlaw Long distance Triathlon. That the storms put paid to the bike leg was a devastating blow after all the hard work put in to be ready for the race. However there is so much to commend for their efforts which need to recognised. Therefore a separate report is being released shortly to acknowledge their achievements. Our Club Race at the Lido attracted large numbers (report published) but this still saw Tuffs out and about as follows:-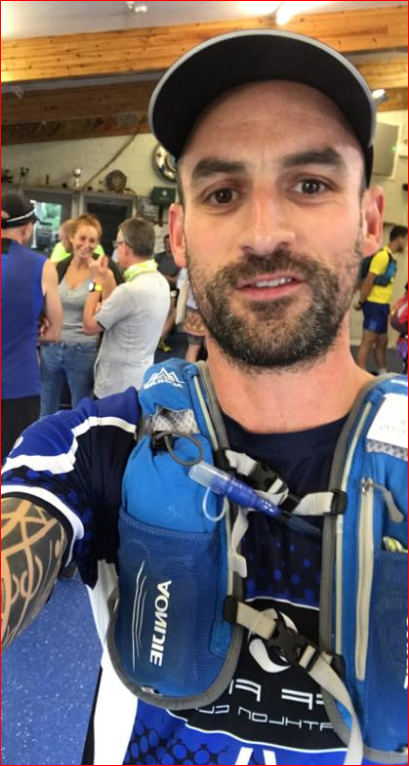 LUNARTIC MARATHON
Our own Chris Ette, Danny Cunnett & Jay McCardle from Sussex Trail Events staged one of their popular races again – the Lunar-tic Marathon. Starting at Shoreham on the Adur. The route was a full 26.26 mile course – however as the race start was 8pm it can be seen why the event was called Lunar-tic & head torches were required over the three lap course. Jon Babbage took part and was pleased to come home on this riverbank trail run in 4:00:36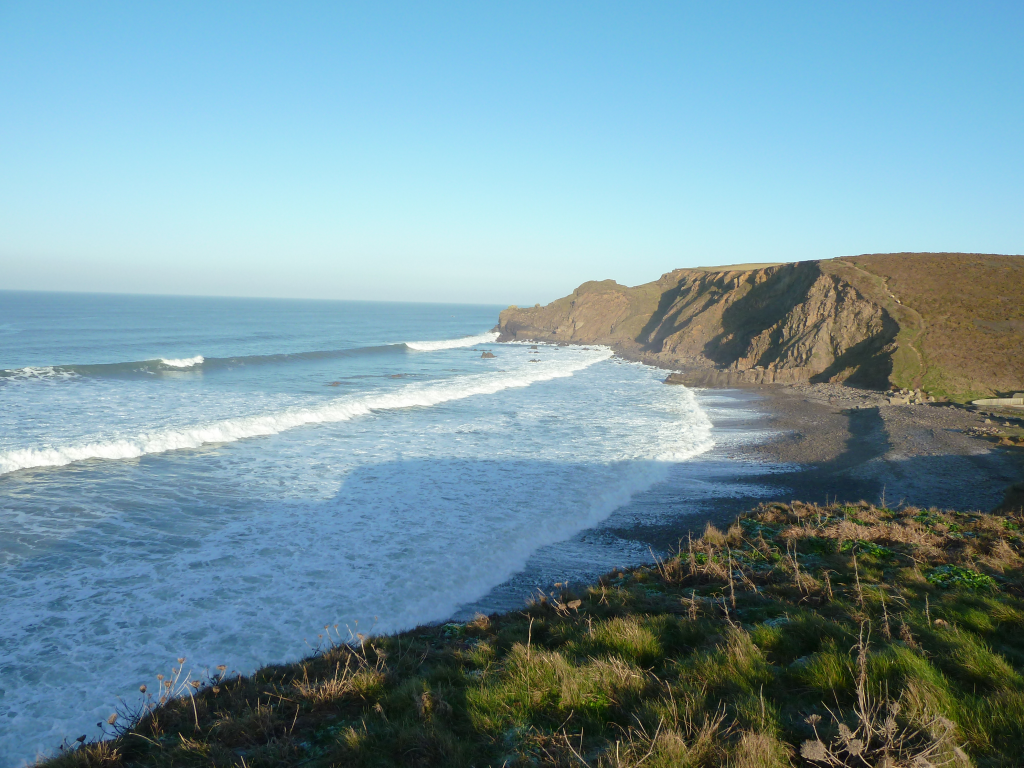 BUDE OPEN WATER SWIM
It might have been a case of a Gatland family holiday down to Cornwall but you can't keep good Tuffs down when there is the whiff of a race around. Bude Surf and Life Saving club staged a 2km open water swim along the north Cornish Coast. The start was at Northcott Mouth with a swim back to Crooklets Beach. This attracted the attention of both Nikki & Alice Gatland whilst Coach Debbie Gatland watched from the beach. To reach the start saw a 20 minute grassy cliff top walk although there was the lure of a barbecue and refreshments at the other end.
Race instructions stated entrants must be competent swimmers and our intrepid Tuffs stated "Conditions were good in that it was bright and sunny but surf was definitely up so they had to swim out through the breakers and along the coast"
There were plenty of Cornish entrants with local knowledge but that didn't stop Nikki storming home 3rd overall and 1st female onto the beach. Not to be outdone Alice wasn't far behind in 6th position overall and 2nd female – two fantastic results – congratulations to them both.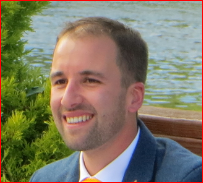 SHEPPERTON OPEN WATER SWIM
Our 'northern' based members have been busy again with Andy Strong jumping into Shepperton Lake on Thursday close to the M3. This weekday series has three distances with Strongie choosing the 750m swim prior to an upcoming Tri and Swim Serpentine. It was a mass start of 150 as all distances started at once, but Strongie put in a great result. He exited the water 3rd overall and 2nd Male – great work.
CYCLES
Groups of cyclists continue to venture out with one group taking this weeks banner shot above. Tuffs train hard and play hard, so as this one co-incided with Wendy Frost's birthday so it was back to hers for well deserved cake!
Have you joined the Tuff Fitty Cycling Group Facebook page yet? No!. Simply apply to obtain access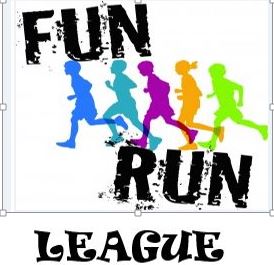 SEVEN STILES – PARK RUN
For the first time since the Round Up began we didn't appear to have anyone at a Park Run. If you are running on a course not on the Tuff Radar; let us know. There were plenty of our usual Saturday morning runners out in the rain, so perhaps the moisture encountered was to blame.
However it was Race Ten in the West Sussex Fun Run League – The Seven Stiles – a 4 mile run starting at a civilised 11am from Henfield Leisure Centre. Well done to Linda Wright & Elaine Rousseau who competed under their running club colours.
DIARY DATES
TUFFS GET WET
Please place Wednesday 21st August in your diary as your club have hired Westhampnett Lake in Chichester for a Aquatic evening of fun from 6pm until 8pm – The event is FREE for paid up club members. As a Wednesday our usual Track night will NOT be held for that week. We apologise to those of our track participants who are not so keen on the swimming. However there is one point to consider. In terms of safety we can use the centre's Kayaks for cover. Therefore if anyone would be happier 'on the water' rather than 'in the water' and would be willing to paddle as part of the safety crew, please let us know. Due to the format of the evening we have to ask that you MUST advise if you are coming to be eligible to participate
ARUNDEL 10K
Part of our Summer Tuff Run series, the Arundel Park 10k is a great scenic, if undulating 10km. Held on the Bank Holiday Sunday 25th August at 9am there is also a team prize for the first four home. It would be nice to get a strong team on the start line entries open here
Some people are reluctant to submit reports for fear of being seen to boast. You are not; our membership likes to see where people are racing and any recommended races so email (with a photo is even better) to clive.harvey@tinyworld.co.uk