Club Lido Race -Arundel Lido
Our third summer visit to Arundel Lido for our club Aquathlon/social and after the morning's torrential rain, perfect conditions for the evening. There was a large turnout of over 50 who came to race, socialise, have fun and eat.
This time we invited our friends from Trinity to join in and Daphne Belt came along with Steve and raced to celebrate a milestone birthday. You should never ask a ladies age, but when you look at the photo of the impressive cake in the album there is a rather large clue.
The race was first off with a 400m swim followed by a 5k run out past the Black Rabbit to Offham and back. Race results below.
Whilst the racing was underway the Tuff masterchefs of Steve Jones and Glenn Parisi were well underway cooking. Catharine Western had prepared her beautiful salads. This time Shelley Babbage had made lotus biscoff caramel shortbread and with the very large Birthday Triathlon cake the spread was huge. So much so trays of cooked meat and cake were being passed around encouraging people to take more well into the night.
A fun evening where some great feedback has already been received, thanks to everyone who supported.
The photo album is below – click on the picture to scan through the gallery. As usual if you wish to take any for your own use – feel free
<
>
Phew, there were some cracking times. Drew Gowland only had his full distance race last weekend and stated he would take it easy – Oh OK then; a 4.55 minute 400m swim split! – awesome work. Hazel Tuppen stroked home to be the quickest female out of the water. It was great to see some strong swimming with seven splits being under 7 minutes.
Henry Teague-Smith had a good swim but was seventh out of the water and he will probably agree his transition was not up to his usual standard, going the wrong way. However, perhaps he was just teasing the opposition, as once he was out of the Lido complex – boom. All the swim times listed below were as everyone hauled themselves out of the pool, therefore the run includes time in transition. Henry's pure run time was just 17.40 an awesome time which enabled him to overhaul everyone to finish 1st overall.
Drew ran home in second place, and with a great 20.05 run split Alex Webb was close behind to finish third overall. There was a good contest in one lane as Chris Robinson and James Togneri raced together. Both strong racers they were pretty much neck and neck throughout. Crossing the line there was just 5 seconds between them. All credit to Jon Babbage, next home, having run Henfield Half Marathon that morning.
For the ladies, whilst Hazel had been first out of the pool, Juliette Reader was only 3 seconds behind and with a quicker run emerged over Arundel bridge in first position, with Hazel in second. Sue Neilson took 3rd place.
The first relay team comprised Graham Liddell and Iris Bennett; a good swim from Graham who handed over to Iris who punched out the quickest female run split. A precedent was set at Lido Race 2 which now dictates that all runners for the relay have to put their shoes on after being tagged to level the playing field! Full times listed below:-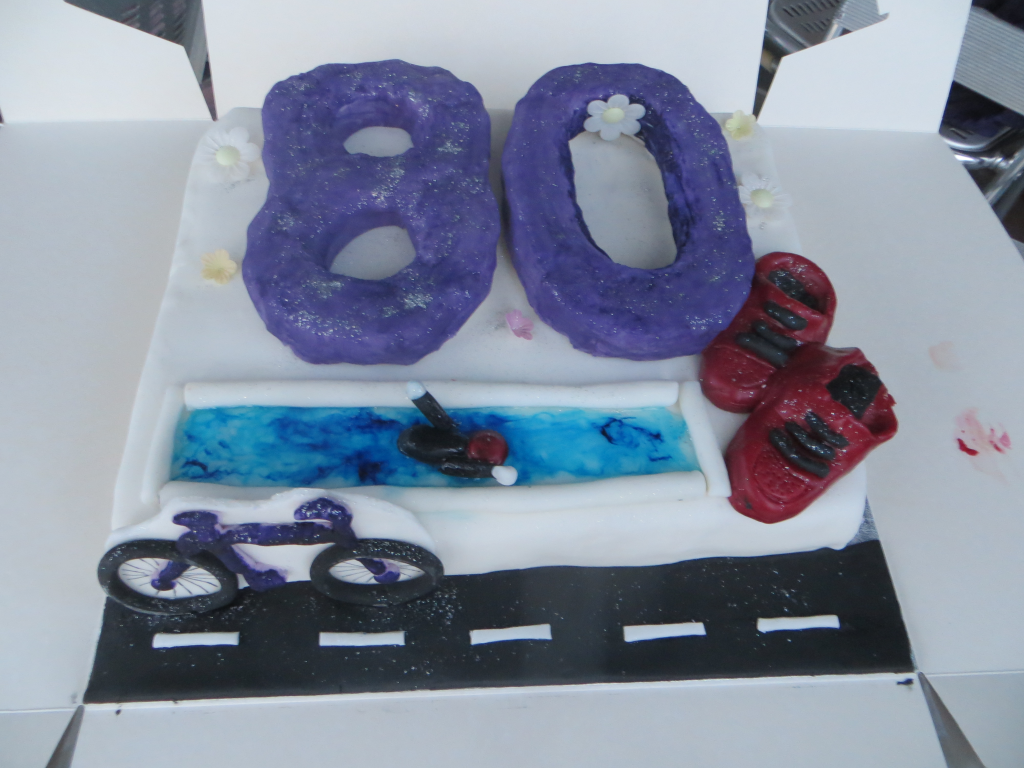 | | | | | |
| --- | --- | --- | --- | --- |
| | | Swim | Run | Total |
| Henry Teague-Smith | | 6.43 | 18.42 | 25.25 |
| Drew Gowland | | 4.55 | 22.05 | 27.00 |
| Alex Webb | | 7.09 | 20.05 | 27.14 |
| Chris Robinson | | 6.00 | 22.00 | 28.00 |
| James Togneri | | 6.01 | 22.04 | 28.05 |
| Jon Babbage | | 8.10 | 21.04 | 29.14 |
| Juliette Reader | | 6.25 | 23.09 | 29.34 |
| Graham Liddell ) | | 7.37 | | |
| | Iris Bennett ) | | 22.04 | 29.41 |
| Hazel Tuppen | | 6.22 | 23.40 | 30.02 |
| Kev Pearson | | 6.23 | 23.39 | 30.02 |
| Nick Bolding | | 9.41 | 21.02 | 30.43 |
| Mike Barrett | | 8.25 | 23.38 | 32.03 |
| David Mills | | 8.20 | 23.57 | 32.17 |
| Nancy Liddell ) | | 7.35 | | |
| | Catharine Western ) | | 25.25 | 33.00 |
| Marc Rice ) | | 8.00 | | |
| | Debbie Boxall ) | | 25.54 | 33.54 |
| Sue Neilson | | 9.08 | 25.12 | 34.20 |
| Nicole Ewer | | 9.00 | 28.22 | 37.22 |
| Susan Douglas | | 7.12 | 31.07 | 38.19 |
| Birgit Woolley | | 8.20 | 34.05 | 42.25 |
| Claire Moyle | | 9.40 | 34.43 | 44.23 |
| Steve Belt | | 8.15 | 36.37 | 44.52 |
| Daphne Belt | | 9.08 | 35.44 | 44.52 |