Weekend Round Up 3rd 4th August Part Two
Part One of the Weekend Round Up has already been released but the vast selection of races attended by Tuffs continues as set out below:-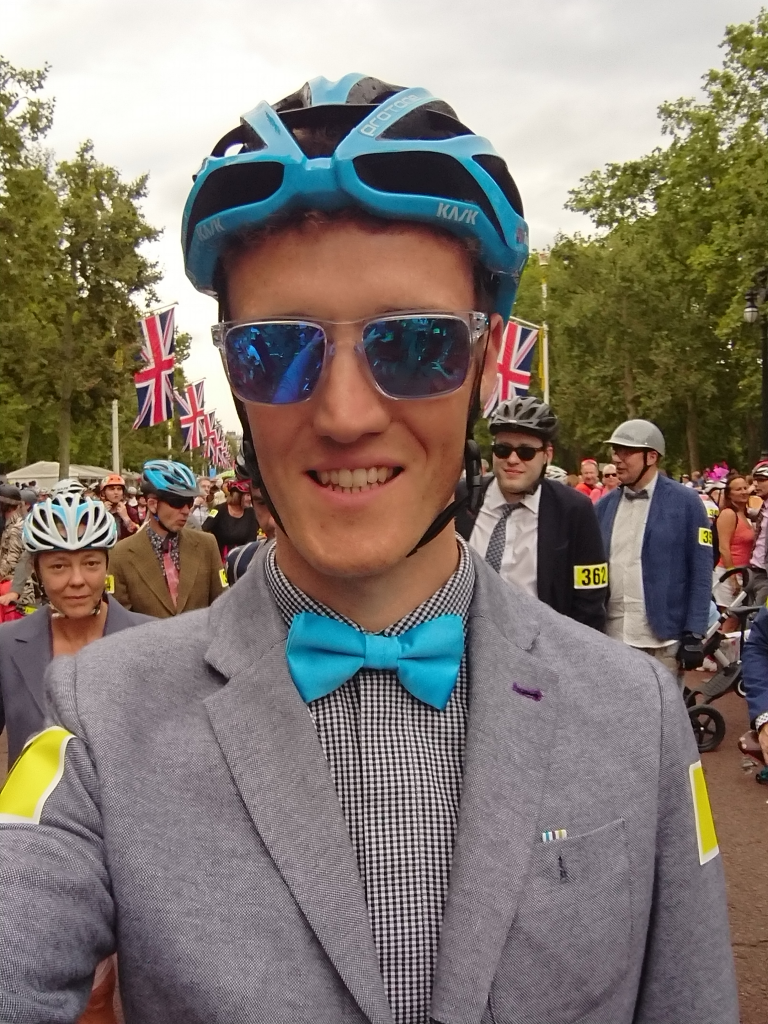 BROMPTON WORLD CHAMPIONSHIP FINAL 2019
Here we have a race report from an exceedingly dapper Tom Goddard Esquire:-
On Saturday 3rd August I was privileged to ride The Brompton World Championship Final as part of the Prudential RideLondon cycling festival. The event, in its 11th year, had qualifying heats held in 15 different countries and followed the Women's RideLondon Classic at 7pm.
The iconic race course covered 8 laps on closed roads around St James' Park, past Buckingham Palace and down The Mall. The 500 competitors start the race with a Le Mans-style dash to the start grid, having to unfold their bikes before taking on the 17km circuit. Riders also had to follow a strict dress code reflecting the heritage of the event. It was a truly international field with riders from Japan, Canada, Italy and the Netherlands flanking me on the start line.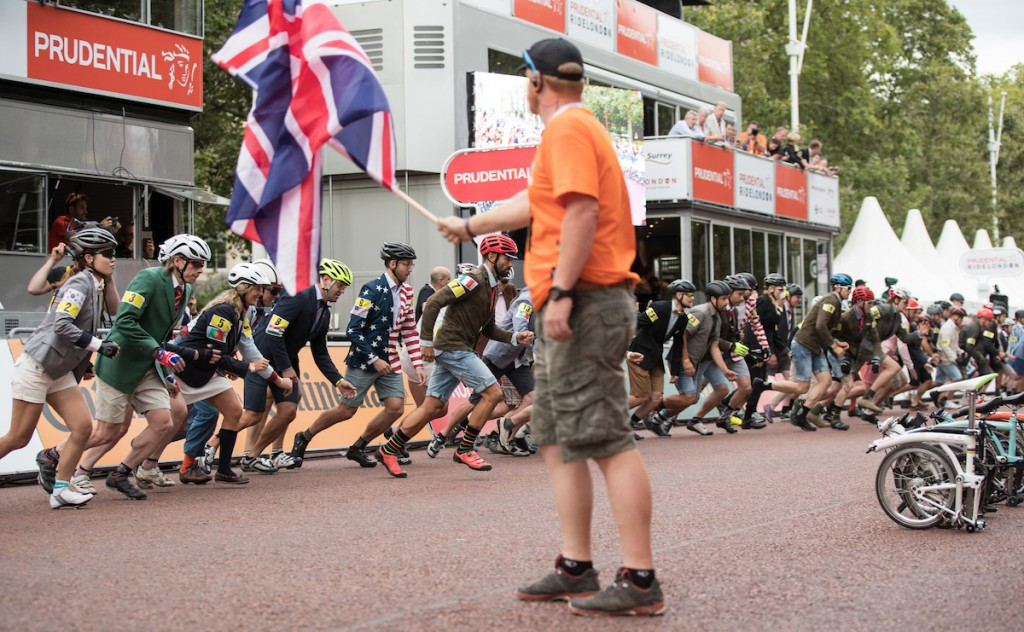 The start was quite the sight to behold. 500 riders lining the Mall dressed in their finery, huge Union flags flying above us, Buckingham Palace standing imposingly to one end of the road and thousands of spectators cheering and bashing the hoardings.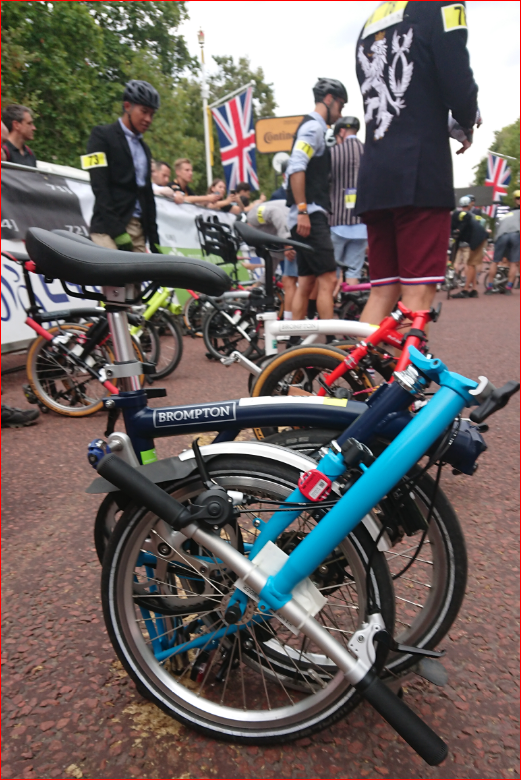 After a mad dash to the bike I chose to take my time with the unfold to ensure my saddle position was correct so I would be comfortable(ish). Triathlon transitions will seem a breeze after that! Unfortunately my slow unfold meant that I missed the lead group and I spent the first lap riding alone at over 40kph, eyes bulging, trying to catch them. I was within 20m or so but with no one to work with I couldn't make contact and was burning far too many matches. I decided to drop back to the second group where I managed to recruit 5 willing riders to try to bridge across to the front of the race. We worked well together but midway through the second lap we started lapping slower riders and the remainder of the race became a highspeed wacky-races dodging crashes and slower riders. Turning the final corner past the Palace, giving the Queen a quick wave, the finish line was in site. As too was the lead pack! We sprinted to try and catch them but about 200m from the line there was an almighty crash with bodies, bikes and sparks flying everywhere. The black flags were straight out and the race was stopped with me a matter of meters from the line. Only 24 riders ended up crossing the line.
The eventual winner, avoiding the crash, was pro crit racer Alec Briggs from the Specialized Rocket Espresso team. Other riders of note were David Millar in 11th and Michael Hutchinson in 12th. I managed the 10th fastest lap split and an average speed of 37kph which I was very pleased and rather surprised by! Not bad for three gears and tiny wheels.
It was so much fun and such an incredible experience I really hope I can race again next year. I would thoroughly recommend anyone who has never done a draft legal race to give it a go whether on a Brompton or a full sized bike!
Tom
PRUDENTIAL RIDE LONDON
The ballot is now open for Ride London in August 2020 if any members are interested in registering. But what about this year? we had Ross Malyon riding. He was participating under his work's club of London Underground Cycling Club as he rode around the 100 mile course. Ross completed in 7:13:04
ISLE OF WIGHT PIER TO PIER SWIM
A long established 1.8km swim across Sandown Bay with the 2019 race being staged for the 67th time. There is often a Tuff presence and this year was no exception with another of our swim specialists; Anthony Towers taking part. There is a choice of wetsuit or non-wetsuit swim but Anthony stuck with the non-wetsuit option and as usual posted a good result.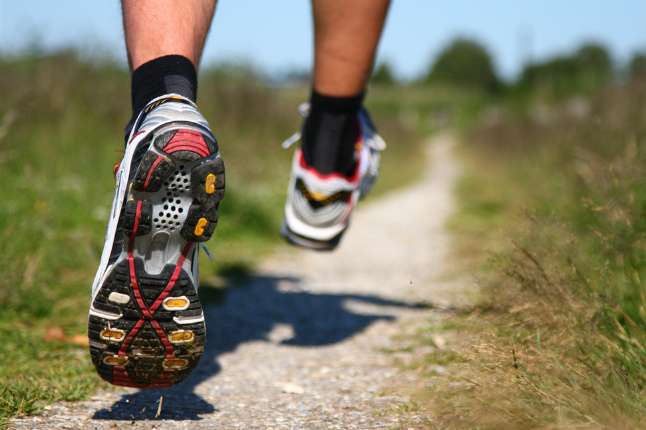 HARTING 10 MILE TRAIL RUN
South Harting nestles on the other side of the South Downs with the local cricket club the location for a 10 mile trail run. This was a friendly event with just 197 finishers and well marshalled which was useful due to the sheer variety of gravel, forest trail and Downland tracks encountered. The route was not that friendly with the only way is up and onto the South Downs Way amassing 1,000 feet of climbing. Trevor and Clive Harvey entered the run and they reported it was a scenic route and for just £13 – good value with coffee and cake (and medal) – highly recommended for next year.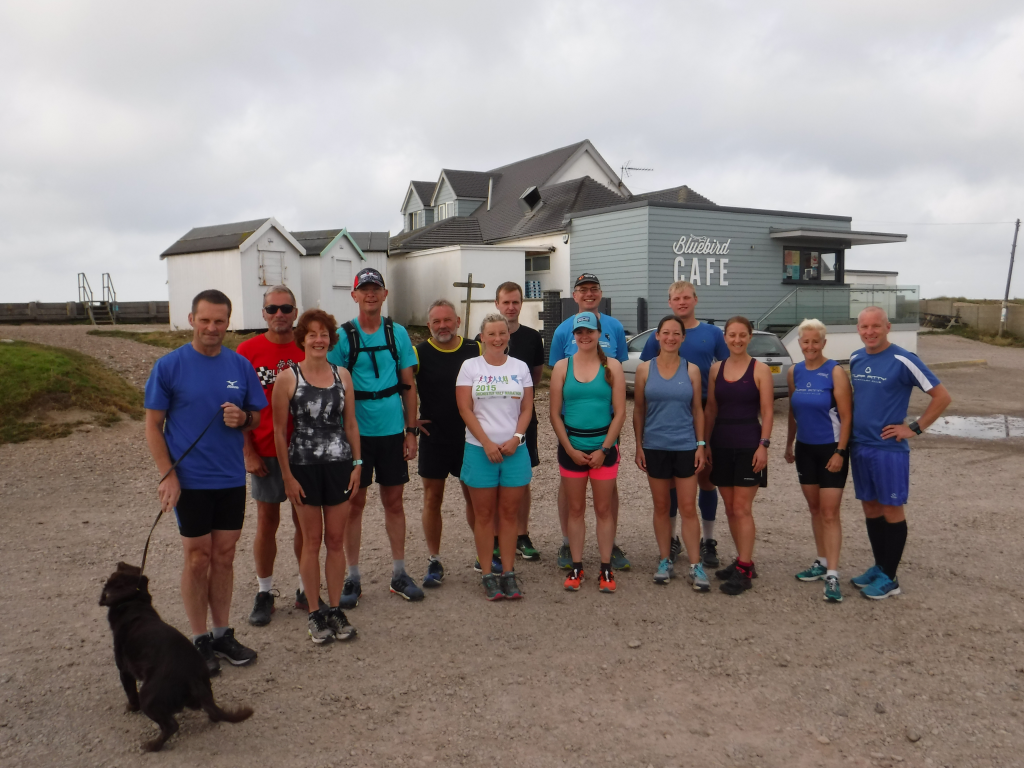 BEACH BUM RUN
Our Saturday runs continue from Arundel every week at 7:30am to get 'undulations' but with conditions aligning a 'special' route was chosen for this week. With low tide matching our usual 7:30am start, and warm sunny conditions a "Beach Bum Run" was staged from Bluebird Cafe out to Worthing Pier and back. Thankfully the forecast didn't let us down….however the storms earlier in the week had chucked up a vast bed of seaweed. This saw the runners weaving in and out of the rocks and in the end just short of 8 miles were achieved. Click on the photo album below for shots of Tuffs on the Beach
<
>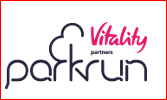 PARK RUN
Last week the editor lamented that for the first week ever, there wasn't a Tuff at a Park Run. This prompted a member to say in fact they were completing a Park Run at Medina Park Run on the Isle of Wight. Dave Priest had been reticent about submitting it thinking it wasn't of merit as it wasn't quick. He is definitely modest as not only did he complete a Park Run, the course, whilst scenic, is hilly, and he ran round carrying an 8kg rucsac! The question must be why? However Dave explained this was the prelude to commencing a cycle around the Isle of Wight, which as we know is also a hilly course to tackle – Awesome work Dave and thanks for continuing our run of Park Runs after all.
Meanwhile back to this weekend, normal service was resumed in some style despite there not being any runs at Bognor or Lancing Green, as there was a big cluster of quality times at Worthing Park Run. Alex Webb ran, matching his PB exactly to the second of 18:43. Stephen O'Donnell completed in a very spritely 19:59 just 12 seconds off his PB. The quality continued as Dave March crossed in 20:22. Chris Sloggett completed an incredible 112 Park Runs. ED Lay was the next Tuff home, then Tim Kenny. Six Tuff runners with Amanda de Ridder on the organising team
The good news continued at Littlehampton Park Run with Adrian Oliver achieving a new PB of 22:52 shaving a superb 30 seconds off. Linda Wright was the next club member home. Not to let husband Adrian get all the glory, Jenny Oliver also achieved a new PB by 3 seconds.
Horsham Park Run saw Ian & Leigh Moore run around together to complete 11 (known) Tuff competitors running this weekend.