Weekend Round Up 19th 20th October
The week before the clocks change and still no let up in Tuffs out racing:-
THE GREAT BOTTOM 5
Another excellent race from our own Jason Rae at Southern Multisports. There was a strong Tuff contingent with 10 club members running and with Tuff ladies outnumbering the men, they take this week's banner shot. From left to right: Sue Neilson, Hazel Sheward, Christine Holyoake, Shelley Babbage, Amanda de Ridder & Clare Worgan.
Very local, with the start from Whiteways Lodge Car Park and a civilised 10am start, it was ideal as the race could be completed, receive the medal, devour the nice bacon bap (all within the price) and be home before you are missed. The route took in forest trails and was pretty much uphill to mile point 3. If any Tuffs were under the illusion that this would be easy, firstly, Race Director Jason was on hand with Simon Thistlethwaite & (potential Tuff) Malcolm Sheward doing the timing. But during the climbing, first Tuffs came across Tiff Orton, who was marshalling; shouting encouragement and whipped out her camera phone. Shortly after there was Jon Roper at a marshal point also with camera phone in hand and just at the 3 mile point Jon Babbage, although he did have sweeties on hand. Therefore these three marshalling ensured the Tuffs couldn't let up the pace at all.
First Tuffs home? it was a close result between Tim McGrath & Jay McCardle who finished 10th & 11th respectively in 40:39 & 40:44. Next a great result from Amanda de Ridder who finished as first Cani-cross. Sue Neilson & Glenn Parisi were followed by Clive Harvey. Hazel Sheward, Clare Worgan, Shelley Babbage & Christine Holyoake completed the Tuff Ten, plus the 5 organisers/marshals.
This was the second in Jason's five mile run series with the final one being Rewell Wood on Sunday 10th November. 10am start with Medal/Bacon Bap for just £16/18 – highly recommended.
Some photos for the Tuff family album follow:-
<
>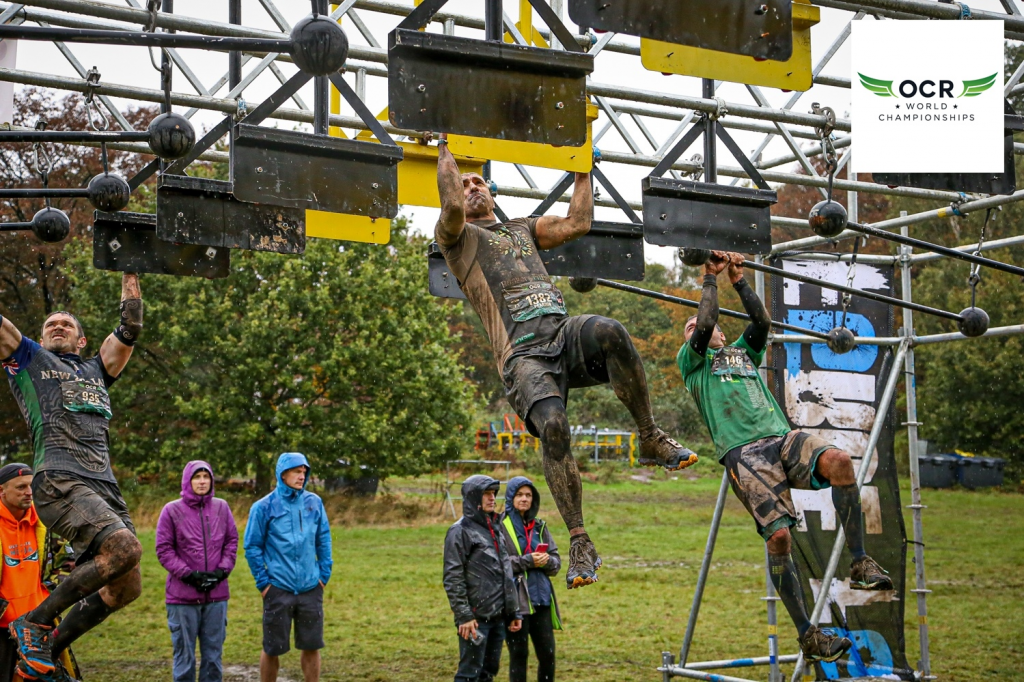 OCR WORLD CHAMPIONSHIPS
Whilst last week we reflected on Kevin Pearson' s Spartan Race in Windsor, it was then straight onto the OCR World Champsionships. OCR World Championships are the only independent global championships for the sport of Obstacle Course Racing. Kevin qualified for these World Champs earlier in the year which was an impressive performance in it's own right.
Billed as London based, the event centred on Brentwood and was deemed fast, furious, and more technical than previously with competitors from all around the world. However it was also held in brutal conditions as the pictures of Kev testify. He advised it absolutely chucked it down all weekend. The photo below was during the phase where competitors ploughed through the mud whilst carrying 25kg sand bags. The exceedingly wet conditions meant the bags were also very slippery and the photo was just as Kev's bag slipped from his shoulder necessitating being dragged for the final few metre. What an impressive, if bonkers, way to spend a weekend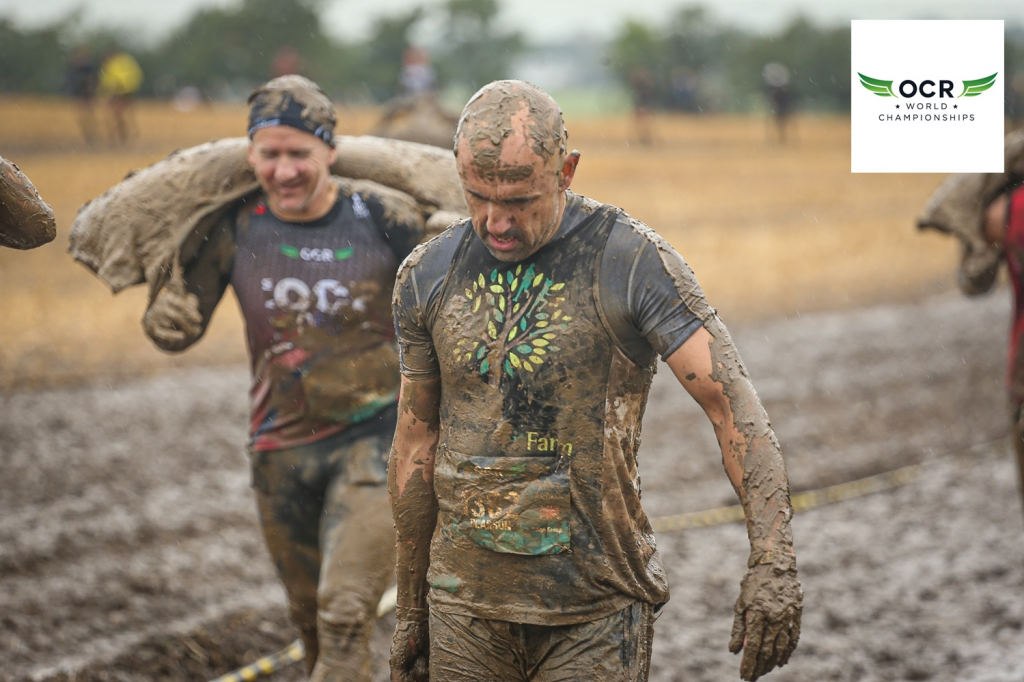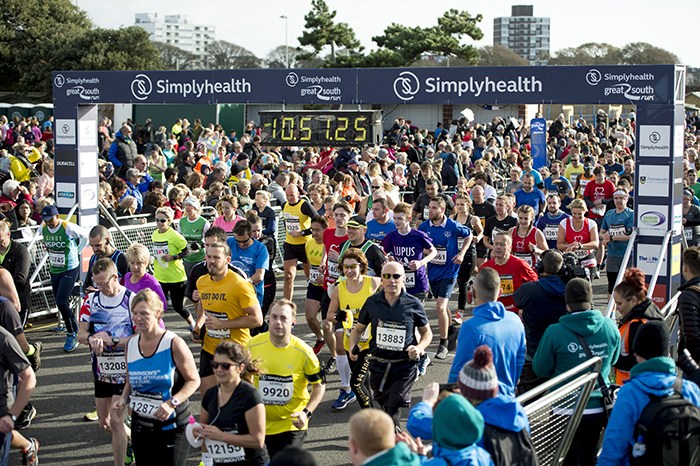 GREAT SOUTH RUN
Stated to be the world's leading 10 mile race around a flat course taking in some of Portsmouth's historic landmarks. Started in 1990 (although the first race was held in Southampton) there is usually a Tuff presence or several.
This year Richard Hobbs ran again, a regular competitor back to his roots in a race that has continued to grow with an estimated 20,000 runners. He reported "I had a good day. Perfect conditions, northerly wind, never had that! Slight change to route probably a bit slower because of it". "Still a good day out though". Rich came 228th overall in 1:03:29 and said he was very pleased, as well he might as that is the top 1.4% – impressive.
Whereas Hobbsie has competed here regularly, for Claire Moyle this was her first 10 mile race. Despite nursing a poorly calf muscle she did well completing another year when she has set (and accomplished) several new firsts including her first full Olympic Tri – congratulations Claire & Hobbsie – two Great Runs.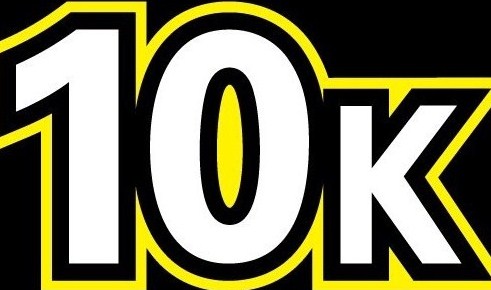 HOVE PROM 10K
The 12th Hove prom, with the HQ at Hove Lagoon is a fast and flat two loop 10k. As it is also part of the Sussex Grand Prix there were 461 finishers. Murray Hodge was our sole representative here – well done Muz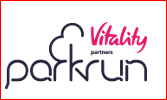 PARKRUN
At Littlehampton Parkrun, Clive Patterson-Lett was fifth home for the second consecutive week – crossing in 19:48. Adrian Oliver was next back across the finish. Jenny Oliver ran and good to see Nicole Ewer at her first Littlehampton event. At Worthing Parkrun just two club members this week; Amanda de Ridder ran ahead of her cani-cross race the next day and Elaine Rousseau. Horsham parkrun saw Ian & Leigh Moore run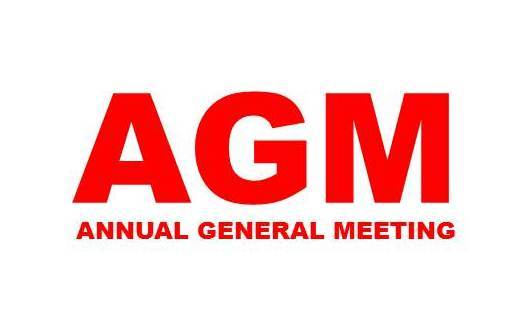 TUFF FITTY ANNUAL GENERAL MEETING
Don't forget Tuff Fitty's AGM is being held on Saturday 26th October in the Littlehampton Wave. Our usual Saturday swim is first at 5pm for an hour with the AGM getting underway from 6:30pm. Tea & Coffee is to be supplied and importantly it will be your opportunity to vote on the races that will comprise the Tuff club championship races for 2020.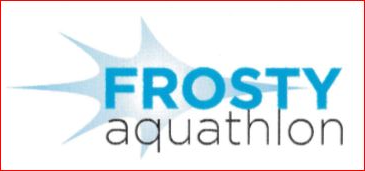 FROSTY AQUATHLON
To our club members we are on the lookout for volunteers on the day of 1st March to ensure we have a successful staging of the 25th anniversary Frosty Aquathlon. Such volunteers are particularly vital this year as we are trying to maximise the number of Tuffs who race. So either way as a Club member we hope you will be able to place 1st March in your diary to help or to race. Volunteers please pass your name to Clive Patterson-Lett. To our friends and anyone who may be reading this; we do have an early bird entry fee on offer currently but this will end in little more than a week on the 1st November – so don't delay – enter today
Don't forget: don't be shy, please send any race reports across for inclusion in the weekly round up's. send to clive.harvey@tinyworld.co.uk – thanks