Weekend Round Up 7th 8th December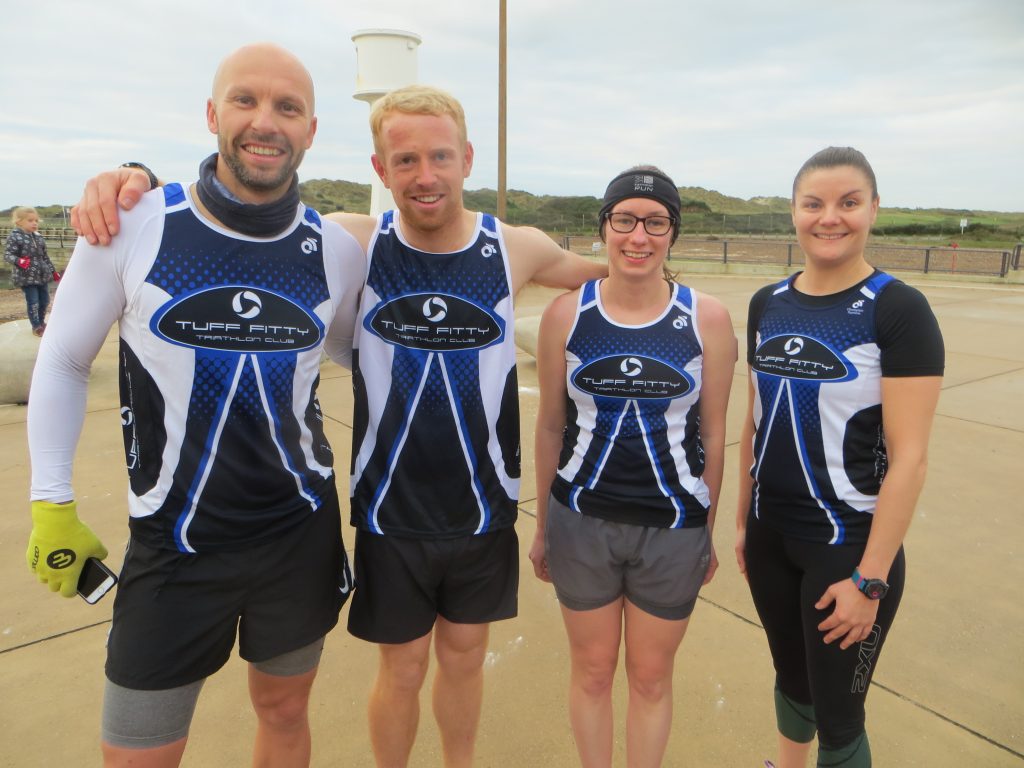 TUFFS 'DO' PARKRUN
Tuff Fitty's initiative with West Sussex Mind has proved very successful, recognising how physical activity can help mental well being. Mind are holding a 'Red January' to encourage everyone to get active in what can be a difficult month for many. Tuff Fitty support this promotion and attended Littlehampton parkrun to explain to the assembled runners. Graham Liddell, our mental health lead champion gave a short speech at the race briefing and afterwards his committee and club members handed out flyers. A successful morning with several stating they would sign up and there were two ladies who were interested in coming along to join Tuff Fitty.
However Tuffs were not there just to chat as a superb turnout of members bolstered run numbers to make the largest field at Littlehampton since the summer.
As the runners surged forward there was a large number of Tuff vests at the front and second runner home overall was Henry Teague-Smith in just 17:17 – most impressive. Juliette Reader was the first female home acquiring a new PB for this course, a very impressive morning's work from the Reader/Teague-Smith household, although we think Juliette could claim the bragging rights for coming 1st! 🙂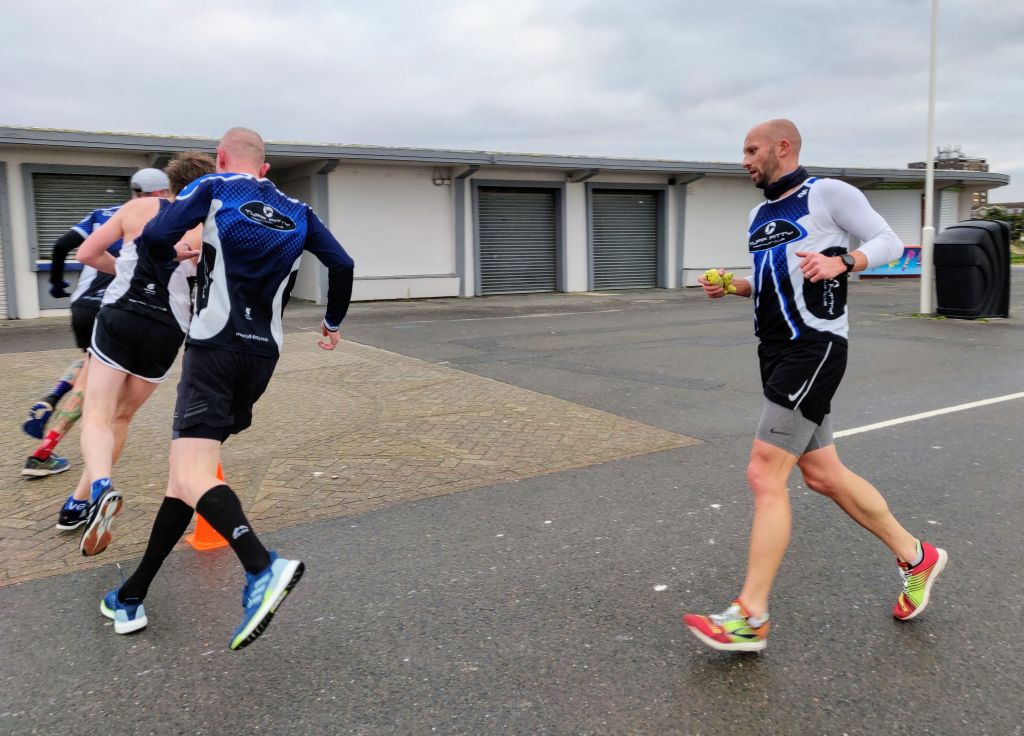 The above photo shows Tuff Fitty at its best as there was a tremendous Tuff peleton of runners with the above four all finishing within 19 seconds of each other. Andy Crawford was 6th (19:15) Matt Whittaker (7th- 19:20) Jon Babbage (8th- 19:22) and Clive Patterson-Lett (9th-19:34).
The good news didn't end there as James Togneri was next back across the line followed by Juliette. Hazel Tuppen crossed the line as 3rd female overall and Sue Neilson was 4th female. Les Pearce, Dom Amey Michael Redgrave & Trevor Harvey were next to cross the line. It was fantastic to show Tuff Fitty in such a strong light as Clare Worgan, Jon Roper, Clive Harvey, Shelley Babbage, Bob Thomas, Claire Moyle & Tiff Orton meant 20 club members had been in action. Well done to Adrian Oliver, Linda Wright and Chris Evans who were on the volunteering team and to Nicole Ewer and Jenny Oliver supporting and of course our mental health ambassador Graham Liddell
An interesting footnote is that the next day a runner came up to the group of Tuffs at Milton Keynes who had been in Littlehampton seeing his brother. He commented on the great Tuff turnout the previous day which he thought was very impressive, and asked if we were a national club – not yet the chairman replied 🙂
Thanks to Adrian Oliver for the action shots; click on the album below
<
>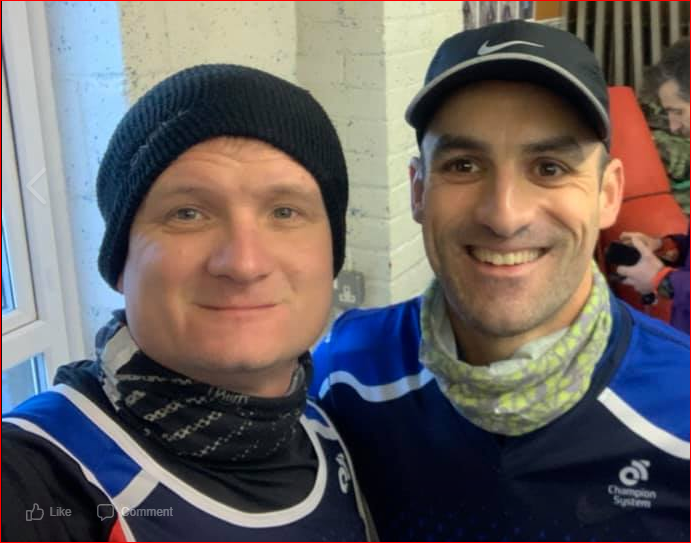 MOUTH 2 MOUTH MARATHON
Sussex Trails and our very own Chris, Danny & Jay put on great events and thank you to Gavin Sewell for reporting in on the Mouth 2 Mouth Marathon where we had four Tuffs running. People may be forgiven in thinking this is just running from the Adur to the Arun, but whilst the start is at Shoreham, the route goes up the Adur to the South Downs Way. Then it is along the SDW to the River Arun and back down to Littlehampton. This 28 mile route earns our respect to the Tuff quartet who completed.
"As I have done the Darkstar a couple of times and the Downslink Ultra I knew Sussex Trail events always put on a well organised race. I also knew, but forgot, that these events are tough. That must have slipped my mind when signing up for this."
"The night before the M2M the wind and rain were keeping me awake, and I was hoping the weather was going to calm down before the start. When I arrived, the sun was coming out and the rain had stopped, unfortunately the wind was still there. I registered and saw Tuff captain Jon Babbage all ready and raring to go. Met my mate Ant there also and we all quietened down for the race briefing."
"The first part of the race was fairly easy along the river and a steady climb up to Chanctonbury Ring. Jon and his friend were off to a flyer and before long were a couple of dots in the distance. As soon as the elevation went up the wind became worst and was massively draining. The second climb was brutal, and we were only 10-11 miles in. And when we got to the top the wind was in our face. "
"The second part of this race was the worst, I was on target at half way to keep the 9 minute per mile pace I wanted but then the mud combined with the wind really started to take its toll. I think it was just after descending Amberley mount we hit the worst of the mud. Ankle deep and nothing you could do but plough on through it. I saw Jon just after this and he had banged his head on a tree due to the mud. He seemed ok and we chatted and ran together for a bit. But it had definitely taken the wind out of his sails."
"At this point I don't think either of us were thinking about a time, just finishing."
"For me the toughest part was the last 7 miles along the river, after the last aid station at the Black Rabbit. The marshals and aid stations were fantastic, with lots of encouragement and a great selection of munchies. Our very own Jason Rae was there, for a change not running, but looking after us."
"My calf, ankle, thighs were all hurting, and the last 3-4 miles were very much a run-walk approach turning into a limp-walk, before just a walk-walk. I managed to hobble over the finish line and was greeted by Jason McCardle with my medal. A fantastic bit of bling. He could tell I was suffering and gave us a sympathetic hug."
"Big shout out to Jon who persevered and finished his 5th (I think) marathon of the year. Also well done to Chris Sloggett & Linda Wright who also completed in the extremely muddy conditions. "
"All in all very happy with my 4.50ish time. One of the toughest marathons I've done and I didn't expect it to be. I was going to sign up for Darkstar again, but not sure I want to see anymore mud. But you never know it might be dry…"
Gav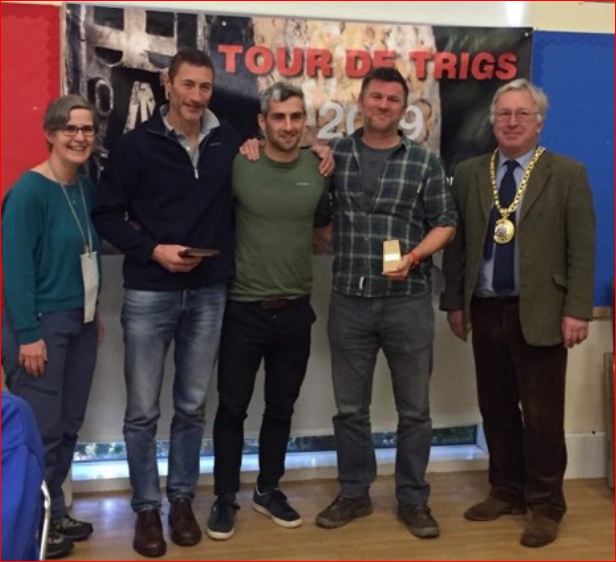 TOUR DE TRIGS
Next up is a great report from Paul Atkinson having survived a muddy Oxfordshire:-
"Tour de Trigs – 50th anniversary of the 50 mile walking challenge in Oxfordshire. The task on paper was relatively straightforward. 24 hours for a team of 3 to complete 50 miles on foot circumnavigating a trig-infested route around the hills of Banbury. However, the question lurking in our minds was why do only 30% of entrants complete the challenge?"
"The answer became apparent over 19 torturous hours: 1. It's bloody hard. Expect to visit the dark side. 2. Oxfordshire is made up entirely of ploughed fields of wet clay. 3. And hills with trig points on top. 4. It was dark for 13 hours. 5. Horizontal rain. 6. No signage, no markers, no food, no maps provided. 7. All info has to be transposed onto your own maps using a set of written instructions provided 30mins before the start. 8. Controls get moved by farmers! 9. At 3am in the pitch black and driving rain when you've run out of food and your Garmin has given up and your head torch has packed in, the map really does lie.
To be fair our prep wasn't great. There wasn't any. And we had a top session on the Hook Norton the night before. So…we rocked up at the finish at 4.45am feeling a little shabby, to discover we were the 4th team home. Only 8 teams completed this year. Just missed out on the "old gits" prize but did pick up prize for 1st "novice" team lol. Pictured are my fellow sufferers Barry The Builder (Ex Tuff) and Jonny Burke, who you may recognise from various Sussex trail events. Never, ever again…..
Paul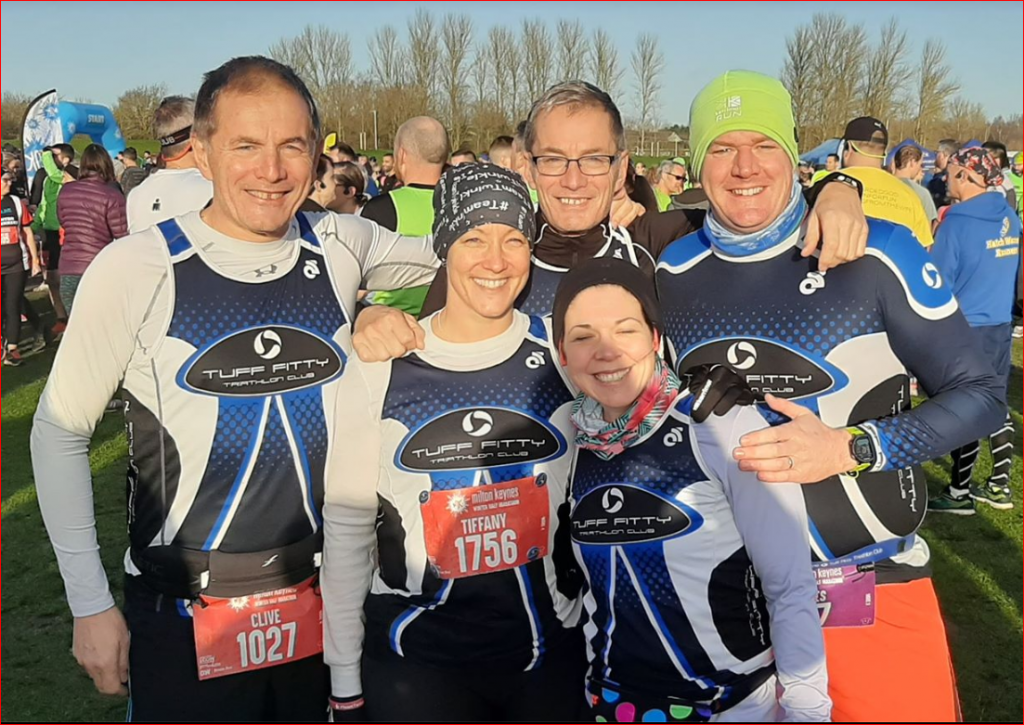 MILTON KEYNES HALF MARATHON
Whilst Milton Keynes is based on a North American-style grid road network, did you know that no-one in Milton Keynes is ever more than half a mile from a park! It was this abundance of parks and canals that was the setting for the Milton Keynes Half Marathon with 2,100 finishers. Tiff Orton kindly takes up the story:-
5 Tuffs go to Milton Keynes….
"When James Brock posted that he was travelling to MK for a half marathon and he had a car full of space for other peeps I was in! Turned out it would be a first Tuff trip for Shelley B and also the Harvey's joining us."
"An early start and we were off on the long journey. Arriving in plenty of time for a coffee and poo stop we made our way to the start and Jimbo asked me to don my coaches cap and lead us in a warm up. Before I knew it I had managed to knock a poor lady's coffee out of her hand!! Whilst giggling at my gaff I the repeated the movement again to demonstrate and punched another old lady!! After many apologies we were off. A circular route (yes in MK!) along canals and rivers and the miles munched away."
"We all finished in one piece and the finishers prize was some of Jo's brownies, yummy!!"
"Nice long sleeve t shirt and a bit of bling made for a lovely day out."
"P.S. no old ladies were harmed in MK 🙂 "
Tiff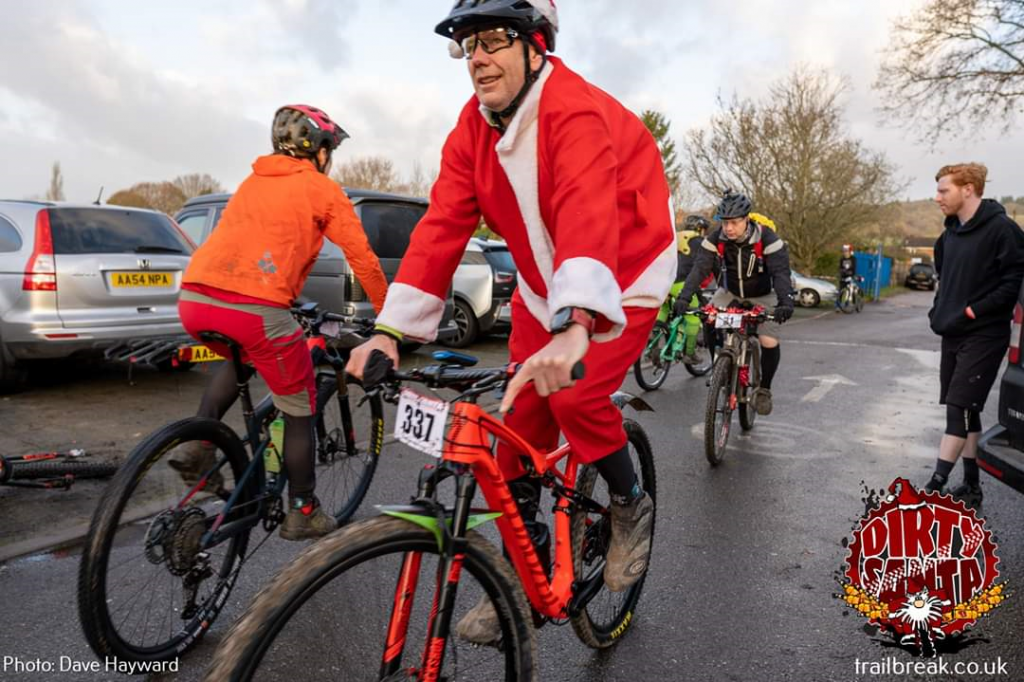 DIRTY SANTA
Jon Roper headed up to just South of Guildford for the Dirty Santa Mountain Bike Sportive. There was a choice of 38k but this is Jon we are talking about so he rode the 45k route. He reported in that there was tea and warm mince pies at the aid station and fancy dress was encouraged – hence his outfit above, but it is left to the editor to point out that he rode the course in a quick time.

GOODWOOD RUNNING FESTIVAL
The running Grand Prix at Goodwood where competitors notch up laps of the motor racing circuit to complete a marathon, 20 miler, half marathon, 10 or 5k. In the Half Marathon Paul Martin took part finishing in a strong 1:46. Harry Finnigan took part in the 10k and we have the thoughts of both of them:-
"It was OK, well organised, a little boring so probably wouldn't do it again. It was the wife that was supposed to be running, but was injured so I had to step in, and with zero distance training under my belt, my hips and knees were not impressed, the last couple of laps were painful!! "
Paul
"Did my second 10k at the weekend. It was at Goodwood racetrack. The weather was kind and the atmosphere was great. A world record was made on the day, maybe not my time. 🙂
"Saying that, I improved from 54 mins to 52 mins which I was happy about. Starting to enjoy running now which is amazing and looking at Brighton Half in February. 9 months to go until my 1/2 ironman. Onwards and upwards"
Harry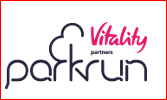 PARK RUN
The Tuff collective at Littlehampton park run was impressive; however we have some more to add to our grand total to make 23 parkrunners this weekend as follows:-
At Lancing Green park run – Amanda de Ridder was in action completing her 111th parkrun. Up at Horsham parkrun Ian & Leigh Moore participated notching up their 77th & 46th park runs respectively