Weekend Round Up 8th 9th February
Storm Ciara decimated the race action on Sunday, most notably in respect of Worthing Half Marathon where a plentiful number of Tuffs had entered. (potential reschedule in September). However there was still Tuff action to report.
SUSSEX CROSS COUNTRY LEAGUE
The cross country league came to a conclusion on Saturday. A big thank you to everyone who attended one or more of the series. we have two views on the afternoon of racing. Firstly Simon Thistlethwaite & then Alex Webb.
"The final race in the Winter XC league takes us to Bexhill."
"With people dropping like flies on the day in unforeseen circumstances it was going to be touch and go whether the men had a full team or not. If only 3 per team the final man counts as last place plus 10 penalty points so a team of 4 guys was vital for a good chance of us gaining promotion into Div 2."
"With Alex and myself arriving together with Juliette by our side we immediately saw Adrian Oliver who was armed with hot tea and treats. I was certain Paul Martin would also make an appearance as he rarely misses the XC and he did not disappoint."
"Stammer park had such a good turnout in total numbers including a big turn out of Tuffs with some old welcome faces making a rare appearance but the drop in numbers at BexhHill was visible".
"We arrived early giving Juliette plenty of warm up time with a delayed start in the ladies race taking the race start to 14.20 and the men's to 14.50″.
"Kate Cooper was also on side to boost the ladies points having arrived early for the junior races with her wee one from track who was also racing."
"Alex went for a quick recce and reported the course was extremely muddy and double knots in the shoes were a must if you wanted to keep your shoes on."
"As we all stood about shivering next to Worthing Striders tent we were soon welcomed in and before long it felt like home again only this time we did not have the benefit of our 1 man erection blue tent ( unless Clive isn't there then it's 6 of us ) as our own Clive Harvey regular tent set up guy was out racing at Chichester Harbour. How rude 😀"
"The race itself was indeed very muddy with a very confusing 1 Orange , 1 red , 2 red lap course and a bit of blue with a bit that shouldn't have been on the map – following the guy in front was my favourable option 😬"
"I took a little tumble on the fourth lap at the same corner I'd slipped on during the previous 3 laps. Alex set off like a man possessed and put the shifters on me when I saw he was still 100 meters or so ahead with a mile already passed. He meant business and I was unsure whether or not I was going to be able to catch him especially in the mud."
"We all agreed that the course itself was quite enjoyable but the climbs in the mud were quite energy zapping, the weather was perfect , the company was perfect and we hope we did enough on the day. "
"It was great to see Toby from Team synergy finish 5th here with possibly a Silver medal as second overall in the entire series; well done Toby. Adrian , Alex , Paul , Juliette, Kate and Kate junior thanks for your amazing efforts today."
Simon
"Having missed the second and third Sussex Cross Country meets I was pleased I was able to run the final match at Bexhill. Simon, Juliette and I drove over together and were pleased to meet Adrian and Kate there. The weather was dry and sunny and I was expecting the course to be in a reasonably good condition. During our warm-up Adrian and I quickly realised this was not the case. The mud was thick and plentiful! However, we were pushing for a promotion spot up to Division Two so it was all to play for."
"Each team requires four people to make up a full team and the men's team were still a member down. However, 30 mins before we were due to set off Paul arrived. Hurrah!"
"Juliette and Kate were off in the ladies' race first. Then at 2.50 it was our turn. Despite the mud, I was feeling strong and decided to go off at a good pace. Big mistake. After the first hill it was clear I had gone off far too quickly. The mud sapped all the energy from my legs Simon quickly came past me and it was just a question of hanging on as I was passed by LOTS of people."
"Eventually the finish line came and it was all I could do not to collapse in a muddy heap"
"Special thanks to Adrian for the tea, Simon for the choccy and Worthing Striders for letting us use their tent."
"Alas, we missed out on a promotion spot but we'll try again next year!"
Alex
Editors note: Cross Country is great training and also a great advertisement for our club – the organiser of the league has stated it is nice to have a club belong other than a 'pure athletics' club. Thanks and respect to Juliette Reader, Kate Cooper, and Adrian Oliver who attended every one of the season's events this year – thank you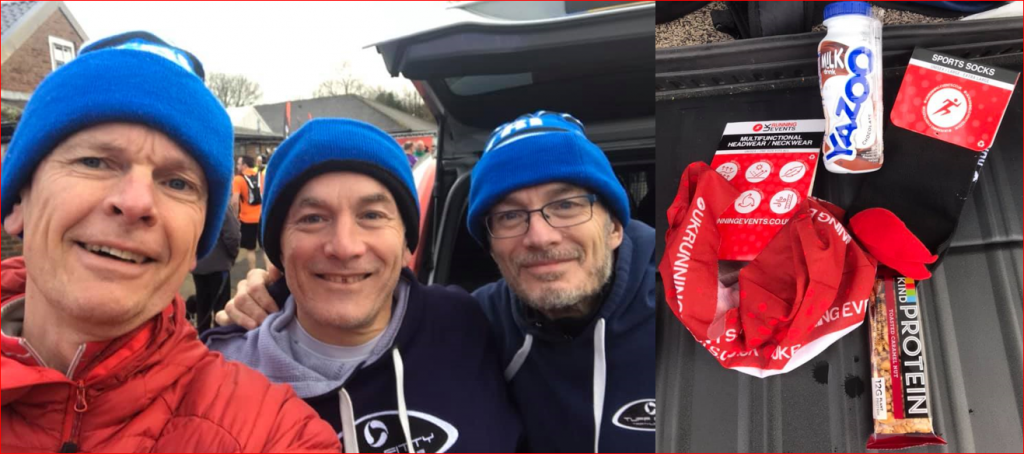 CHICHESTER HARBOUR THORNEY ISLAND TRAIL RUN
Keeping up with the muddy theme, Clive Pattterson-Lett reported in following a race from Emsworth. A great report although it falls to the editor to point out CPL had a great race coming home 9th overall.
"Trev, Clive and Clive set off for Thorney Island for the inaugural Chichester Harbour more in hope than expectation particularly after " toilet gate" at Portsmouth Costal Marathon in December!🥴 💩🥴"
"Well what a pleasant surprise-plenty of loos with " capacity" a great goodie bag and a stunning if tough run course with a big field. "
"We all set off on the long 15.2k route and then the slipping and sliding began. Both Trev and I took a tumble with "Twinkle Toes" Clive H staying upright. After enjoying the amazing views across the harbour towards Bosham it was a well deserved rub down in the car park! before stopping off for a bite to eat on the way home."
"A great event ( part of a series) with further legs in March and November. I would highly recommend this one, not far to travel, different ( tough) route with challenging underfoot conditions and a goodie bag comprising; medal, socks, buff, museli bar and a drink👍"
Clive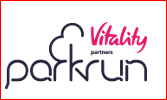 PARKRUN
Only two known parkrun locations this week with Tuff participation, but quality at each. At Worthing parkrun Les Pearce ran home in 22:45 and then Chris Sloggett for his 134th run. Dave Priest was less then 30 seconds behind Chris and then Amanda de Ridder who was the 9th female home. Last week we mentioned our newest Tuff – June Fuhrmann, (although we have had two futher new members join this week). Back in action again this week, June recorded her 100th parkrun – congratulations, a great achievement. Next home Tim Kenny on his 80th parkrun and then Elaine Rousseau on her 90th parkrun.
Up at Bushy Park, Andy & Kirsty Strong were in action again, with Kirsts leading Andy 71 to 59 in the parkrun totals.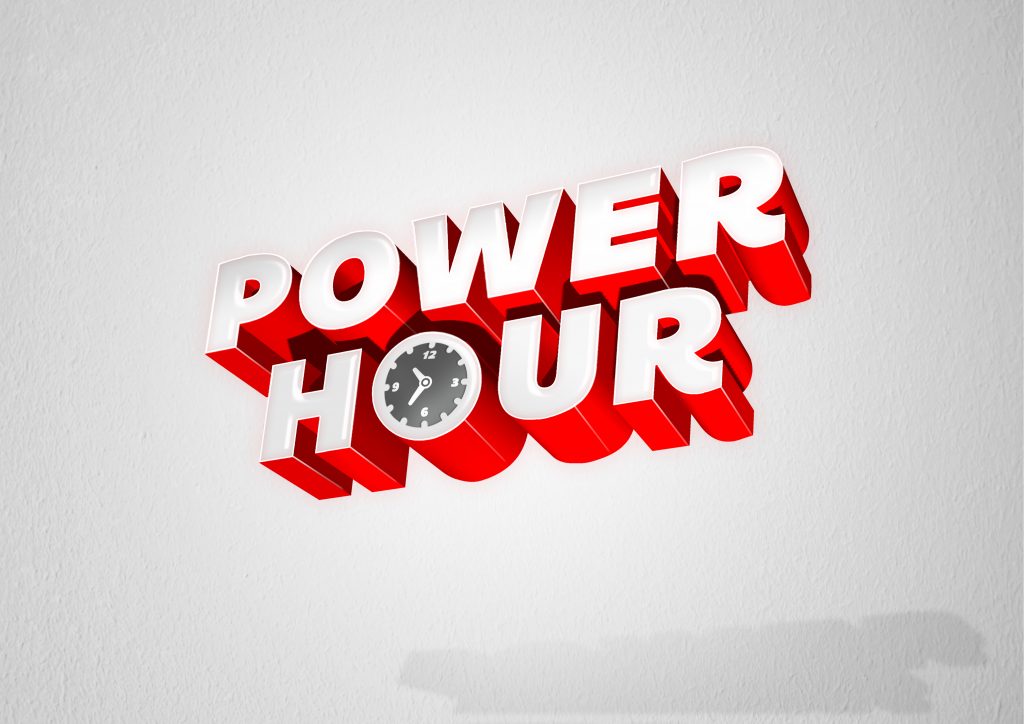 POWER HOUR
This Saturday's Power Hour – 15th February -has been extensively advertised here (so it is likely the few who didn't know, won't be reading this!) Our standard Saturday swim training morphs into the Tuff Power Hour. Usual swim fees applies and all participants entered have been sent details as to the team they are in. Swim just 100m – easy? Ah, but you will be in a team where your teammates will be hollering and cheering you on, and once you have finished, you get ready to do it all again taking it in turns with your teammates in a relay to be the team with the most 100's in the hour – a great evening ahead – a super Captains initiative from Nic & Jon