Tuff Fitty 23rd April Round Up
A month has elapsed since the Government's lockdown dramatically altered our ability to operate. Various initiatives continue and all Tuffs are encouraged to keep abreast of our social media, and join the virtual initiatives whether Tuff Kit Sunday, which proved popular, or one of the other activities, group Zwift rides, or fancy dress Friday.
This latest round-up covers reports from an Ultra Marathon and a Marathon. We are delighted that despite the difficulties we continue to recruit. Our latest Tuff joined last week – Nick Hartfield. Nick was already known to many Tuffs and helped out at the Frosty – welcome Nick. Also further down there is an England Athletics publication highlighting ideas from various clubs as to how to motivate people, and guess what? The publicity drive following Fancy Dress Friday means that Tuff Fitty receive national recognition.
WORTHING ULTRA BACK GARDEN MARATHON
In normal times Jay McCardle would probably have completed his 100th marathon by now. We also know that as a third of the Tuff Trio who run Sussex Trail Events, they come up with some unusual venues, but surely Jay must surely top the lot, as he takes up the story:-
"Well it all started with a silly idea about doing a marathon around a garden then Mark Cockbain ( he puts on silly and crazier events than us; ie the hill and the tunnel) issued a isolation ultra challenge of a ultra distance in less then a 100 metre space. So the challenge was set.
When I started the leader was on 66 miles and I had originally thought about just clearing that by a few miles but the day before I thought if your going to do 70 you might as well go for the ton. I measured a 200 ft route around my girlfriend's garden which meant 2640 laps to do the 100 . So I set off on the Thursday at 9.45 and finished on the Friday at 9.25 with 100.2 miles done.
However the route I chose meant 4 sharp turns every lap which destroyed my hip flexors by the end. It was my 11th time finishing the 100 mile distance and I arrogantly thought it would be simple. How wrong I was on a trail like the South or North downs way you have stunning views, hills to walk, other runners to chat to which fills the time. This was a real head messer with one garden and a massive no of laps that never seemed to go down.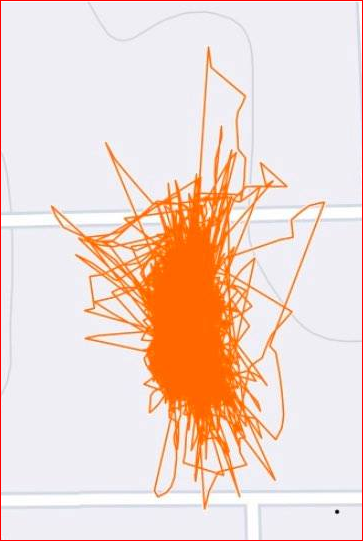 I was pleased to have risen to the challenge and seen it through but was only top of the leader board for one day as next day someone did 106 and the day after someone did 107. Not something I will rush back to in a hurry. Still got to do 3 official races for the 100 marathons so hopefully this crazy time will end soon .. Next challenge maybe 10 marathons in 10 days in bizarre places like the zig zags at high salvington etc but a work in process. Hope everyone is keeping safe
(PS: 'I ruined the lawn!)
Jay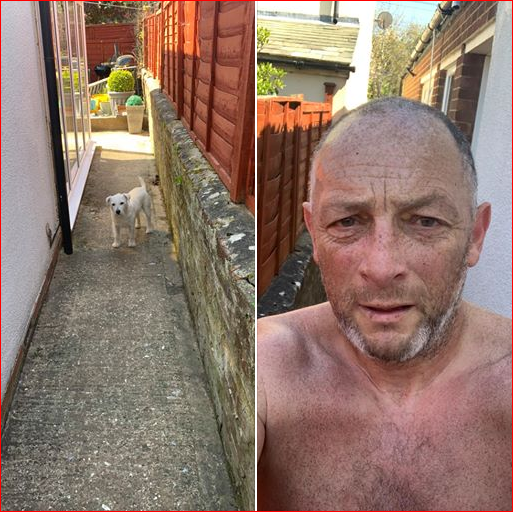 FELPHAM BACK GARDEN MARATHON
Another bonkers/inspiring (delete as applicable) event was undertaken, this one on the hottest day of the year so far by Jason Rae; he has also reported in:-
"Last weekend I was supposed to run Brighton Marathon before heading to Scotland for the Highland Fling Ultra this Saturday. As everything has gradually been put on hold/cancelled/postponed, the last time I ran was the Steyning Stinger in early March. Having no specific race to train towards is a real blow to my enthusiasm to run. I did however measure the path along the side and back of my house and calculated its exactly 1000 laps for a marathon.
Jay's epic garden run last week got me thinking about running again, but running outside for more than an hour at the moment is a definite no. Lots of runners telling themselves and others its OK to do so on various social media sites doesn't feel right. We are fortunate to live in a country where we are trusted to use common sense on these things and out of respect to people living in built up areas without open spaces, the Downs or even gardens I've decided to adhere to all the guidelines in the hope we can get back to what will be the new normality sooner rather than later.
I had done my quota of work for the day and was sat in the garden procrastinating when I suddenly thought I'm going to run a marathon this afternoon. 10 mins later I had my run shoes on a bottle made up and 10 pegs to go on the line at 100 lap intervals. I got going and after about 75 laps heard my neighbour asking how far I was running. I said I was hoping for 26.2 miles or 1000 laps. I have a drain cover on the pathway so each lap I had the choice to rattle it or jump over/round it . I hope they weren't too annoyed by the noise it made. The first 300 laps felt really comfortable , then 400 came and went, My foot started aching so I decided to press on to halfway then change shoes, loo break etc. I got going again and knocked out 600, 700 then 800. Having not ran for over 6 weeks I was pleased to still be running albeit slowly due to the constant uturns and 90 degree turns (2 of each per lap) 900 passed and I broke the last 100 into 10's and 40's (40 laps per mile approx. ) The last 10 laps arrived and I imagined it was the last 400m of Brighton along Marine parade (except with 20 u turns and sharp corners)
Definitely one of the tougher mental challenges I've done, I hate running past my house when I do longer runs so to run past my front door 2000 times took some doing. I did have a spectator – my dog Dave. He hates being left alone so every time I ran towards the front gate he would watch from the middle of the path thinking I was going out.
Not sure if I'll do it again. Maybe 5 halfs in 5 days if we get locked down again In 2 weeks time.
Cheers
Jason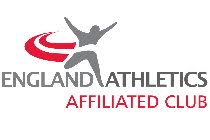 ENGLAND ATHLETICS
As an affiliated club to England/UK Athletics, we have received a newsletter to show ideas that some running clubs are adopting to try and keep the motivation/camaraderie going in these difficult times. It is pleasing that many of the initiatives were already adopted (as above) and through our Coaches Corner Facebook group. When scrolling through it was pleasing the push we gave to Fancy Dress Friday means that Tuff Fitty feature. The article is here
Well done to all those who did/continue to participate. Thanks to James Brock for taking FDF a step further as he is raising money for St Barnabas House, please feel able to donate on his Justgiving page here
If anyone has ideas to help motivate each other to get out and train (individually and within guidelines) please let any one of the committee know.
Stay safe everyone, and please encourage each other to stay in contact.