When:
August 3, 2019 @ 7:30 am – 9:00 am
2019-08-03T07:30:00+01:00
2019-08-03T09:00:00+01:00
Where:
Bluebird Cafe
BN12 5QX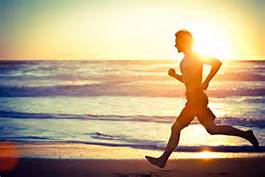 Our Saturday run training continues throughout the year from Arundel to get 'undulations'.
This coming Saturday 3rd August we have a change of venue to The Bluebird Cafe in Ferring (BN12 5QU). Those who haven't run from there it is down a gravel track towards the beach at the corner of West Drive and South Drive.
Meet to canter off at 7:30am.
It is important to state that this run is open to ALL Tuffs regardless of whether you are Sa
turday runner or not. It would be equally beneficial to the Outlaw crew who would just like to get their legs turning after their Nottingham adventure, and to those wishing to get out of bed for a run.
~ Low tide is at 7:25am
~weather forecast 17 degrees at 8am with the sun coming out and a light breeze
So ideal conditions for a
Beach Bum Run.
The route will be out to Worthing Pier and back – circa 10k along the beach.
It is important to stress that there is just one suggestion if you are coming – wear your oldest pair of trainers – not your best race day ones as they are likely to get wet. It is customary to bow to "Pier Pressure" wade around the end of Worthing Pier depending on the height of the tide (usually knee deep) and last year a club member (who shall be nameless) decided to lead a route due south! halfway along. However worth stating this is a run and it never got close to be being a swim.
Most stay for coffee afterwards ( not obligatory) but if you do you may wish to pack a dry top
Hope to see you there