When:
October 25, 2020 @ 10:45 am – 11:00 am
2020-10-25T10:45:00+00:00
2020-10-25T11:00:00+00:00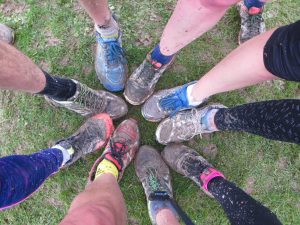 All distances cost £22.50 per person. Choose on the day 5 km, 7.5 km, 10 km, 12.5 km, 15km, 17.5km, 20km – fun run up to a half marathon! It's all off road, mostly on firm grass / mud / stony walking tracks. Wear suitable exercise clothing, sturdy road trainers or cross country / off road trail trainers (no spikes allowed). One very short section might have a few puddles. Pulborough Vineyards Run founded in 2015 and is run twice a year in May and September.
To make it easier to monitor the 80 spaces limit we have just one booking link for 10km – even if you want to run 5km or half marathon etc book and pay for the 10km and choose your distance on the day / keep going until you want to finish in the 3 hours time limit then double check your time and distance with the timekeeper at the finish line.
It's a challenging and enjoyable route that you can complete 2-8 times to suit your own fitness levels. If for example, you were originally aiming for 4 laps but only want to complete 3 that's fine just let the official timekeeper know and they'll write down your finish time. Times and free photos will be posted on our social media websites (Facebook, Twitter, Linked In, Google+) and via e-mail 48 hours after the event. You can few previous race photo albums and times on our Facebook page.