The following headings are helpful in explaining more about how Tuff Fitty operate, and providing guidance to members. For any questions that may arise; please contact one of your committee members or team of coaches.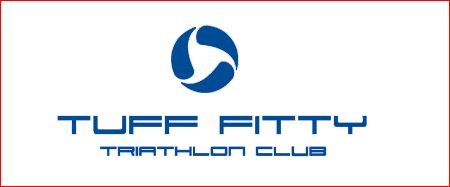 CODE OF CONDUCT
Tuff Fitty operate a succinct code of conduct which is vital to ensure the continued development of our club. Every member is asked to understand, and abide by this code to ensure a positive & safe environment is provided, which is welcoming for all.
TUFF FITTY CODE OF CONDUCT
Tuff Fitty Triathlon Club's objective is the promotion and participation of multisport training and activity to all its participants. Our aim is to encourage this equally to all, regardless of gender, sexual orientation, religion, age, ethnicity, culture or political views.
This safe inclusive environment will also be accepting of every athletic ability and it is asked that all members show mutual respect and encouragement to each other, and at all times practise good sportsmanship.
Members must abide by the rules and regulations of our sport, including, but not limited to British Triathlon Federation, (BTF) and this extends to respecting the advice and guidance from the club's coaches, and when competing – Race Technical officials/organisers. Furthermore, all club members will comply with the BTF's anti-doping rules. This paragraph extends equally to club training sessions, and club races through to representing Tuff Fitty/country at national and international races. British Triathlon's Inclusivity & diversity Code, our governing body, has set out its own standard which Tuff Fitty fully endorse and sign up to. Their document is here
Open communication is encouraged with each other, club coaches, committee members and the general public. Everyone must be mindful that they act as ambassadors for Tuff Fitty. At all times everyone must show respect, and consideration whether in terms of differing views, welfare or safety. The importance of being inclusive for all extends beyond training sessions and competitions/events. We ask members to remember this when attending social gatherings and communicating on social media, or on other platforms such as Whatsapp and Messenger etc. Infringements in this area will be taken very seriously by the club committee and may incur further actions.
If anyone has any concerns or issues arising from the above, please contact one of the committee members or alternatively our safeguarding officer as soon as practical.
We welcome feedback. If you have any suggestions on how we could improve our club, please contact one of the club officials who can be found here We are also committed to ensuring that individuals feel able to raise concerns. If you have a concern, you may prefer to contact our safeguarding officer (here) who is independent of both the committee and coaching team. Regardless of who you contact, we will consider any concerns with respect and consideration for all involved and, as far as we are able to do so, confidentially. No one within Tuff Fitty will be penalised for raising concerns unless not made in good faith.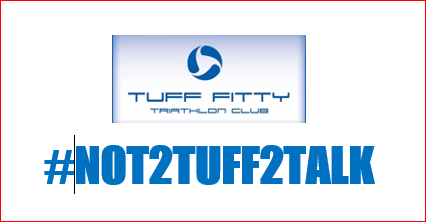 MENTAL HEALTH
Tuff Fitty are very keen that we are open and welcome to all, whether of different backgrounds, situations or different abilities. Physical activity is recognised as improving mental health and wellbeing & we have adopted the #not2tuff2talk tag. Please see the objectives we are working to here