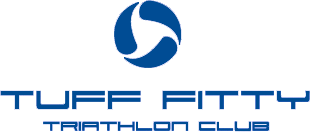 FROSTY AQUATHLON
Frosty/FrostBite Live Results 2022
Photos from Frosty/FrostBite 2022
Thank you to all our competitors who entered the Frosty & Frostbite Aquathlons on the 6th March. We were pleased to see you all and hope you enjoyed your event.
On behalf of Tuff Fitty Tri Club we hope this signifies the start of a good 2022 season for you all, and hope that we may see you for the first Sunday in March in 2023 -Sunday 5th March
Frosty Aquathlon
The Frosty Aquathlon is a well-established, open to all and is a highly popular swim/run race. 2020 was a significant milestone for the event as it was the 25th anniversary, and held in the Littlehampton Wave. (postcode BN16 2NA) on the West Sussex south coast.
The swim is in an 8 lane 25 metre pool – the run course is a loop around Mewsbrook Park before heading out onto the seafront promenade.
The Frosty is traditionally held on the first Sunday in March and many competitors view it as an annual curtain raiser to their new season and to find out how successful their winter training has been.
As the name suggests, it can be cold and we have even seen snow. But don't worry, the swim is indoors and the transition at pool side, which means that you can pull on your trainers and get ready for the run in the warm.
We offer two distances:
The Frosty: 800m pool swim and 10k run – Minimum age for participation is 17
The Frostbite: 400m pool swim and 5k run – Minimum age for participation is 15
Entries will be available on-line once open. The entry fee for both races are the same.
£30 for BTF members
£35 for non-BTF members.
Alongside your entry fee, we asking whether you would like to make a small donation to Cancer United, a local cancer charity, a cause close to our members hearts and is our charity of the year.
Registration is at 6.10am with the first wave of the Frosty setting off at 7.00am. The swim is in a 25m Pool and we have experienced lane counters to count your lengths. The run is well marshalled and takes in a circuit around the local boating lake before heading along the seafront promenade. The course is flat and, if your training has gone well and the weather is kind, fast. Individual and team winners are usually announced and presented with their prizes at around 10.30am.
All competitors receive a memento – we tend to avoid T-shirts or medals. There are a range of individual prizes for both the Frosty and the Frostbite. The longer event, the Frosty, also has a team event. The full list of prizes are as follows:
Frostbite
1st 2nd, 3rd female
1st 2nd, 3rd male
1st female junior (up to 17)
1st and female (up to 17)
Frosty individual prize
1st, 2nd, 3rd female
1st, 2nd, 3rd male
1st female vet (over 40)
1st male met (over 40)
1st female supervet (over 50)
1st male supervet (over 50)
Frosty team prize (1st prize only)
Teams comprise four nominated members which must be mixed sex (at least one female and one male in each team). Each competitor enters and races individually and the four individual result are combined to produce an overall time.
If you want to find out more, scroll down to see:
the write up in the May/June 2017 edition of Triathlon Plus, which describes the Frosty as one of the best places to test yourself
our race report from 2020
All recent results
IMPORTANT:- There are no entries on the day, or transfer of entries. Unfortunately no refunds are possible once the entry fee has been paid.
6th March 22 Frosty Aquathlon Race Report
The morning dawned to bright skies. Recent storms had passed, promenade swept of shingle, but it was very cold. Outside temperature of 3 degrees did deter some entrants, although an indoor transition helps this time of year as competitors had the option to wrap up before leaving for the run – many did. The Frosty was fortunate to lose just one year through Covid as the 2020 race occurred two weeks before the word 'Lockdown' was heard.
First race was the Frosty (800m) swim. Daniel Hammond (SUTri) was the first to exit the water but it was a closely contested affair to get through transition with his teammate Cordelia Halfhead (SUTri) gaining the quickest split with the top seven existing the pool under 13 minutes. With competitors starting in waves and the quickest swimmers together, it was now down to the runners to see who they could reel in.  Two runners achieved sub 40min 10k's with Gabriel Dellar (SUTri) a very quick 34:36 running home to secure 1st place overall in 47:47. With a strong run split of 37:51, Laurie Argent crossed the line second overall.  Daniel Hammond was not to be left out after his swim as he ran home 3rd overall.
In the women's race Katie Wright had an equally strong swim and run to finish 10th overall and 1st female in 57:13. Backing up her strong swim, Cordelia Halfhead secured second female in 58:32.  Horsham Amphibians have been attending the Frosty since its inception, so it was pleasing to see Tess Davison as third female in 59:20.
The Frosty recognises age groupers and congratulations go to Michelle Peckham (Horsham Amphibians) & Neil Bradfield (Chichester Tri) as the winners in the vet category.  The super vet categories were won by Liane Davids (Mid Sussex/Tuff Fitty) & Phil Couch (Mid Sussex).
The team competition for the first four club members home (including at least one male and one female) started to be predicted as the Southampton University Tri team started to pour over the finish line.  Their combined race time of 3:34 was 21 minutes ahead of Mid Sussex Tri Club and Horsham Amphibians in third place.   
No course records were broken this year, with the Ladies Frosty record remaining unbeaten since 2003 (Chrissy Radon from BRAT tri) but Southampton University Tri ensured this was their third consecutive team win.
—————-
It is interesting to see the development of the Frosty Aquathlon over the years with 2022 being the 26th staging of the event. The Frostbite (400m/5k) in the early days was always considered the 'support race' but steadily over the years numbers have risen, and for the first time ever, the Frostbite had more competitors than the Frosty. It was gratifying to see such a high percentage just starting their multisport adventure with the Frostbite as their first race, and 57% of the entrants were female.
Whilst many were making their debut, this did not detract from close racing and some quick times.
Marcus Widdess has a great record having finished 2nd overall in the Frosty in 2020 and winning the Frostbite this year securing both the quickest swim split (6:09) and the fastest run split (17:53). Marcus, also SUTri – total time was 24:03.  Host club Tuff Fitty provided the 2nd finish overall with Mark Walford after the 5th quickest swim and 19:41 run.  Daniel Quinn from South London Harriers had a very strong run of 18:34 to finish in third position overall.
There is a competition for the juniors and whilst just an entry on the male side Jaymes Fonteyn did very well. Jaymes finished in 7th overall in 2020 and this year moved up to 6th overall. However this year he improved his overall time by 2 minutes 30 sec; a great achievement.
For the ladies making it a family affair, Shiverers/Phoenix compatriot Naomi Fonteyn secured first female in 30:33.  Host club Tuff Fitty were also on the podium. Juliette Reader finished 30 seconds behind for 2nd female.  Katie Young was the third female home.
Thank you to everyone for your support. We hope that this signifies the start of a successful 2022 season. The Frosty Aquathlon will provisionally return 5th March 2023
Results Archive