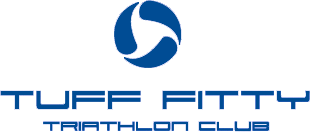 FROSTY AQUATHLON
Considerable work has been put into discussions with our partners at the local council and with The Littlehampton Wave. Unfortunately we have had to come to the difficult decision to advise that our traditional 1st Sunday in March Aquathlon will not be able to progress because of the ongoing pandemic. Tuff Fitty will continue to monitor the situation & if it is possible to stage the event later in the year, then a revised date will be advertised. Thank you to all our previous competitors and we hope we will be in a position to welcome you back to Littlehampton in the future.
Frosty Aquathlon
The Frosty Aquathlon is a well-established, open to all and is a highly popular swim/run race. 2020 was a significant milestone for the event as it was the 25th anniversary, and held in Tuff Fitty's new home, the new – Littlehampton Wave. (postcode BN16 2NA) on the West Sussex south coast.
The swim is in an 8 lane 25 metre pool – the run course is a loop around Mewsbrook Park before heading out onto the seafront promenade.
The Frosty is traditionally held on the first Sunday in March and many competitors view it as an annual curtain raiser to their new season and to find out how successful their winter training has been.
As the name suggests, it can be cold and we have even seen snow. But don't worry, the swim is indoors and the transition at pool side, which means that you can pull on your trainers and get ready for the run in the warm.
We offer two distances:
The Frosty: 800m pool swim and 10k run
The Frostbite: 400m pool swim and 5k run
Entries will be available on-line once open. The entry fee for both races are the same.
TBA for BTF members
TBA for non-BTF members.
Alongside your entry fee, we asking whether you would like to make a small donation to Coastal West Sussex MIND, our local independent mental health charity. We are working with Coastal West Sussex MIND as part of our #not2TUFF2talk initiative which aims to improve mental health and wellbeing through swimming, cycling and running. If you want to find out more, have a look at the #not2TUFF2talk webpage or follow us on Twitter @not2tuff2talk.
Registration is at 6.10am with the first wave of the Frosty setting off at 7.00am. The swim is in a 25m Pool and we have experienced lane counters to count your lengths. The run is well marshalled and takes in a circuit around the local boating lake before heading along the seafront promenade. The course is flat and, if your training has gone well and the weather is kind, fast. Individual and team winners are usually announced and presented with their prizes at around 10.30am.
All competitors receive a memento – we tend to avoid T-shirts or medals. There are a range of individual prizes for both the Frosty and the Frostbite. The longer event, the Frosty, also has a team event. The full list of prizes are as follows:
Frostbite
1st 2nd, 3rd female
1st 2nd, 3rd male
1st female junior (up to 17)
1st and female (up to 17)
Frosty individual prize
1st, 2nd, 3rd female
1st, 2nd, 3rd male
1st female vet (over 40)
1st male met (over 40)
1st female supervet (over 50)
1st male supervet (over 50)
Frosty team prize (1st prize only)
Teams comprise four nominated members which must be mixed sex (at least one female and one male in each team). Each competitor enters and races individually and the four individual result are combined to produce an overall time.
If you want to find out more, scroll down to see:
the write up in the May/June 2017 edition of Triathlon Plus, which describes the Frosty as one of the best places to test yourself
our race report from 2020
All recent results

1st March 20 Frosty Aquathlon Race Report
2019's Frosty saw the event proceed even though Storm Freya battered the South Coast on the morning and there was a remarkably low number of no shows. February 2020 had already seen Storms Ciara and Dennis, so it was with dismay to read that Storm Jorge was on its way. However the 1st March dawned to dry, though chilly, weather, and even some sun (for most of the time!) but the set up of the race which includes an indoor transition meant any conditions could be accommodated.
The Frosty (800m/10k) was the first race to get underway with a very competitive field with five swimmers all exiting the pool within 45 seconds of each other at the 11 minute mark. The fastest swim split was from Toby Nisbet in 11:15 from Team Synergy (Swim split included transition) with the fastest female swim split from Nikki Gatland (Tuff Fitty) in 11:48. Once into Mewsbrook Park the run specialists got into their stride. The unusual way the race is run, with competitors going off in waves, meant that the lead pack could see, and hunt down the competition. With the sun having come out, conditions looked favourable, except as the runners were on the course there was a sudden hailstorm which drenched everyone, although thankfully it cleared quickly. There were just three runners who broke the 40 minute 10k mark, smashing it by some margin. Having led on the swim Toby Nisbet also produced the fastest run time of 36:08 to finish the race in first position overall. A terrific result for our defending champion from 2019 who shaved 30 seconds off last year's time. Strong running from two SUTRI athletes of Marcus Widdess and Oliver Hurdle of 36:27 & 38:23 respectively saw them finish in 2nd and 3rd overall.
In the Ladies race, Emma Footman had the third fastest run split of the morning of 40:22 overall, moving through the field to finish 1st female 4 minutes ahead of Becky Owen from Horsham Amphibians. 3rd position went to fellow Horsham Amphibian, Michelle Peckham. Prizes are also awarded for first Veteran and Michelle Peckham also secured first female vet prize. The men's veteran prize went to Christopher Luesley who had a strong race finishing fourth overall. The female supervet prize saw another Horsham Amphibian stand on the podium – Martine Burke. The men's supervet champion was Clive Patterson-Lett from host club Tuff Fitty.
SUTRI (Southampton University Tri) attended last year and were triumphant in the team competition and they were back this year to defend their title. Whilst none of that winning team were in the squad, others, including those who also competed last year finished with 2nd, 3rd and 7th overall; meaning SUTRI defended their title. Congratulations to Marcus Widdess, Oliver Hurdle, Carlos Losada & Ami Jewell
It is always pleasing to acknowledge outstanding performances but there were many equally significant performances with a very high number of the competitors completing their first ever multisport event, and others achieving personal best times – congratulations to all of them.
The Frostbite race was next off where competitors had to swim 400m and then run 5k.
Defending champion Etham Fincham (Team Synergy) was back having secured the title in 2018 and 2019. Ethan set out his case in style, shaving a second off his swim/transition time from last year to emerge from the pool in first position again. Unfortunately for him, he would be denied his hat trick of wins as Thomas Epton (SUTRI) who had been chasing Ethan 11 seconds behind made up ground. Thomas recorded an 18:37 5k run split to race home 40 seconds clear to become champion. Ethan was second and Henry Teague-Smith from Tuff Fitty, who recorded the second fastest run split of 18:59 secured 3rd place.
For the ladies, it was a very close fought affair. Nicole Patterson-Lett (Tuff Fitty) recorded the fastest female swim split of 6:39 with Alice Spurr 11 seconds behind. Alice (SUTRI) would finish first overall to become our new ladies champion. Meanwhile Katie Wright was running strongly, closing on Alice to finish in second place just 3 seconds behind. A similar excellent run would see Jenny Fowler (Medway Tri) secure the fastest female run split of 23:05 to move up into third position overall.
After all the winners had stepped up onto the podium, all the finishers race numbers were placed into a bag for a spot prize draw. There was a vast array of prizes from goggles, to arm warmers, Bike service, to breakfast for two. Tuff Fitty would like to thank our sponsors
+The Protein Ball Co for finisher and prize winner protein balls +Zone 3 for spot prizes +Stolen Goat Cycle gear for spot prizes +Bikefitta for spot prizes +The Edible Sandwich Co (Arundel) for spot prizes +Steve Belt for spot prizes +Smeezer Designologist for designing the race memento Truckers Cap.
Tuff Fitty have adopted the principals set by Mind in respect of mental health. We recognise how sport can play a positive part in mental health and are pleased to adopt the Mental health charter for sport and recreation under our banner #Not2TUFF2talk – thank you to everyone who made a donation to Mind with their entry or in our collecting buckets
The positive feedback competitors have been sending through is very much appreciated, particularly as Tuff Fitty celebrated it's 25th anniversary of the race. Whilst no one has competed at all 25 event, Debbie Evers (Brighton Phoenix) has competed a remarkable 21 times, Julie Gallagher (Horsham Amphibians) 18 times and Malcolm Hughes (Brighton Phoenix) missing just one since 2005 (15). Thank you to everyone for supporting/attending and we look forward to seeing you all in 2021 – have a great season ahead
Results Archive