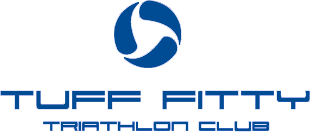 FROSTY AQUATHLON
The event has now closed- Provisional date 2020 – 1st March
FROSTY 2019 RESULTS
A huge thank you to everyone who travelled across in not ideal conditions this morning at the Frosty. Your participation was very much appreciated.
Whether you were aiming for a podium, it was your first multisport event, or this was a curtain raiser to start your season, we hope you enjoyed the race.
Results are out; but please note these are PROVISIONAL only. On behalf of everyone at Tuff Fitty Tri Club, thank you for playing your part in Frosty 2019. Results are HERE Any result query, please email us on clive.harvey@tinyworld.co.uk
We look forward to seeing you for the 25th staging of the Frosty Aquathlon on Sunday 1st March 2020. This will be in our brand new home (behind the current pool) which is to open very soon.
Frosty Aquathlon
The Frosty Aquathlon is a well-established, open to all and highly popular swim/run race. It starts and finishes at Littlehampton Swimming Pool (postcode BN16 2NA) on the West Sussex south coast. The Frosty is traditionally held on the first Sunday in March and many competitors view it as an annual curtain raiser to their new season and to find out how successful their winter training has been.
As the name suggests, it can be cold and we have even seen snow. But don't worry, the swim is indoors and the transition at pool side, which means that you can pull on your trainers and get ready for the run in the warm.
We offer two distances:
The Frosty: 800m pool swim and 10k run
The Frostbite: 400m pool swim and 5k run
Entries are available on-line. The entry fee for both races are the same:
£30.00 for BTF members
£33.50 for non-BTF members.
Alongside your entry fee, we asking whether you would like to make a small donation to Coastal West Sussex MIND, our local independent mental health charity. We are working with Coastal West Sussex MIND as part of our #not2TUFF2talk initiative which aims to improve mental health and wellbeing through swimming, cycling and running. If you want to find out more, have a look at the #not2TUFF2talk webpage or follow us on Twitter @not2tuff2talk.
Registration is at 6.10am with the first wave of the Frosty setting off at 7.00am. Please note that this is 30 minutes later than previously advertised, so you can have a lie in (of sorts). The swim is in a 25m Pool and we have experienced lane counters to count your lengths. The run is well marshalled and takes in a circuit around the local boating lake before heading along the seafront promenade. The course is flat and, if your training has gone well and the weather is kind, fast. Individual and team winners are usually announced and presented with their prizes at around 10.30am.
All competitors receive a memento. There are a range of individual prizes for both the Frosty and the Frostbite. The longer event, the Frosty, also has a team event. The full list of prizes are as follows:
Frostbite
1st female
1st male
1st female junior (up to 17)
1st and female (up to 17)
Frosty individual prize
1st, 2nd, 3rd female
1st, 2nd, 3rd male
1st female vet (over 40)
1st male met (over 40)
1st female supervet (over 50)
1st male supervet (over 50)
Frosty team prize (1st prize only)
Teams comprise four nominated members which must be mixed sex (at least one female and one male in each team). Each competitor enters and races individually and the four individual result are combined to produce an overall time.
If you want to find out more, scroll down to see:
the write up in the May/June 2017 edition of Triathlon Plus, which describes the Frosty as one of the best places to test yourself
our race report from 2018

4th March 2018 Frosty Aquathlon Race Report
With the "Beast from the East" bringing snow and travel chaos around the country, the organising committee, and no doubt all the competitors, were anxiously looking at conditions leading up to the weekend. The forecast scheduled the heavy snow Friday lunchtime, but everyone was hoping the warmer temperature forecast for Saturday was correct.
The committee were up early Saturday and the thaw was well underway leaving the promenade dry and no sign of snow anywhere – Race on. There was a chance rain might have swept in, but even that stayed away and the sun made an appearance turning the previous weeks artic temperatures into almost tropical feeling 7 degrees.
The longer Frosty was first off, and one of the features of the event is that swimmers are set off in waves. This means that the faster runners can see those who exited with a quicker swim and leads to a competitive race. Sam Wade from Team Pedalcover raced last year and had smashed the 8 year old course record. He was racing again and immediately got into his rhythm in the pool. However he was closely followed by Drew Gowland from Tuff Fitty Tri, who got past in the latter stages of the swim. Sam sped through transition (which is indoors in case of inclement weather) and exited the pool in just 10:53. As this time includes transition – a scorching performance. Drew followed in 11:00. The run route takes in a lap of Mewsbrook Park around the boating lake before running out along the seafront promenade. This year Sam improved his 10k run split to cross the line in a total 43:11 which shaved a further 48 seconds off his own course record. Jacob Cann (Horsham Amphibians) also raced last year and this year shaved over 4 minutes off his time to cross second position overall, Southampton University's Nino Guillermo was third to finish
The Ladies race saw Bethan Male from Brighton Tri Club returning the quickest female swim split exiting the building after transition in 12:52. From there Bethan pushed home her advantage with the only female sub 40 minute 10k time. This achievement saw her cross the line in 51:35, 6.5 minutes ahead of Bobby Searle from Brighton Phoenix. Lowenna Hawkay from Southampton Uni was third.
Michelle Peckham collected the trophy for first female veteran and her clubmate from Horsham Amphibians – Julie Gallagher, won the female supervet prize. The first Male supervet was Matt Ryley – Horsham Amphibians who finished ahead of the first male vet – Brighton Tri Club's Andrew Babbayan.
The Frostbite race comprises a 400m swim and then once along the promenade. From the start this shaped up to be a very competitive race with two junior athletes – Ethan Fincham and Toby Nisbet exiting the pool in 5:35 and 5:55 respectively. Both are members of Team Synergy and they sped off across the 5k run course. Andrew Robinson was meanwhile running well recording the fastest run split of just 16:56. He could not quite catch Ethan, who won the event in a time of 22:55. Andrew finished in 23:27 just ahead of Toby in 23:32. What was particularly special in Ethan's race was that the Frostbite course record had stood for 14 years. Ethan's time was one second quicker – a new course record. Ethan also won the Junior title – he clearly has a bright future ahead.
Naomi Fonteyn ensured a Brighton Tri Club double in winning the ladies title as Bethan had in the Frosty crossing in 7th position overall. Sally McGrandle of Southampton Uni was second lady and Lucy May from Stubbington Green Runners was third.
Jon Binney was the first male vet representing Tri Tempo Eastbourne with Pete Wallis from Team Raw Energy Pursuits first supervet. Amanda de Ridder from host club Tuff Fitty won the female veteran prize and Julia Hopes the female super vet prize.
The team prize was another hotly contested affair where a club combines their four fastest times, which must include at least one female. Brighton Tri Club who had their team all home in the top ten, finished with a combined time of 3:26:28 just over 6 minutes ahead of Horsham Amphibians who were the reigning team champions
Results Archive