Weekend Round Up October 28th 29th
The changing of clocks for daylight saving time over the weekend still saw Tuff's at two marathons and other runs.:-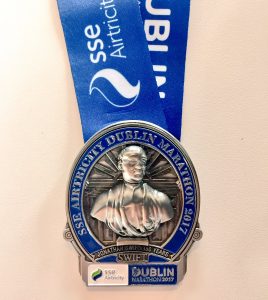 DUBLIN MARATHON 
The Dublin marathon had a Tuff presence last year with Andy Crawford running and this year Debra and Matthieu Cauchy-Duval headed across the Irish sea to take part in the 38th Dublin Marathon starting and finishing close to the city centre.  Running together they both crossed the line in a superb 4:00:55. (Oh for that 55 seconds).  Hopefully a report will follow but in the meantime congratulations to Debra & Matt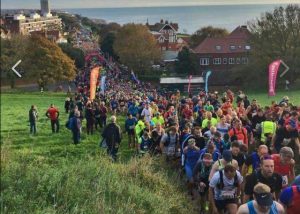 BEACHY HEAD MARATHON
Held in bright sunny conditions this marathon is obviously 26 miles but it also contains 300 steps and 14 gates, passing through the picturesque Sussex villages of Jevington, Alfriston, Litlington, Friston Forest, the Cuckmere Valley and Seven Sisters, including Birling Gap and Beachy Head. Over such a route it was clear the course covered lots of undulations through the South Downs National Park.  With this course it mind it was excellent times from Jay McCardle, clocking up yet another marathon in 4:34 and Linda Wright in 5:31 – congratulations.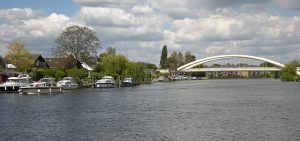 WALTON ON THAMES HALF MARATHON 
Several Tuff's have meandered along the Thames in races this year, and here was another one. Tiff Orton reports:-
Another excuse to find Tuffs up to visit Kirsty and Andy, Jon and I had done the event in 2015 and were more than happy to enter again. We unfortunately missed the Cabbage Patch 10miler a couple of weeks ago so we were excited to visit the guys in Walton.
Waking up on race morning (probably after too much red wine!) the heavens had opened and it was peeing it down. That was not in the forecast and all 4 of us were not too impressed.
However the rain did subside and we all got ready to walk down to the start, only approx a mile away. Lots of people were running up and down the Thames path warming up but for all 4 of us, this morning's race was just a jolly trot along the river.
Now Glenn would have had a heart attack but we arrived to the bag drop with about 3 minutes to spare before the gun went off. Surprisingly chilled arriving to a race at the last minute. What did it matter it was chip timing anyway!
The route in 2015 made us run past the finish with still about 3 miles to go (a killer!) but this year the route was modified to incorporate a loop at the start through Walton which was much better. Then onto the Thames path all the way to Hampton Court and back again. No PBs this year but we all took it steady and finished in strong form, which is all we asked for. A nice bit of bling and a goodie bag. This is a great race and a PB potential being so flat.
Srongie, Kirsty, Fives, Tiff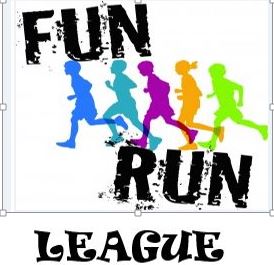 STEEPDOWN CHALLENGE 5 MILE 
This race is 15 out of 17 for the West Sussex Fun Run League which comprises a Trail Race over hilly chalky tracks and paths to Steepdown trig point and back. Just one Tuff runner racing under her Running club banner; Linda Wright.  Yep, you read her name in this round up already as she raced this tough course in 49:58 straight off the back of the previous day's Beachy Head Marathon – excellent work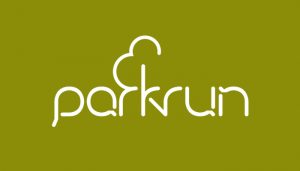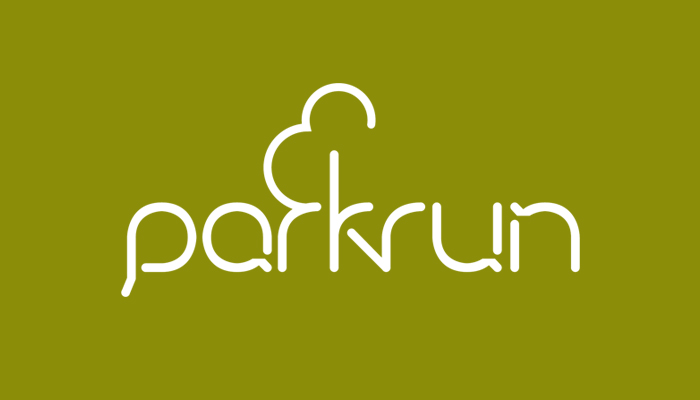 PARK RUN
After the cancellations of last weekend, Park Run was back around many local courses, except Bognor, which was cancelled due to another event on that day, although next week they have a Halloween fancy dress run. At Worthing Antony Oliver was first Tuff home in 22:32. Amanda De Ridder was also present, plus the return of Dave Priest who achieved a pb in 26:36.  At Horsham Ian Moore was in action
Another shot from the Tuff archives: – this time it was Tuff's in a hurry in the slurry that was Plumpton College 5 years ago this month – November 2012