Weekend Round Up 18th 19th May
So much race action going on; which is just how we love it at Tuff Fitty. The Outlaw Half article has already been published leaving plenty more as follows:-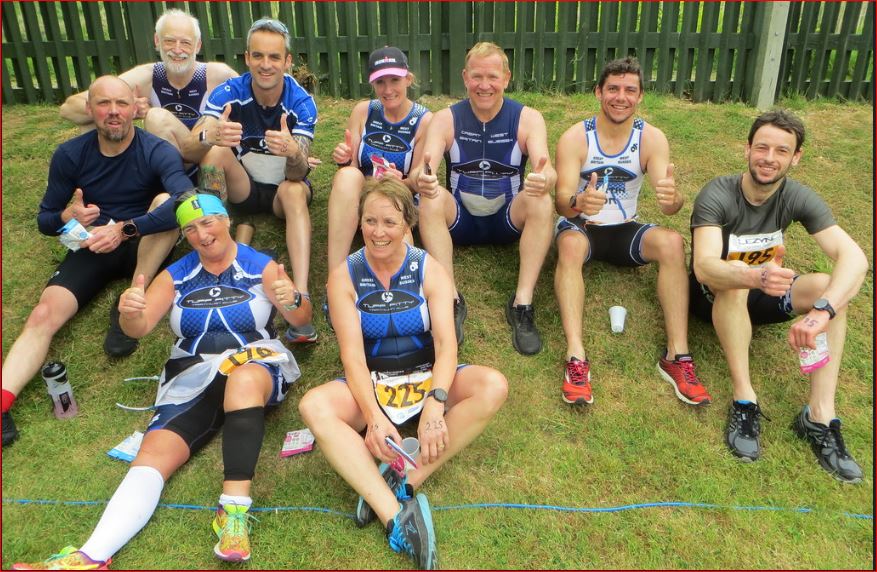 ARUNDEL LIDO TRIATHLON AKA 'NO NUDITY IN TRANSITION'
We have a lot of club members away racing and training for long distance, but this still left a large field of club members who arrived early on Sunday morning at Arundel Lido for either the Standard or Sprint distance Triathlon. We are grateful to Jon 'Fivecakes' Roper for the artistic shot above of the Lido at 4am in the morning!
First into the nice warm 27.5 degrees water was the standard distance race -800m before tackling the triangular cycle course. Start out onto the climb up to Whiteways Lodge. A left turn down Fairmile Bottom to Fontwell and back along the A27 before repeating it all. For there, any competitors expecting a flat run were mistaken as although the route was flat out to the Black Rabbit it then climbed up to the trig point in Arundel Park before the switchback road to South Stoke, then heading back to Arundel
Tom Frith did well crossing in 1:57:40 to come 10th overall & Simon Thistlethwaite completed in the top 20 crossing in 2:09 notching up the quickest Tuff run split of just 40:00. Dana Robertson and Nick Bolding completed our Tuff Quartet.
Then it was the turn of the Sprint distance athletes and Tuff Fitty had a very impressive 19 registered Tuffs compete. Clive Harvey was requisition to oversee the swim, during which one of the Race Referees came across to explain "I am disqualifying one of your athletes". When asked why he was told it related to Lee Bishop exposing himself in public! Apparently Lee's towel had slipped to reveal a 'Bum Cheek'. As a ref himself Clive explained it was Lee's first ever Triathlon and as the explanation included the towel dropping, it was hardly a deliberate act worthy of disqualification. Thankfully common sense prevailed and Lee was allowed to continue although not before he had been held in transition for ages whilst the 'rules were explained' – racking up a monster T1 time. (Lee has given permission for the detail of his 'racing incidents' and 'cheeky wardrobe malfunction' to be published here- Thanks Lee).
Lee then sped off and started the cycle climb up to Whiteways and past Claire Moyle who was turning a strong cadence up the hill. 'Dig deep, dig deep', was Lee's advice as he went past. However as he was new to this triathlon lark in changing gear off he came. Claire being the lady she is, asked if he was alright, but Lee was sure he heard the phrase 'you dug deep then!' Unfortunately he took a further tumble later on as well as his chain came off, so he is now considering upgrading his bike! Lee redeemed himself with his trademark swift run and he reports he is already eyeing up his next Tri – good man! Is the moral of the story – invest in a Tuff Tri Suit?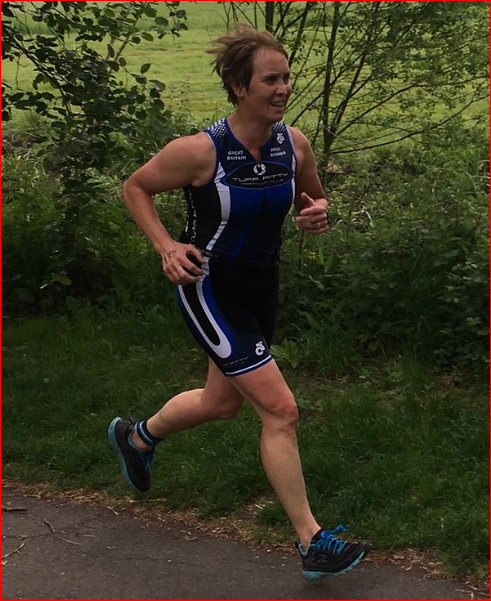 Henry Teague-Smith was first Tuff home collecting the quickest Tuff run split of 22 minutes, despite taking a wrong turn. Matt Staniforth crossed next clocking a 6:55 swim which matched Henry's swim time to the second, which were the fastest Tuff swim splits. Jon Babbage has been having a great debut season, and then next home was Karen McGrath. She performed brilliantly on the bike securing the fastest Tuff bike split by some margin and the quickest female bike leg overall. Crossing the line Karen was the third lady home overall & first vet – congratulations Karen. Good to see the returning Emma Mcready winning the ladies race. Meanwhile Paul Martin was showing his new Tuff trisuit off to good effect, next home with his splits including a rapid 26 second T1. Becky Lintott-Clarke was sixth female overall, with Dan Fitzgerald next producing a strong result despite being one of the first to arrive and helped marshal before his start. Francesca Mortell also raced well crossing as ninth lady home and Sharon Tidmarsh was 10th just 5 seconds behind Francesca. Juliette Reader was 13th lady overall highlighting the strength of our ladies squad currently. Phil Scales was next and then a strong result from Tony Pearce securing 3rd in his age group. Ed Lay, and then Lee boosted the number of Tuffs home. Good work from Clare Worgan, Jenny Oliver, Nicole Ewer & Claire Moyle. Chris Evans ensured the Tuff name was everywhere in the results. There was also plenty of Tuff support marshalling, lane counting and cheering on the day – well done to all.
The Tuff Family album has several snaps for your delectation:-
<
>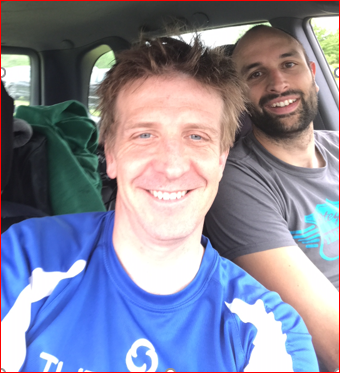 ETON DORNEY SPRINT TRI
"There was a civilised 10am start for this ETU qualifying race, which because it was ETU, was a draft legal race. This did mean that there were no tri bars or aero bars permitted. Andy Crawford and Tom Gray entered this Sprint race of 750m swim. Then 4 laps around the Eton Olympic Boating Lake to amass 21.2k before a 5k run. Whilst clearly they would 'have a go', they viewed the race as a training session for the bigger one next weekend on Barry Island. Andy takes up the story:-
"It was a step up in race class, but overall went quite well. "
"My swim was difficult. I got kicked in the head and lost my goggles. Good swimmers can recover from that but it just completely threw me off, and I wanted to stop! My swim was slow then and I missed the lead pack leaving on the bikes. It's hard to catch them when they're all drafting in a big pack".
"Overall though the cycle was good. I backed off on the run because I knew I missed it and qualifier 2 is in 7 days."
"Tom had a good swim and got into a couple of good cycle packs, but cramped up on the run unfortunately again. We both finished in the 20s in our age groups. All athletes are in one piece but no qualifications……yet!"
Andy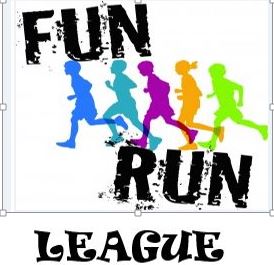 THE TRUNDLE HILL 5
Many Tuffs have run the Trundle Hill Run on a Wednesday evening from Lavant, but there was a change this year. The 5 mile-ish route started on the grass opposite Goodwood Horse racing course, with the run around Goodwood Country Park. Good work from two of our members running – Linda Wright home in 44:03 and Elaine Rousseau.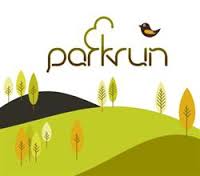 PARK RUN
With all the Triathlon action – numbers were down at Park Runs. However the very impressive record of new PB's every week has not been broken as you will read:-
At Littlehampton Park Run – Shelley Babbage was in action and she achieved a new PB for the second week running – congrats.
At Worthing Park Run, James Togneri got in on the act as well. He was first Tuff home and matched his PB to the second of 21:08. Chris Sloggett continues to amass his incredible tally of Park Runs and Elaine Rousseau was also running.
Finally up at Horsham Ian and Leigh Moore were in action to complete six Tuff Park Runners out and about this week