Weekend Round Up 29th 30th July
2023 WORLD TRIATHLON CHAMPIONSHIP SERIES SUNDERLAND
After several years of the UK leg of World Triathlon Championships being held in Leeds, this year saw a new venue on the coast at Sunderland. British Triathlon announced that as well as the elite racing there was a total of 34 swimming, cycling and running events. Of note is that a new initiative is being launched by British Triathlon called 'Swim Bike Run' which was also part of the weekend's activities. 'Swim Bike Run' is a direct replacement for 'Go Tri' with participants being encouraged to try one discipline at a time. Our club is being encouraged to support the launch of this once more details become available.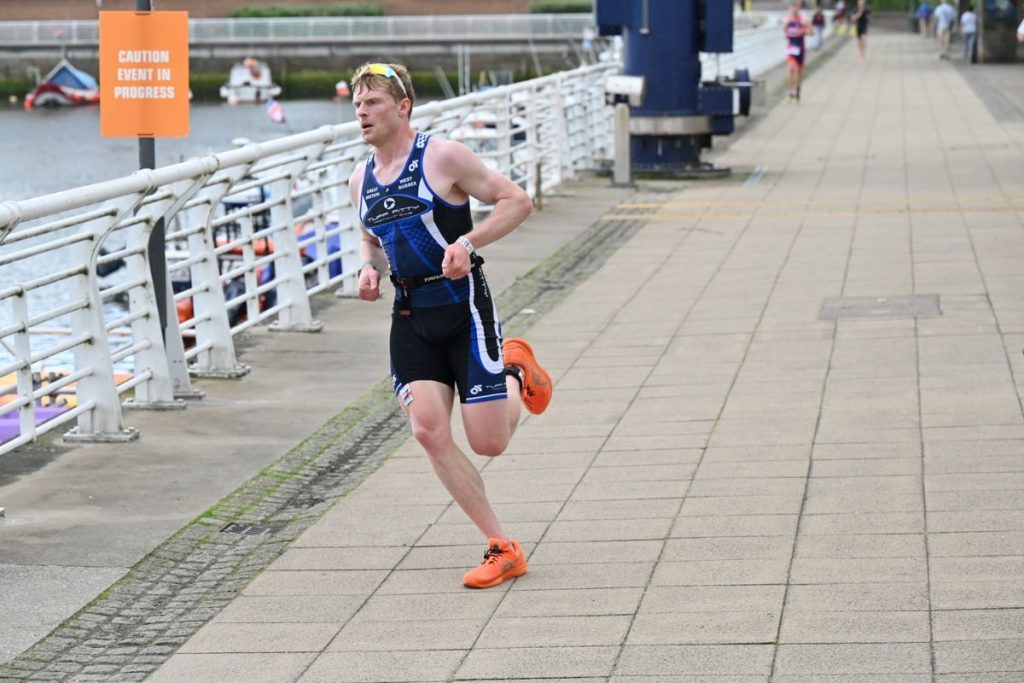 As well as athletes looking to gain qualifying points for next year's Olympics, age group athletes were competing on Saturday in the Sprint distance Triathlon which was also the British Championship. There was a great result from James Mapley. The (chilly) sea swim of 750m had an unusual start with competitors starting in knee deep water before a 21.3km, 5-lap bike then a 5km run. James reported in to say he was pleased how the race went achieving 1st in his age group and 4th overall, just missing out on an overall podium.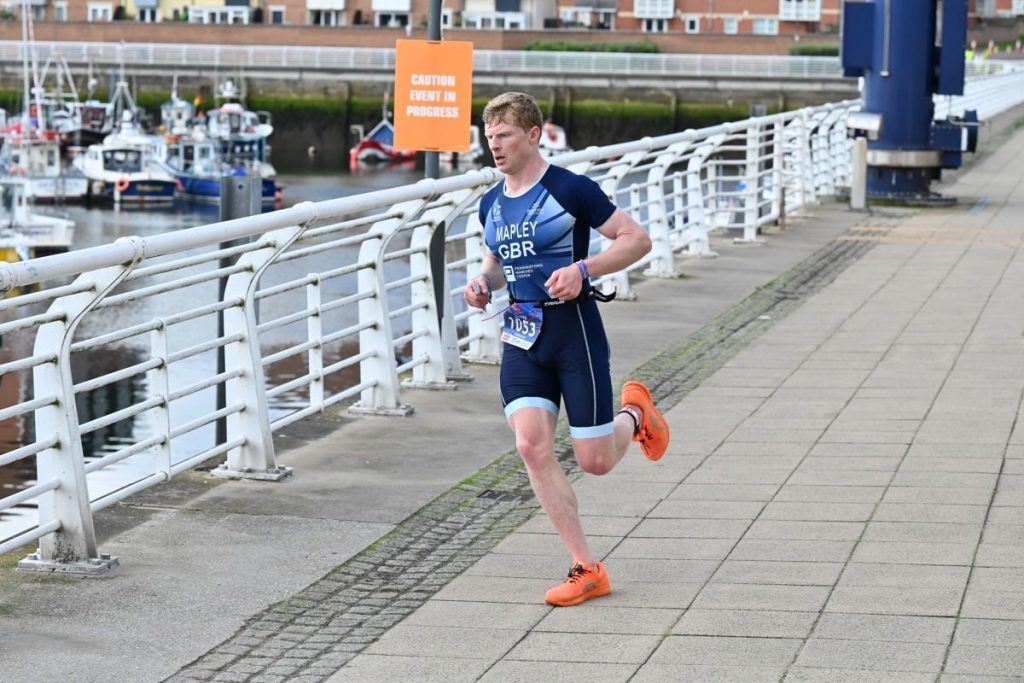 This was a fantastic result from James and having entered the sea to race the Sprint at 10:15 on Saturday he was back out on Roker beach ready to race on Sunday for the Standard distance triathlon at 7am! Not only was this race the British Standard distance Championships, it also doubled up as a qualifier for the World Standard Championships 2024 being held in Malaga. There was another strong performance from James who reported that he was chuffed with his performance. Whilst his trademark rapid bike leg saw James complete the 23 mile course in 60 minutes, he still had enough in the tank to complete the 10k run in under 40 minutes.
The organisers were delighted with how the people and city of Sunderland got behind the event. However it has been on the news that at least 57 competitors, including some of the elites, fell ill with sickness and diarrhoea from the swim leg. Whilst E-Coli levels were deemed to be well in excess of the usual levels, the readings were taken outside the swim route. This is stated here only as it is pleasing to note James stated he was OK.
What is so gratifying to see is the photos for each of the Sprint and Standard races above. James had already qualified for the GB Team for the European Sprint Championships in 2024 but with two races in two days, from wearing his Tuff trisuit on Saturday, he moved into his GB kit for Sunday. What a testament this is to him. James so richly deserves his elevation to the GB team – congratulations.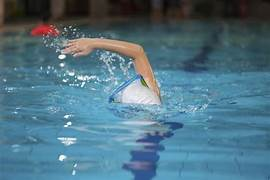 CRITICAL SWIM SPEED TRAINING
Many members will have seen references made to CSS training in recent weeks; but what is it, and can it benefit me? Critical Swim Speed (CSS) is the pace at which you'd currently swim a 1500 Time Trial (in yards or metres). It is a very effective way of preparing for race distances of 400m and above. Basically it is swimming at a pace hard enough to develop your aerobic capacity but not to the point where it will take you days to recover, so you can continue with your training as usual. Importantly the test will help you develop 'pace awareness'.
We are very grateful to Barry Davids and our team of coaches for slotting this initiative into our Saturday swim session. Saturday has been selected as we have a greater lane capacity. Moving forward on a Saturday most lanes will be for coached swims, with just one for uncoached and one for CSS training. It is anticipated that swimmers undertake the test and then perhaps revisit it 4-6 weeks later to not only see how their pacing is, but also how you are developing. To ensure there is space to complete there will be a maximum of three swimmers per week in the lane.
For those wishing to undertake the test you will need to accept (and pay) for the event on Spond but then add a comment that you would like to participate. The session is pre-planned so as such is not coached and swimmers will need to ensure they have the ability to time their own results, whereupon the coaches will record your result.
Thank you to all our coaches for another great facet to Tuff Training.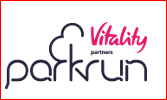 PARKRUN ROUND UP
With no Worthing parkrun because of the Lion's Festival it was left to the following venues for Tuffs to gain some parkrun fixes:-
Lancing Green parkrun clearly attracted some of the Worthing regulars as the 307 attendees was the largest in Lancing's history. In amongst the crowds were Les Pearce who completed his 198th parkrun. Then Edward Lay completed the lap around the green before the out and back run to Widewater. Kate Cooper was also present for her first run at this venue. Richard Jay was just 18 seconds behind
Chichester parkrun saw Glenn Parisi, Clive Harvey & Jon Roper complete the three lap course around Oaklands Park next to the Festival Theatre.
At Littlehampton parkrun Steve Bridgeman was in action and it was good to see Simon Grundy continuing his run comeback as he undertook pacing duty this week. Vicki Hedger was our next Tuff home as the seafront course attracted many of the Worthing runners.
Bognor parkrun saw Katie Young produce a great run to finish as 2nd female overall, just 7 seconds outside her PB.
Unusually there was no parkrun tourism this week – well done to all Eleven.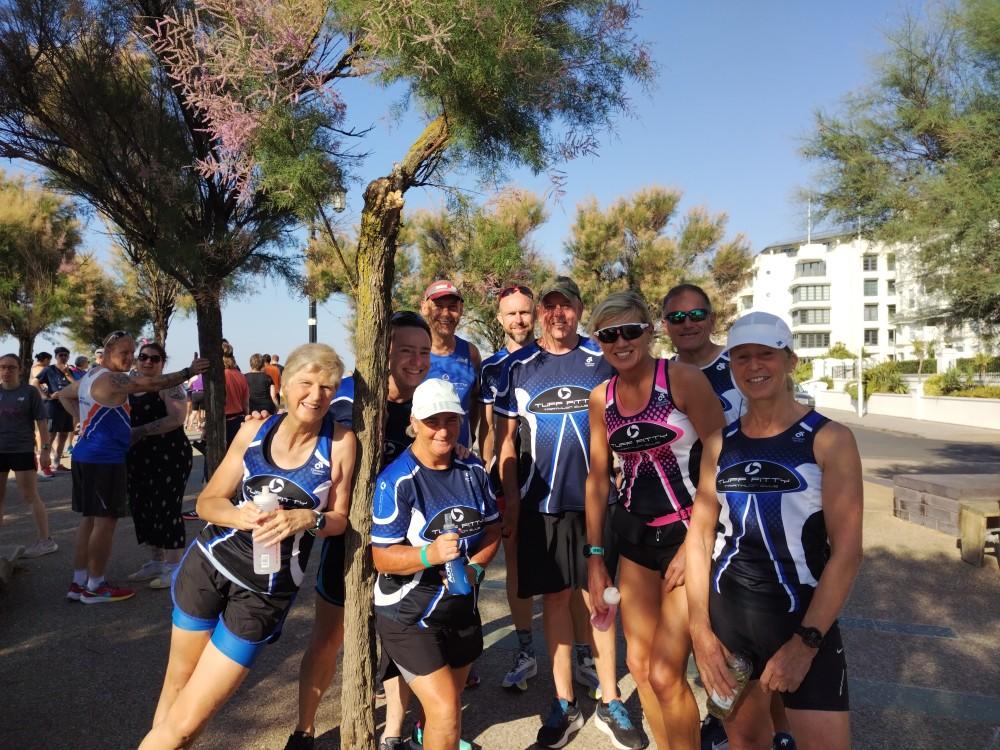 WORTHING PARK RUN 12th August
Don't forget that Saturday 12th August is race number four in our Tuff Summer Run Series – (STRUN). The venue is Worthing parkrun with the usual parkrun start time of 9:am. The STRUN table is showing some tight competition and with just Worthing parkrun and then Arundel 10K to come, and with runner's best three races scores to count, you wouldn't want to miss out. As a targeted Tuff event, please wear your Tuff colurs
Reasons to race A) Come and enjoy the camaraderie with fellow Tuffs. B) Worthing parkrun is judged to be one of the fastest courses in the UK – Err, OK if weather permits!. C) Did you know that our very own Les Pearce is currently on 199 parkruns – with 190 of these completed at Worthing. Will Les be there? what better than for fellow Tuffs to cheer him home on his 200th parkrun.