New Year Weekend Round Up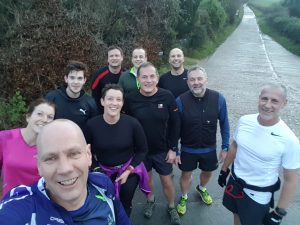 LIDO MULTISPORT MORNING
After the freezing conditions of the day before, Saturday morning was a tropical 10 degrees as Tuff's headed to Arundel Lido. Ten members meet at 7:30am for a run (pictured above) and  further half dozen cycled over with both groups converging on the Lido  ready for a 9am start. A good number turned up just for the swim. The urn was bubbling away with the tea, coffee and chocolate (and cakes) ready for the swimmers to finish.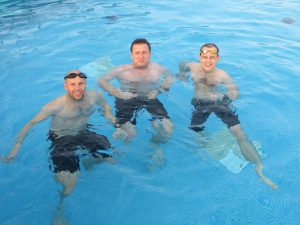 Matt, Gav & Ollie say come on in, the waters lovely!
There was a good set prepared by Kev waiting for those who wanted a good workout. The water was 26.5 degrees this week, some water had to be added to top it up but this was still close to the 27 degree operating temperature. A successful morning with several others coming along for the hot drink and social aspect – a great way to finish Tuff Training for 2017.  (The photo gallery is below, clicking on the picture will enable you to tab through.)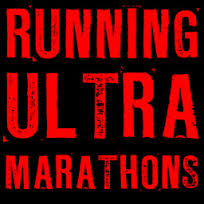 WINTER CROSS ULTRA 
On one of the shortest days of the year, this Dawn 'til Dusk Marathon was a course around Meonstoke. This had four out and back legs along different terrain. Complete three of these legs to earn your Winter Cross Ultra 50k goodies. However if you undertook the four legs this completed the Winter Cross Ultra 45 miles.  Unfortunately Jason Rae could not start due to being the recipient of a cold, but Danny Cunnett entered.  The first out and back leg was flat along an old railway line but the second leg ramped things up. Two significant climbs to get competitors onto the South Downs Way. The third leg still had a climb up to the SDW again and Danny chose to finish here completing the 50k.   A great result from Danny crossing in 5 hours 11 minutes.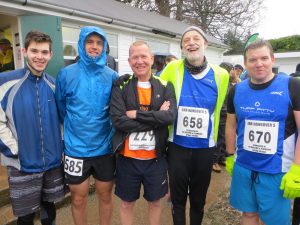 HANGOVER 5 
The New Years Day HangOver 5 is often a traditional start to those  N Y resolutions amongst club members. However attendance was down, due to lashings of mud/rain/6 degrees/hangover/colds*    *delete as appropriate.  Switching to the Southern Pavilion at Hill Barn due to the usual one having been vandalised meant everyone was muddy from the playing fields even before the start.  That did not deter seven from toeing the start line.  Chris Evans, Stuart Harvey, Andy Heath, Paul Martin, James Oram, Tony Pearce & Neil Rabone.  The course followed the traditional route of a lap around the playing fields to start with although this had already been turned into a mud bath, Then it was up to the top of Cissbury Ring, then down the muddy path. From there it was a final dash across the playing field, but in turning on the sprint finish many fell in the mud.  James Oram started 2018 as he finished 17 in a very quick time, of 37:22 to finish in 27th place overall. He was followed by Stu Harvey and Paul Martin.   The banner photo above illustrates the extent of the mud.   Due to a cold, Clive Harvey stood and cheered along with Anthony Towers and Andy Vincent had ridden onto the course and was shouting encouragement  – Well done everyone, that's a great start to the resolutions. (gallery below)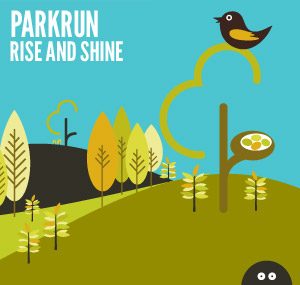 PARK RUN
At Bognor Park Run Linda Wright participated, a shorter mileage for her after a large number of marathons completed last year. Tuff's were also out at Worthing Park Run. It was close in terms of times from the Tuff crew. Antony Oliver crossed the line in 23:40 who then came across to the Lido to say hi & have a coffee.  Tony Pearce was just 18 seconds behind in 23:58 & Amanda de Ridder in 24:54
Some Park Runs staged New Years day runs. Up at Horsham Park Run, Ian Moore clocked up his 47th Park Run. Hove Prom Park Run smashed its attendance record by over 100 with 442 runners. Included in the numbers was Chris Slogget. Chris has recently started coming along to our track nights. He ran Park Run in 22:19 and then crossed back to Worthing where he took part in the HangOver 5!- impressive work.
Please report in with your daring deeds – send to clive.harvey@tinyworld.co.uk