Weekend Round Up 5th 6th October
IRONMAN BARCELONA
Star billing this week goes to another Tuff to have completed a Full Ironman this year. Craig Hunter has built up an impressive Ironman CV including racing at the World Championships in Kona twice – 2014 & 2016.
Having finished first by a clear margin at the New Forest Middle Distance event last month it was looking good for IM Barcelona. The race venue was the village of Calella on the Mediterranean Sea. The sea swim was a single lap before the bike course recognised as a fast course, with the run course following the Mediterranean coastline.
Craig ran up the beach in 58 minutes and then a very strong bike split took him higher up the order with a time of just 4 hours 41. Craig's marathon time was a scintillating 3 hours 9 minutes. This all combined to show a finish time of an amazing 8 hours 58 min 15, third quickest in his age group.
Whilst Craig is a fantastic competitor, he is very modest so we are pleased that he responded to a request for a quote and he advised –
"Just wanted to say thanks to all my swim training friends for consistently turning up and getting the work done. This helps so much👍"
"The race: Conditions were perfect on the day and having not had a good Ironman in a while it was good to have a better showing over the weekend. No dramas in the race I just kept managing to hit the little target goals I'd set up beforehand."
"Time to get a bit fat and unfit before starting winter training. Thanks for all the lovely comments👍"
Craig
Congratulation Craig from us all.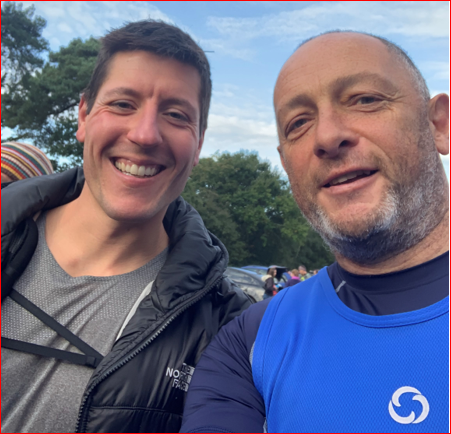 DOWNSLINK ULTRA
Organised by our own Chris, Danny & Jay, Sunday saw Jason Rae complete the Downslink and he has kindly reported in as follows:-
"It seems like forever since I last did a race report. No triathlons this year and injury has meant not much running. I've spent more time on the golf course than running on trails. I ran my first ultra in October 2013. The Downslink Ultra 38 miles from Guildford to Shoreham. It was a small race – 65 runners and I found out afterwards that it was Sussex Trail Events first race. You would never have known. This year was the 7th time this race was run and somehow I had ran all of the previous six and seen it grow. I did a recce of 13 miles for Rewell Wood last month, jumped on a tread mill and ran 10k (had hoped for 10 miles but ran out of time) 2 weeks ago then did a 3k treadmill taper on Friday night. This was my prep for this race and about 12kg heavier, this was going to be a challenge. I figured if I could beast out a solid 20miles I could blagg the rest and get home before the cut off just to maintain my 100% attendance. The race started and the usual racing whippets set off at a pace you cant imagine for 38 miles. I got to the first cp ahead of where I wanted to be . After this I only had a rough idea of distances, I no longer bother with Strava etc but knew Southwater was about 21 miles away. The cut off point was Henfield in 7 hours. I reached here in 5.45 so was pretty confident on finishing now. The next 6 miles or so was a very uncomfortable shuffle. Once I could see Lancing College on the top of the hill adrenalin kicked in and I got moving a bit faster again. Alex met me at the wooden Bridge with Dave so as he needed a run I let him drag me to the finish. This race is a great testament to a running company who care about running and runners and not just the entry fees. Most of the marshals come back year after year, Leigh and Ian Moore were on duty at Southwater again and Andy Moulding was doing the Bramber Aid station for the 7th time. Got to come back again in 2020 as there are still 2 of us who have raced them all. (at different ends of the field !!!)
Jason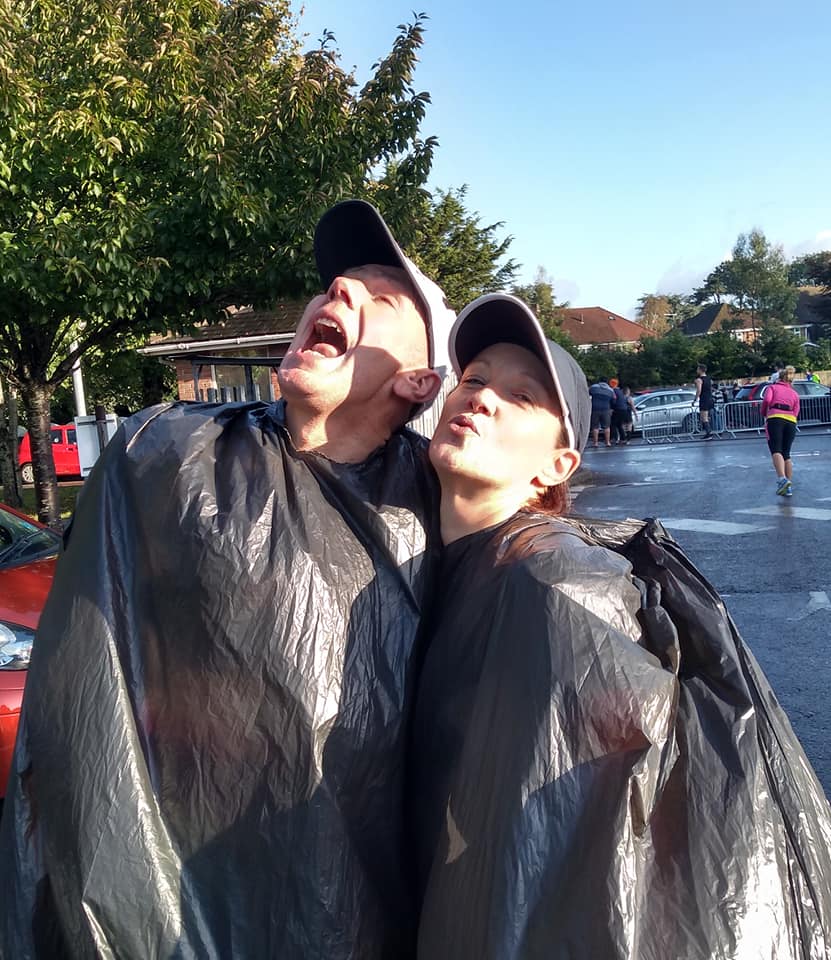 CHICHESTER HALF MARATHON
As usual for Chichester Half, which is for a good cause, there was a significant Tuff squad, and Pete Littleboy has reported in as follows:-
"I signed up to this race last year and took full advantage of the early bird entry as I always enjoy this multi Terran race. Having taken part many times the Trundle hill doesn't get any easier, and with nearly 900ft of Elevation – what goes up must come down. So unless it's your 1st half you won't be getting a pb. However tragedy struck our family in the months leading up to this race with the death of my future father in law so I wasn't able to train at all and so to finish in 1h48 was brilliant. I was helped along the way by many Tuff's; none more so that Becs L-C. But with no training the stairs have become my enemy, so never underestimate the challenge ahead and I'm looking forward to training for the M2M marathon
Pete
The full Tuff contingent included Jon Babbage who marshalled and the runners were:- Pete Littleboy, Becky Lintott-Clark 26 seconds later. Steve Woodbridge, Kate Cooper, Steve Bridgeman, Catharine Western, Tiff Orton, Amanda de Ridder, Shelley Babbage, Tim Kenney, Glenn Parisi, Jon Roper, Rachel Brunning, & Jane Bridgeman. Congratulations to all 14, and in addition last week we had some more potential new members, two of whom also ran at Chichester. One of these, Janet Shepherd, swam on Saturday, raced Chichester on Sunday and paid her membership on Monday – excellent work – welcome Janet.
PIECES OF EIGHT
A run along Southsea seafront and back, this Sunday morning staged the RNLI 10k alongside the Pieces of Eight. Tony Pearce entered the Pieces of Eight which comprised a longer 8 mile route. In return the finishers gained a stonking sized 'golden bling' medal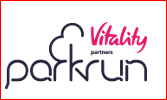 PARK RUN – HAPPY 15th BIRTHDAY
On Saturday 2 October 2004, 13 runners and five volunteers turned up to Bushy Park in Teddington, London for a free, timed, 5k run, known then as the Bushy Park Time Trial. 15 years later, more than four million different people around the world have completed a Parkrun across 21 different countries. Between them, that's a staggering 53.8 million parkruns!
Worthing Park Run saw the most Tuffs out with Ed Lay home in 22:46 notching up his 51st Park Run. Olly Sampson was next Tuff in 23:00 and Amanda de Ridder as 10th female home. Congrat's to Elaine Rousseau who achieved a new PB by 13 seconds. .
At Littlehampton Park Run, Tim McGrath was the first Tuff home in 22:28 with Adrian Oliver in 23:11. Next was Jenny Oliver getting yet another PB shaving 26 seconds off her previous best from mid-September.
The only other Park Run identified was Trevor Harvey who completed Maidenhead Park Run where he reported as parkrun's 15th birthday everyone got cake! It appears many Park Runs had cake to celebrate this weekend.
FROSTY AQUATHLON 2019
Preparations are well advanced for the Frosty Aquathlon on the 1st March 2020. Currently we have an early bird reduced entry fee for those who enter before 1st November. For all members of Tuff Fitty, we require your attendance please, either to marshal or to race. For our friends we hope you will come along and help us celebrate. The reason for this is that the race will be centred on our new home – The Littlehampton Wave and that 2020 is the 25th anniversary of the event. A different memento again which is looking great; we hope to see you on the 1st March
SUSSEX CROSS COUNTRY LEAGUE 2019
Being affiliated to Sussex County/England Athletics, Tuff Fitty are eligible to take part in the four match Sussex Cross Country league. The season kicks off at Goodwood this Saturday 12th October. Ladies run 3 miles (starting at 2:05pm) with the Gents off at 2:35pm running 5 miles. All Tuffs welcome to attend where we hope to get some good scores
RACE KONA CYCLE
Aligned to the World Championship Ironman in Kona this Saturday evening. Tuff Fitty are taking over the Spin Studio at the Littlehampton Wave. Start time 5:30pm, when teams will spin away whilst the Kona bike leg is shown on the big screen. Most of the Tuff Teams are already decided. However our key team organiser Nicole Patterson-Lett advises that if anyone else wishes to participate she can still find a place for them, so don't delay if you have not already showed your hand.
TUFF FITTY ANNUAL GENERAL MEETING
Tuff Fitty's annual General Meeting is being held at 6:30pm on Saturday 26th October. This has already been advertised but it is important to state that any club member is able to put forward Agenda items. If you have a subject to raise please pass to one of Committee within 7 days of the meeting. Please come along; reasons to do so include – Refreshments will be provided. All members will be asked to vote on the races for our club championship in 2020. Importantly the current committee are all willing to continue, so you can attend without fear of being press-ganged onto the committee!