Club Championship Course Practice – Steyning – April 2nd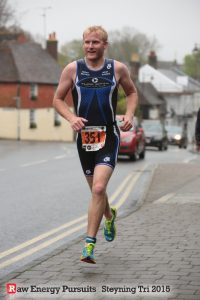 The 2017 Tuff Fitty Club Championship will include the following events: Steyning triathlon, Worthing triathlon, Arundel Lido triathlon, the Tuff Fitty Summer Lido races and the Southwater relays.
The series kicks off with Steyning Triathlon on the 30th April. If you've entered or are thinking of entering and haven't raced the course before (or you just fancy a practice!), your co-captains will guide you round on Sunday April 2nd.  We will be doing the long and short bike course and the run route, plus a bit of transition practice.
It will be a very steady pace, no racing! If you would like to join us, please let Catharine or Joe know, or post on the forum or Tuff Facebook page so we have an idea of numbers.
We will be meeting at Steyning Leisure Centre at 8:30am on Sunday 2nd April.
We hope to see you there!
Catharine & Joe